University Hospital Mainz
Department for Congenital Metabolic Disorders (

501581

)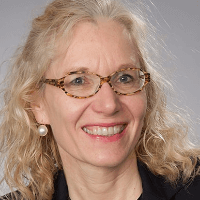 Prof. Dr. med.
Julia Hennermann
Specialized in: congenital metabolic disorders
About the Department for Congenital Metabolic Disorders at University Hospital Mainz
The Department for Congenital Metabolic Disorders at the University Hospital Mainz offers the full range of diagnostics, treatment and research of congenital lysosomal storage diseases, as well as disorders of intermediary metabolism. The department specializes in various forms of rare congenital metabolic disorders, for example, Fabry, Gaucher, Pompe diseases, mucopolysaccharidosis, etc. The medical facility ranks among the leading centers of this kind in Germany. The Chief Physician of the department is Prof. Dr. med. Julia Hennermann.
The department offers advanced expertise in the treatment of lysosomal storage diseases. Thanks to the active research activities of the department, three new drugs for the treatment of mucopolysaccharidosis were introduced into therapeutic practice, as well as one drug for the treatment of Pompe disease. It is worth noting that the department is part of the multidisciplinary Center for Pediatric and Adolescent Medicine. This is particularly important for patients with comorbidities, as they can receive a comprehensive, timely diagnostics and treatment here.
The service range of the department includes the diagnostics and treatment of the following diseases:
Lysosomal storage diseases

Various forms of mucopolysaccharidosis
Mannosidoses
Gaucher disease
Pompe disease
Niemann-Pick disease
Fabry disease
Wolman disease / cholesterol accumulation disease
Gangliosidosis GM1, GM2
And other storage diseases

Disorders of intermediary metabolism

Phenylketonuria
Aminoacidopathy (leucinosis (maple syrup disease, MSUD) tyrosinemia)
Nonketotic hyperglycinemia
Organic aciduria
Urea cycle disorders (UCDs)
Fatty acid oxidation disorders
Disorders of the carnitine cycle
Glycogenoses
Galactosemia
Pyridoxine (vitamin B6)-dependent epilepsy
Congenital hyperlipidemias
Disorders of fructose metabolism
Smith-Lemli-Opitz syndrome
And other diseases

And other diseases and metabolic disorders
Photo of the doctor: (c) Universitätsmedizin der Johannes Gutenberg-Universität Mainz
Department for Congenital Metabolic Disorders.
University Hospital Mainz:

Request more information now.
We will be happy to answer all your questions.
---