University Hospital Mainz
Department of Adult and Pediatric Dermatology (

502667

)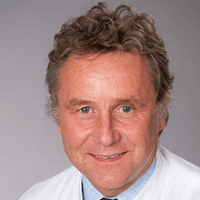 Prof. Dr. med.
Stephan Grabbe
Specialized in: adult and pediatric dermatology
About the department
The Department of Adult and Pediatric Dermatology at the University Hospital Mainz offers the full range of services in this field and is one of the largest medical institutions of this kind in Germany . The department has 45 beds for inpatient treatment, as well as provides comprehensive counseling for patients with skin diseases on an outpatient basis. The main clinical focuses of the department include the diagnostics and treatment of skin cancer, allergic skin reactions, operative and aesthetic dermatology, laser therapy of skin pathologies. The department is headed by Prof. Dr. med. Stephan Grabbe.
In addition to competent dermatologists, the department employs allergologists, specialists in the field of occupational dermatological diseases, oncologists with special qualifications in dermatology, as well as experts in the field of palliative medicine, ultrasound diagnostics, proctology, phlebology, plastic surgery, acupuncture and naturopathy. The entire medical team works for the benefit of patients, providing them with high-quality, individualized medical care at the university level.
The service range of the department includes:
Diagnostics and treatment of skin cancer (within the specialized center)

Diagnostics

Microscopic tissue examination (histology, immunohistology, molecular biological study)
Dermatoscopy
Computer dermatoscopy with digital image analysis
Lymph node sonography
Sentinel lymph node biopsy
CT
MRI
PET-CT
Scintigraphy

Therapy

Surgical removal of skin tumors and micrographic surgery
Photopheresis, UV therapy
Laser therapy
Chemotherapy
Radiation therapy
Adjuvant therapy
Immunotherapy and immunochemotherapy
Targeted therapy
Pain therapy
Vaccine therapy

Follow-up care after therapy
Skin tumor prevention
Psycho-oncological care
Self-help groups

Laser therapy

Treatment of vascular skin changes (for example, vascular nevus, hemangioma) with the help of dye laser
Telangiectasia treatment with high-energy flash lamp (IPL) or laser
Consultations on hemangiomas in infants and children
Treatment of spider veins with NdYaG laser
IPL technique for hair removal

Aesthetic dermatology

Facial wrinkle treatment with botulinum toxin injections
Wrinkle treatment with various filler injections
Cryolipolysis
Fruit peeling
Microdermabrasion
Cosmetic procedures
Laser cosmetic procedures (IPL)
Body hair removal
Removal of age spots, warts and other benign skin tumors
HydraFacial

Operative dermatology

Removal of benign and malignant skin tumors with primary wound closure and plastic reconstruction
Flap plastic surgery for closing skin defects
Closure of skin defects with free grafts
Sentinel lymph node biopsy in suspected malignant diseases
Surgical scar revision for optimal aesthetic results
Surgical treatment of varicose veins

Treatment of inflammatory processes in the anus/rectum, including eczema, genital warts, hemorrhoids
Psoriasis treatment

External therapy
Light therapy (UVB 311 nm, PUVA)
Balneophototherapy (PUVA bath)
Drug treatment (for example, fumaric acid)
Biological products
New drugs (within the framework of clinical studies)

Diagnostics and treatment of infectious skin diseases
Diagnostics and treatment of occupational skin diseases
Diagnostics and treatment of neurodermatitis
Diagnostics and treatment of mastocytosis
Diagnostics and treatment of urticaria and angioedema in adults and children
Medical care in wound healing disorders
Diagnostics and treatment of autoimmune skin diseases
Diagnostics and treatment of skin manifestations of allergic diseases
Consultations on all issues and diseases in dermatology
Other medical services
Curriculum vitae
1980 - 1987 Study of Human Medicine and Philosophy at the Westphalian Wilhelm University, the University of Wales, the Medical College of Cardiff, UK.
1987 Admission to medical practice (Doctor of Medicine).
1987 - 1989 Fellow, Department of Dermatology at the University Hospital Muenster.
1988 American state medical exam (FMGEMS).
1989 - 1992 Postdoctoral Research Fellow, MGH-Harvard Cutaneous Biology Research Center, Harvard University, Boston.
1992 - 1998 Fellow in the Dermatology Center at the University of Muenster.
Since 1994 Head of the Laboratory for Studies in Immunodermatology and Cancer Immunology, Dermatology Center at the University of Muenster.
1995 Medical Specialist in Dermatology.
1996 Habilitation.
1998 - 2000 Heisenberg Scholarship of the German Research Foundation, Visiting Scholar at the Center for Skin Disease Research, Harvard University, Boston.
Since 2003 C3 Professor in Dermatology and Cancer Dermatology, University of Muenster.
2003 Advanced training, Hospital Management, Academy of the Bochum University.
2003 - 2007 C4 Professor and Head of the Department of Dermatology, Venereology and Allergology at the University Hospital Essen.
Since 2007 W3 Professor and Head of the Department of Adult and Pediatric Dermatology at the University Hospital Mainz.
Since 2009 Press Secretary of the Medical Research Center, Deputy Press Secretary of the Center for Immunologic Research, as well as Initiator of the Transmed Biomedicine Course at the University Hospital Mainz.
Photo of the doctor: (c) Universitätsmedizin der Johannes Gutenberg-Universität Mainz
Department of Adult and Pediatric Dermatology.
University Hospital Mainz:

Request more information now.
We will be happy to answer all your questions.
---