University Hospital Mainz
Department of Pediatric Surgery (

502673

)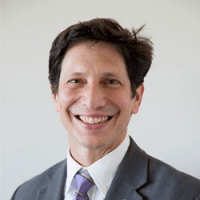 Prof. Dr. med.
Oliver Muensterer
Specialized in: pediatric surgery
About the department
The Department of Pediatric Surgery at the University Hospital Mainz offers the full range of surgical treatment of diseases in infants, young children and adolescents. The highly competent surgeons, including from other countries of the world, work in the department, which ensures cooperation with other Pediatric Surgery Clinics. Due to this, patients are provided with medical care at the most modern scientific level. The department has all the conditions for a comfortable stay of the child and his parents, the doctors get along well with the young patients and do everything possible to maintain their positive attitude. The department is headed by Prof. Dr. med. Oliver Muensterer.
The service range of the department includes:
Surgical correction of congenital malformations

Esophageal atresia
Diaphragmatic hernia
Gastroschisis
Omphalocele
Median and lateral neck cysts
Congenital thoracic deformities
Bladder exstrophy
Anal atresia
Congenital cystic adenomatoid malformation

Hernia repair

Inguinal hernia
Umbilical hernia
Femoral hernia
Abdominal hernia
Incisional hernia

Surgical treatment of bowel diseases

Mechanical and paralytic intestinal obstruction
Intestinal perforation, intestinal damage
Peritonitis
Duodenal atresia and stenosis
Small intestine atresia and stenosis
Anal atresia and stenosis
Intestinal malrotation, intestinal inversion
Necrotizing enterocolitis
Short bowel syndrome
Appendicitis
Meckel diverticulum
Meconium bowel obstruction
Hirschsprung's disease
Rectal prolapse
Gastrointestinal bleeding
Digestive tract polyps
Ulcerative colitis
Crohn's disease
Foreign bodies in the digestive tract
Constipation

Surgical treatment of esophageal diseases

Esophageal atresia
Esophageal fistula
Esophageal stricture and stenosis
Chemical burn of the esophagus

Surgical treatment of diseases and abnormalities of the body, cardia and pylorus

Gastroesophageal reflux
Sliding hiatal hernia
Achalasia cardia
Stomach ulcer
Stomach perforation
Hypertrophic pyloric stenosis
Pyloric atresia

Surgical treatment of diseases of the liver, spleen, pancreas and gallbladder

Liver cysts (including hepatic echinococcus cyst)
Biliary atresia
Choledoch cysts
Portal hypertension
Cholelithiasis, cholecystitis (gallstones)
Pancreatitis (inflammation of the pancreas)
Pancreatic pseudocysts
Malformations of the pancreas
Pancreatic cancer
Spleen cysts
Splenomegaly

Surgical treatment of lung diseases, thoracic malformations

Keel-shaped chest
Funnel breast
Lung cysts
Congenital lung sequestration
Foreign body aspiration
Hyperhidrosis (thoracoscopic sympathectomy)

Plastic reconstructive surgery

Benign skin and subcutaneous tissue tumors (dermoid cysts, pilomatrix, lipoma)
Congenital nevi
Flap plastic surgery
Correction of all types of scars
Gynecomastia (enlarged breast in boys)
Reconstructions in conventional and chemical burns
Skin graft
Laser surgery of hemangiomas and vascular malformations
Hemangioma cryosurgery

Surgical treatment of tumors in children

Rhabdomyosarcoma
Hepatoblastoma
Hepatocellular carcinoma
Lung tumors
Neuroblastoma
Ewing's sarcoma
Lymphoma
Ovarian tumors

Endocrine surgery in children

Thyroid diseases
Adrenal diseases
Pancreatic diseases

Surgical treatment of diseases of the urogenital system in children

Hypospadias
Epispadias
Undescended testicles
Testicular torsion
Orchitis (inflammation of the testicles), epididymitis
Balanite
Phimosis (foreskin narrowing)
Testicular cysts
Labia synechiae
Uterine malformations

Endoscopic procedures

Gastroscopy
Duodenoscopy
Rectoscopy
Bronchoscopy
Cystoscopy

Pediatric traumatology

Malformations of the hands and feet
Skeletal malformations
Polytrauma
Dull thoracic injuries (for example, pneumothorax)
Bone fractures

Other medical services
Curriculum vitae
11/2006 Habilitation, Ludwig Maximilian University of Munich.
03/1995 Doctoral dissertation defense with honors, Ludwig Maximilian University of Munich.
12/1994 State Medical Exam, Ludwig Maximilian University of Munich.
Admission to Medical Practice (Approbation)
05/1996 Admission to medical practice, German Bavarian Ministry of Health.
11/2011 New York Medical License No. 260252 (inactive).
04/2004 Alabama Medical License No. 26008 (inactive).
01/1999 North Carolina Medical License No. 99-00106 (inactive).
Medical Specialist and Additional Qualifications
Pediatric Surgery, European Commission of Pediatric Surgery, Part I (12/2007), Part II (10/2008).
10/2005 Pediatric Surgery, Bavarian Medical Association.
10/1999 Pediatrics, American Board of Pediatrics (recertified 9/2008 and 10/2017).
03/2004 Sports Medicine (advanced qualification), Bavarian Medical Association.
05/1995 General Medicine (Medicina General, Spain, EU).
Clinical Training
08/05 - 02/06 Pediatric Surgery, Department of Pediatric Surgery, Dr. von Haunersches Pediatric Clinic at the University of Munich.
07/04 - 07/05 Fellow, Department of Pediatric Surgery, Children's Hospital of Alabama, University of Alabama at Birmingham, Birmingham, Alabama.
08/99 - 10/00, 06/01 - 06/04 Pediatric Surgery, Department of Pediatric Surgery, Dr. von Haunersches Pediatric Hospital at the University of Munich.
11/00 - 05/01 General Surgery, Surgical Clinic Nussbaumstrasse at the University of Munich.
06/96 - 06/99 Pediatrics, Department of Pediatrics, Duke University medical Center, Durham, North Carolina.
07/95 - 05/96 General Surgery, Department of Surgery, Washington Medical Center, Washington, DC.
02/95 - 05/95 Radiology (Intern), Department of Radiology, University of Munich.
Clinical Positions
05/2014 - 09/2014 Pediatric Surgeon, Associate Professor of Surgery and Pediatrics, Head of the Pediatric Stimulation Program, Department of Surgery, Children's Hospital in Montefiore (CHAM), Albert Einstein College of Medicine.
06/2013 - 03/2014 Pediatric Surgeon, Mary Fareri Children's Hospital, Westchester Medical Center, New York Medical College.
10/2013 - 03/2014 Pediatric Surgeon, Phelps Memorial Hospital Center, Sleepy Hollow, New York.
10/2013 - 03/2014 Pediatric Surgeon, Northern Westchester Hospital, Mount Kisco, New York.
01/2011 - 05/2013 Associate Professor in Pediatric Surgery, Head of the Department of General Pediatric Endosurgery, Head of the Educational Section of the Skills Acquisition and Innovation Lab (SAIL), Department of Surgery, Division of Pediatric Surgery, Cornell Medical College, New York.
03/2011 - 05/2013 Associate Professor of Surgery, Head of the Department of Pediatric Minimally Invasive Surgery, Columbia University College of Doctors and Surgeons, Morgan Stanley Children's Hospital.
12/11 - 09/2014 Visiting Consultant Surgeon, Pediatric Surgery, Department of Surgery, Memorial
Sloan-Kettering Cancer Center. New York.
12/11 - 05/13 Pediatric Surgeon, Lincoln Medical & Mental Health Center, Bronx, New York.
05/11 - 05/2013 Pediatric Surgeon, Brooklyn Hospital Center, Brooklyn, New York.
05/08 - 01/11 Assistant Professor in Pediatric Surgery, Head of Traumatology and Burns, University of Alabama, Birmingham.
03/06 - 03/08 Pediatric Surgeon, Senior Physician (since 01/07 PD), Department of Pediatric Surgery, University of Leipzig.
Memberships
Since 01/2017 Honorary Member of the German Society for Burn Medicine (DGV).
Since 12/2015 German Society for Perinatal Medicine (DGPM).
Since 01/2014 Senior Member of the Association for Academic Surgery (AAS).
Since 11/2013 Corresponding Member (since 10/2014, Member) of the American College of Surgeons (ACS).
Since 05/2010 American Pediatric Surgical Association (APSA).
Since 10/2005 Society of American Gastrointestinal and Endoscopic Surgeons (SAGES).
Since 09/2005 International Pediatric Endosurgery Group (IPEG).
Since 09/2003 German Society of Surgery (DGC).
Since 05/2003 European Association of Pediatric Surgeons (EUPSA).
Since 09/2000 German Society for Pediatric Surgery (DGKC).
Since 05/1998 Academic Pediatric Association (APA).
Since 09/1996 Fellow at the American Academy of Pediatrics (AAP).
Photo of the doctor: (c) Universitätsmedizin der Johannes Gutenberg-Universität Mainz
Department of Pediatric Surgery.
University Hospital Mainz:

Request more information now.
We will be happy to answer all your questions.
---