University Hospital Freiburg
Department of Adult and Pediatric Urology (

459503

)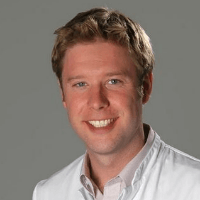 Prof. Dr. med.
Christian Gratzke
Specialized in: adult and pediatric urology
About the Department of Adult and Pediatric Urology at University Hospital Freiburg
The Department of Adult and Pediatric Urology at the University Hospital Freiburg offers the full range of services in the field of diagnostics and treatment of diseases and malformations of the kidney, bladder, urinary tract and prostate gland. Of particular interest are prevention, early detection and treatment of functional disorders, infectious and inflammatory processes, benign changes in the male genitalia, as well as interdisciplinary treatment of urologic cancers. In addition, the department's specialists have extensive experience in the field of reconstructive surgery. The department provides care for patients of all age groups, from infants to very elderly people. The department is headed by Prof. Dr. med. Christian Gratzke.
It goes without saying that one of the key focuses of the department is prevention, diagnostics and treatment of prostate cancer. All necessary specialists, including urologists, radiation therapists, oncologists, radiologists, nuclear medicine doctors, rehabilitologists, etc. work together to treat this pathology. Therapy is carried out in accordance with the international guidelines of specialized societies and in close cooperation with the Comprehensive Cancer Center Freiburg. To effectively combat prostate cancer, doctors use innovative treatments that directly affect the tumor without damaging healthy tissues and preserving its maximal functionality. Such methods include, in particular, targeted radiation therapy and cryotherapy. If the patient is indicated surgical treatment, preference is always given to sparing (minimally invasive) surgical techniques.
The service range of the department includes:
Andrology

Erectile dysfunction. The main treatment methods include medication therapy (four different PDE-5 inhibitors), intracavernous injections, the use of vacuum pumps, installation of penile implants.
Peyronie's disease. In the treatment of this disorder, preference is given to surgical intervention, while a new treatment method with enzyme preparations (Xiapex®) is also effective.
Premature ejaculation. The main treatment methods include special ejaculation delaying pills, excitability threshold lowering measures (for example, use of local anesthetics or special condoms), behavioral therapy/sexual therapy, medication therapy with PDE-5 inhibitors.
Testosterone deficiency syndrome (hypogonadism). In most cases, testosterone replacement therapy is prescribed.
Varicocele. The most commonly used methods are endovascular obliteration of the testicular vein, surgical removal of the enlarged testicular veins (microsurgical methods).
Male infertility (identification of the causes of infertility and selection of appropriate methods of modern reproductive medicine, for example, testicular sperm extraction).
Sex reassignment surgery (male becomes female).
Vasectomy (male sterilization).
Vasovasostomy (surgery intended to restore fertility).

Urologic oncology

Diagnostics and treatment of benign and malignant tumors of the genitourinary system (kidneys, bladder, prostate, penis)

Diagnostics and treatment of urinary incontinence in men and women
Minimally invasive treatment of urologic diseases and urolithiasis therapy

Laparoscopy
Endoscopy
Laser surgery (for example, the use of a holmium laser to treat benign prostatic hyperplasia: holmium laser enucleation of the prostate)
Shock wave therapy (a stone breaking method)
Innovative UroLift® procedure for treating benign prostate hyperplasia (BPH) – implantation of small tissue retractors into the prostate that restore normal urination
Other treatment methods

Reconstructive urology

Implant surgery for erectile dysfunction (penile cavernous body implant)
Installation of a special implant in urinary incontinence (artificial sphincter or special systems for sphincter replacement)
Reconstructive interventions in the prolapse of the female pelvic organs
Surgery to treat hypospadias and epispadias
Urethral stricture surgery (endourological and open interventions for urethral reconstruction, urethroplasty with the patient's own tissues, for example, buccal mucosa)
Reconstructive interventions to correct other defects in the external genital area (for example, penile curvature correction)
Surgery in ureteral obstruction (endoscopic, laparoscopic and open interventions
Other reconstructive operations

Diagnostics and treatment of pediatric urologic diseases

Hydrocele
Vesicoureteral reflux
Hypospadias
Ureteral stenosis
Duplex kidney
Ureterocele
Obstructive megaureter
Urethral valves
Kidney stones
Cancers (nephroblastoma, rhabdomyosarcoma)
Other pediatric urologic pathologies

Other diagnostic and therapeutic options
Curriculum vitae of Prof. Dr. med. Christian Gratzke
​Since November 2018, Prof. Dr. med. Christian Gratzke has been the Professor of Urology at the Faculty of Medicine at the University of Freiburg, as well as the Head of the Department of Adult and Pediatric Urology.
Prof. Gratzke studied medicine in Munich and Vienna. The doctor underwent clinical training at Ludwig Maximilian University of Munich. Here he also had his habilitation and took the position of the Leading Senior Physician in the Department of Urology. His clinical focuses include the diagnostics and treatment of prostate cancer and benign prostatic hyperplasia. The focus is on new minimally invasive methods, such as robotic laparoscopic surgery of the prostate and kidney.
The professor is also actively engaged in research activities. He conducted research at Wake Forest University (USA) and at Lund University (Sweden), which were funded by the German Research Foundation. His scientific work is focused on the individual treatment of prostate cancer, the use of new methods and systemic therapy in the treatment of localized, but, above all, progressive prostate cancer. In addition, the doctor is engaged in the study of new forms of therapy and the search for new approaches for the treatment of impaired bladder emptying.
Photo of the doctor: (с) Universitätsklinikum Freiburg
Department of Adult and Pediatric Urology.
University Hospital Freiburg:

Request more information now.
We will be happy to answer all your questions.
---