University Hospital Freiburg
Department of Obstetrics and Perinatal Medicine (

462161

)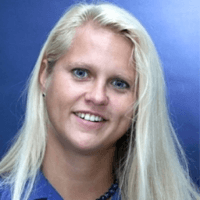 PD Dr. med.
Mirjam Kunze
Specialized in: obstetrics, perinatal medicine
About the Department of Obstetrics and Perinatal Medicine at University Hospital Freiburg
The Department of Obstetrics and Perinatal Medicine at the University Hospital Freiburg offers comprehensive medical care for women before, during and after childbirth. About 1,450 babies are born annually in the department. The highly qualified specialists of the department provide patients with an individual approach, the highest quality of services and the best possible safety. The department regularly conducts childbirth courses. Also, the scope of tasks includes genetic testing to detect congenital anomalies of the fetus in the womb. The department is headed by PD Dr. med. Mirjam Kunze.
Even at the prenatal stage, doctors provide detailed consultations for patients, during which they explain possible options for childbirth, for example, classical and water delivery. If desired, the father may be present at the birth. The specialists of the department also take care of minimizing labour pains, and therefore they combine traditional medical methods of anesthesia with naturopathic methods, for example, homeopathy, acupuncture, aromatherapy.
Childbirth takes place in a specially equipped delivery room, consisting of several separate labor rooms. To ensure safe delivery and to eliminate possible problems with the mother or child, the department has a competent team comprised of the best obstetricians, pediatricians and anesthesiologists, as well as specially trained nurses who work around the clock.
In the field of perinatal medicine, expectant mothers are offered all types of modern ultrasound diagnostics at various stages of pregnancy. All modern methods of invasive prenatal diagnostics are also available in the department, for example, amniotic fluid analysis for testing the fetal karyotype (chromosomal set) or identification of specific hereditary diseases.
The service range of the department includes:
Comprehensive medical care before, during and after delivery
Special childbirth maternity courses
Special child care training courses for expectant parents
Classical methods of anesthesia and naturopathy (homeopathy, acupuncture, aromatherapy)
Management of high-risk pregnancies
Prenatal ultrasound examinations during all periods of pregnancy
Invasive prenatal testing

Amniotic fluid testing
Chorionic villus sampling
Cordocentesis (umbilical cord puncture)
Intrauterine fetal interventions

Neonatal intensive care
Genetic testing (cytogenetic and molecular genetic tests) to diagnose hereditary diseases
Other medical services
Photo of the doctor: (с) Universitätsklinikum Freiburg
Department of Obstetrics and Perinatal Medicine.
University Hospital Freiburg:

Request more information now.
We will be happy to answer all your questions.
---