University Hospital Freiburg
Department of Adult and Pediatric Oral, Maxillofacial Surgery (

488822

)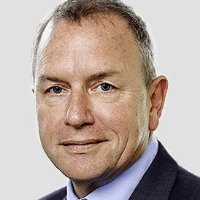 Prof. Dr. med. Dr. med. dent.
Rainer Schmelzeisen
Specialized in: adult and pediatric oral, maxillofacial surgery
About the department
The Department of Adult and Pediatric Oral, Maxillofacial Surgery at the University Hospital Freiburg offers the full range of services in the field of diagnostics, treatment and rehabilitation in diseases and injuries of the teeth, mouth, jaws and face. The Chief Physician of the department is Prof. Dr. med. Dr. med. dent. Rainer Schmelzeisen.
Preference is given to an interdisciplinary approach, for example, in the treatment of cleft lip and palate, hemangiomas and vascular malformations, doctors collaborate with specialists from the related fields, such as the Department of Pediatrics, Otolaryngology and Orthodontics. Also, the priority focus of the department is plastic surgery of the oral cavity and maxillofacial surgery.
The treatment is carried out with the use of innovative techniques, some of which were developed on the basis of the department. Great importance is attached to the individual approach to each clinical case. The achievement of an optimal result, including aesthetic one, is ensured thanks to preoperative planning with the use of modern imaging methods, such as CT, MRI, digital volume tomography, intraoperative navigation.
The service range of the department includes:
Diagnostics and treatment of all types of injuries of bone and soft tissues in the face and neck

Orbit surgery
Midface fractures
Lower jaw fractures
Teeth injuries
Soft tissue injuries

Surgical treatment of head and neck tumors (in interdisciplinary collaboration)

All modern methods of surgical tumor resection
Computer navigation
Intraoperative 3D imaging
Plastic reconstructive interventions (with the use of individually made implants, patient's own tissues, epitheses)
Chemotherapy
Radiation therapy
Postoperative and follow-up care

Surgical correction of dysgnathia (including minimally invasive and endoscopic techniques)
Surgical correction of the cleft lip and palate in children
Treatment of Pierre Robin syndrome in children
Facial aesthetic and plastic surgery

Treatment of wrinkles
Scar revision
Surgery of the upper and lower eyelids
Face lift
Profile correction
Treatment of congenital malformations

Implantation of dental implants (implantology)
Imaging-guided diagnostics and diagnostics before dental implantation (planning with the help of imaging methods)

Digital 2D imaging
Modern 3D imaging
4D scan of facial soft tissues
Ultrasound examinations

Treatment and prevention of drug-induced jaw necrosis
Other medical services
Curriculum vitae
1977 - 1983 Education at the Johannes Gutenberg University Mainz.
1982 Admission to medical practice.
1983 Dentist.
1983 and 1985 Doctoral degree in Medicine and Dentistry.
1988 Medical Specialist in Oral and Maxillofacial Surgery, Hannover Medical School.
1991 Habilitation.
Since 01.04.1997 Head of the Department of Adult and Pediatric Oral, Maxillofacial Surgery at the University Hospital Freiburg.
Since October 2004 Member of the Royal College of Surgeons of England, London (FRCS).
Main Research Focuses
Virtual modeling during the surgical interventions.
Individual selection of implants/osteosynthesis.
Biomaterials.
Photo of the doctor: (с) Universitätsklinikum Freiburg
Department of Adult and Pediatric Oral, Maxillofacial Surgery.
University Hospital Freiburg:

Request more information now.
We will be happy to answer all your questions.
---