University Hospital Greifswald
Department of Pediatric Surgery (

568620

)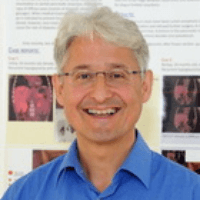 Prof. Dr. med.
Winfried Barthlen
Specialized in: pediatric surgery
About the department
The Department of Pediatric Surgery at the University Hospital Greifswald offers the full range of medical services in this field. A highly skilled, experienced team of surgeons takes care of young patients. The basis of their work is an individual approach to each clinical case. The department is headed by Prof. Dr. med. Winfried Barthlen.
The surgical treatment is provided in the state-of-art operating room with HD image processing system, capabilities for minimally invasive interventions, endoscopic procedures, as well as procedures using the color and Nd-YAG lasers. With appropriate clinical indications, the surgeons always give preference to minimally invasive interventions, which are characterized by minimal pain, significantly shorter period of hospitalization and absence of scars.
In addition, the department has a friendly and pleasant atmosphere, which has a beneficial effect on the recovery of young patients. All the department's specialists get along well with children and know how to develop a trusting relationship with them.
The service range of the department includes:
Surgical treatment of newborns and premature babies

Esophageal atresia
Duodenal atresia
Intestinal atresia
Rectal/anal atresia
Gastroschisis
Omphalocele
Diaphragmatic hernia
Hypertrophic pyloric stenosis

Thoracic surgery

Pulmonary sequestration
Cystic adenomatoid malformation of the lung
Pulmonary/bronchial cysts
Pulmonary emphysema
Pectus excavatum
Pectus carinatum

Abdominal surgery

Gastroesophageal reflux
Biliary atresia
Choledochal cysts
Ovarian cysts
Endometriosis
Hirschsprung's disease
Diaphragmatic hernia
Hypertrophic pyloric stenosis
Congenital hyperinsulinism
Liver cysts
Spleen cysts
Kidney cysts
Mesenteric cysts

Cancer surgery

Neuroblastoma
Nephroblastoma/Wilm's tumor
Malignant liver tumors
Rhabdomyosarcoma

Surgical treatment of urological diseases

Ureteral stenosis
Megaureter
Vesicoureteral reflux
Neurogenic bladder
Urethral valves
Hypospadias
Cystitis, pyelonephritis, urination disorders

Traumatology

Burns
Clavicle fracture
Fractures of all types and localizations

Plastic reconstructive surgery

Hypospadias
Hemangiomas
Lymphangiomas
Syndactyly, polydactyly
Pectus excavatum
Pectus carinatum
Burns

Laser therapy for hemangiomas
Neurosurgery

Hydrocephalus
Spina bifida
Cranial deformities

Pain therapy
Outpatient surgery

Inguinal hernia
Umbilical hernia
Undescended testicles
Phimosis
Tissue sampling for the further examinations (biopsy)
Removal of skin growths, small tumors and foreign bodies
Hydrocele (dropsy of the testicle)

Conservative treatment

Chronic abdominal pain
Constipation
Burns

Other surgical services
Curriculum vitae
Professional Career
1980 - 1985 Study of Human Medicine in Berlin, Munich, London.
1986 Research Internship in Marburg/Lahn.
1987 - 1995 Training for the title of a Medical Specialist in Surgery, Munich (Prof. Siewert).
1996 - 2001 Training for the title of a Medical Specialist in Pediatric Surgery, Tuebingen (Prof. Schweizer) and Hannover (Prof. Ure).
2002 - 2007 Senior Physician, Department of Pediatric Surgery, Charité Hospital, Berlin (Prof. Mau).
Since 01.07.2008, University Professor in Pediatric Surgery and Head of the Department of Pediatric Surgery at the University Hospital Greifswald.
Memberships in Professional Societies
German Society of Surgery (DGCH).
German Society of Pediatric Surgery (DGKCH).
Berlin Surgical Society.
International Pediatric Endosurgery Group (IPEG).
European Pediatric Surgeons' Association (EUPSA).
LiLa Licht und Lachen für kranke Kinder Foundation, Effectiveness in Medicine.
Professional Association of German Surgeons.
German Association of Universities.
Recognition as the Traumatologist of the German Insurance Association.
Surgical Working Group on the Treatment of Acute Pain.
Working Groups of the German Society of Pediatric Surgery:

Pediatric oncology.
Pediatric urology.
Minimally invasive surgery.
Special Interests
Pancreatic surgery.
Minimally invasive surgery.
Research activities.
Photo of the doctor: (с) Universitätsmedizin Greifswald
Department of Pediatric Surgery.
University Hospital Greifswald:

Request more information now.
We will be happy to answer all your questions.
---