University Hospital Greifswald
Department of Oral and Maxillofacial Surgery, Facial Plastic Surgery (

568626

)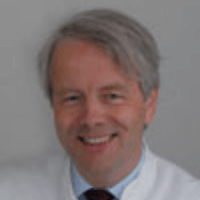 Prof. Dr. med. Dr. med. dent.
Hans-Robert Metelmann
Specialized in: oral and maxillofacial surgery, facial plastic surgery
About the Department of Oral and Maxillofacial Surgery, Facial Plastic Surgery at University Hospital Greifswald
The Department of Oral and Maxillofacial Surgery, Facial Plastic Surgery at the University Hospital Greifswald offers the full range of treatment of maxillofacial diseases and defects, modern plastic and reconstructive surgical interventions, all the possibilities of cosmetic facial surgery, as well as the installation of dental implants of the latest generation. The department also specializes in the diagnostics and treatment of tumors, chronic wounds of the maxillofacial area, chronic pain while chewing due to the temporomandibular joint pain dysfunction syndrome. The department is headed by Prof. Dr. med. Dr. med. dent. Hans-Robert Metelmann.
The department is certified by the German Cancer Society for the treatment of head and neck tumors. The high-tech equipment, in-depth expertise combined with the doctors' long experience form a solid basis for the successful clinical work.
The department's specialists mostly have to deal with the treatment of the following pathologies:
Actinic keratosis
Alveolar ridge atrophy
Eyebrow asymmetry (for example, eyebrow ptosis)
Eyelid tumors and defects
Basal carcinoma
Blepharochalasis
Temporomandibular joint dysfunction
Elastolysis
Exophthalmos
Enophthalmos
Facial nerve paralysis
Fractures and malformations in the maxillofacial area
Front teeth damage
Maxillofacial pain
Facial skin lesions
Hemangiomas
Temporomandibular joint diseases
Maxillary sinus diseases
Lagophthalmos
Leukoplakia
Diseases of the lips
Diseases of the oral mucosa
Bleeding after tooth extraction and other oral surgical procedures
Odontogenic, purulent infections
Protruding ears
Squamous cell carcinoma
Ptosis
Salivary gland tumors
Salivary gland stones
Abnormally increased lacrimation
Oral and maxillofacial tumors
Head and neck tumors
Abnormal alignment of teeth
Tooth loss
Glossitis
Other diseases
The diagnostic and therapeutic range of the department includes:
Diagnostics

Angiography
3D volumetric tomography
Search for pathological focus
Functional diagnostics
Endoscopy and arthroscopy of the temporomandibular joint
Laboratory testing
Biopsy
Puncture
Analysis of pain sensation
Ultrasound

Therapy

Eyelid reconstructive surgery
Jawbone augmentation
Treatment of chronic wounds
Blepharoplasty
Body lift
Botulinum toxin therapy
Surgical navigation
Endoscopic interventions on the temporomandibular joint
Endoscopic forehead and eyebrow lift
Face lift
Liposuction
Wrinkle treatment with fillers
Temporomandibular joint surgery
Mentoplasty (chin plasty)
Filling of bone tissue deficit with artificial materials
Complex surgical reconstruction of the maxillofacial defects
Flap plasty (transplantation of free flaps with a microsurgical vascular connection)
Laser therapy
Installation of mini dental implants
Osteosynthesis using mini- and microplates
Necrotic tissue sanitation
Scar revision
Nerve reconstruction (including nerve transplantation)
Plastic reconstructive facial interventions
Installation of port systems
Periprosthetic surgery
Sinus lifting (external, internal)
Wisdom tooth extraction
Wound debridement
Root apex resection
Imposition of special dressings containing medications (for example, iodine-containing dressings)
Dental implant installation
Dental sanation under general anesthesia

Diagnostics and treatment of head and neck tumors (within the specialized center)

Histopathology
Sonography
Classic X-ray examinations
Computed tomography (CT)
Magnetic resonance imaging (MRI)
Bone scan (skeletal scintigraphy)
Positron emission tomography (PET)
Surgical treatment using the most modern technologies (in particular, laser techniques, surgical navigation, neuromonitoring)
Drug therapy (for example, chemotherapy, targeted therapy with antibodies)
Reconstructive plastic surgery of the head and neck using microvascular free flaps
Treatment within the framework of the national and international clinical trials
Phoniatric and logopedic rehabilitation
Psycho-oncological care, self-help groups

Other diagnostic and treatment methods
Curriculum vitae of Prof. Dr. med. Dr. med. dent. Hans-Robert Metelmann
Personal Data
Board certification in Oral and Maxillofacial Surgery, Facial Plastic Surgery.
Since 1993, Head of the Department of Oral and Maxillofacial Surgery, Facial Plastic Surgery and Professor of the University of Greifswald.
1998 - 2000 Vice Rector, and since 2000 - 2002 Rector of the University of Greifswald.
2002 - 2006 Minister (independent) of Education, Science and Culture of the Land Mecklenburg-Vorpommern in the Cabinet of Ringstor.
Professional Career
Study of Oral and Maxillofacial Surgery and Human Medicine at the Free University of Berlin.
1980 - 1981 Research Fellowship at the Cancer Research Center of the University of Texas, USA.
Training for a Medical Specialist in the field of Oral and Maxillofacial Surgery, Free University of Berlin (under the direction of R. Stelmach).
Positions
1987 Member of the American Society of Cancer Research (First German Oral and Maxillofacial Surgeon admitted).
Since 1990, Visiting Professor at the University of Alabama, USA (Plastic and Aesthetic Surgery).
1995 - 1997 President of the German-Austrian-Swiss Working Group on Oral and Maxillofacial Tumors.
1998 Member of the Royal Swedish Academy of Sciences.
1997 - 1998 Spokesperson of the German Cancer Society (Association of Otolaryngology, Oral and Maxillofacial Cancer Surgery).
2007 Observer at the Stanford University, Faculty of Medicine.
President-elect of ScanBalt.
Awards and Honors
1988 Martin Wassmund Prize for Cancer Research.
1989 Johann Georg Zimmerman Prize for Experimental Oral Surgery.
1990 Konrad Morgenroth Prize for Preventive Medicine (Community Medicine).
1982 Research Grant from the Anne Guttentag Memorial Research Foundation, Texas.
1989 International Prize of the Ministry of Health of India for Reconstructive Surgery.
2006 Minerva Medal of the Max Planck Society.
Areas of Interests
Cancer research.
Cancer politics.
Creation of the first advanced university training course in Aesthetic Medicine.
Photo of the doctor: (с) Universitätsmedizin Greifswald
Department of Oral and Maxillofacial Surgery, Facial Plastic Surgery.
University Hospital Greifswald:

Request more information now.
We will be happy to answer all your questions.
---