University Hospital Greifswald
Department of Radiation Therapy and Radiation Oncology (

569784

)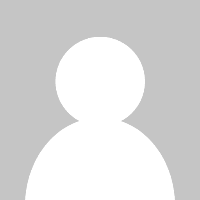 Dr. med.
Elke Asse
Specialized in: radiation therapy, radiation oncology
About the Department of Radiation Therapy and Radiation Oncology at University Hospital Greifswald
The Department of Radiation Therapy and Radiation Oncology at the University Hospital Greifswald offers all the classic and advanced types of radiotherapy for the treatment of cancer processes of different localization. The department has 14 beds for radiotherapy on an inpatient basis. With appropriate clinical indications it is possible to conduct outpatient therapy. The Chief Physician of the department is Dr. med. Elke Asse.
The department is equipped with state-of-the-art technologies, in particular, two linear accelerators with digital imaging, Siemens Definition AS computed tomography, Philips Pinnacle 3D irradiation planning system and many other innovative devices that allow for effective treatment
It is worth noting that all the department's specialists have extensive clinical experience, as well as regularly undergo advanced training courses in order to keep abreast of innovations in medicine and to be able to offer patients the optimal treatment at the highest level of university medicine.
The main clinical focuses of the department include:
Radiation therapy for tumors of different localization
Radiochemotherapy for tumors of different localization (for example, esophageal cancer, lung cancer, ENT tumors, rectal cancer)
Contact radiation therapy (brachytherapy)

Intravaginal
Intrauterine
Intraluminal (for example, in rectal cancer)

Stereotactic irradiation
Total body irradiation
Radiation therapy for benign diseases

Prevention of ossification (bone tissue formation) before performing surgical interventions on the joints
Fractionated stereotactic radiation or radiosurgery

3D radiation planning
Intensity-modulated radiotherapy (IMRT)
Volumetric modulated arc therapy (VMAT)
Afterloading technique
Other medical services
Department of Radiation Therapy and Radiation Oncology.
University Hospital Greifswald:

Request more information now.
We will be happy to answer all your questions.
---