University Hospital Halle (Saale)
Department of Nephrology, Rheumatology, Endocrinology and Diabetology (

229633

)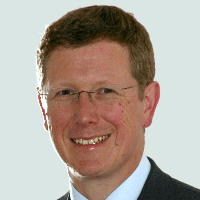 Prof. Dr. med.
Matthias Girndt
Specialized in: nephrology, rheumatology, endocrinology, diabetology
About the Department of Nephrology, Rheumatology, Endocrinology and Diabetology at University Hospital Halle (Saale)
The Department of Nephrology, Rheumatology, Endocrinology and Diabetology at the University Hospital Halle (Saale) offers the full range of medical services in these fields. The department's highly qualified doctors use the most advanced methods of diagnostics and treatment, while their rich clinical experience helps to achieve outstanding treatment results. The patient care is provided both on an inpatient and outpatient basis. All therapeutic measures comply with modern international standards. The department is headed by Prof. Dr. med. Matthias Girndt.
The key focus of clinical practice is the prevention of kidney lesion due to the arterial hypertension and diabetes mellitus, the timely detection and treatment of inflammatory kidney diseases and the prevention of their progression. The patients with end-stage of kidney failure are offered all types of renal replacement therapy, dialysis and kidney transplantation. In collaboration with the doctors from the Department of Urology, the department's specialists perform about 50 kidney transplantations annually.
In the field of rheumatology, the department offers the full range of diagnostics and treatment of all rheumatic diseases, autoimmune pathologies and collagenoses. The department's endocrinologists ensure the first-class treatment of diseases of the hormonal system and metabolic disorders in adults.
The service range of the department includes:
Nephrology

Inpatient diagnostics and treatment

Glomerulonephritis
Kidney lesion in diabetes mellitus, hypertension
Kidney lesion in autoimmune diseases (for example, systemic lupus erythematosus, vasculitis)
Hereditary kidney lesions
Kidney infections
All types of kidney lesions of unknown origin
Poorly controlled high blood pressure
Care before and after kidney transplantation

Outpatient services

Counseling on arterial hypertension treatment
Interdisciplinary outpatient clinic for patients awaiting a donor kidney
Follow-up care after kidney transplantation
Special osteological ambulatory
Medical care for patients with diabetes mellitus
Specialized consultations on endocrinology

Special diagnostic and therapeutic techniques

Ultrasound kidney diagnostics, including duplex scanning
Kidney biopsy for histological diagnostics
High-frequency ablation of renal sympathetic nerves in severe hypertension
Preparation for kidney transplantation, including in incompatible blood type with the donor
Special procedures for blood purification, for example, immunoadsorption in autoimmune diseases of the neurological and dermatological range
Lipid apheresis in severe and hereditary lipid metabolism disorders

Rheumatology

Inpatient diagnostics and treatment

Severe inflammatory diseases of the joints and spine
Collagenoses
Vasculitises
Rare rheumatic diseases

Outpatient services

Arthritis consultations
Consultations for patients after inpatient treatment

Special diagnostic techniques

MRI with and without contrast enhancement for the diagnostics of peripheral joint arthritis
Joint and soft tissue sonography
Computer-assisted capillary microscopy
Joint punctate polarization microscopy
Immuno-serological Laboratory

Endocrinology

Thyroid diseases, including endocrine ophthalmopathy, thyroid diseases during pregnancy
Bone metabolism disorders/osteoporosis
Parathyroid diseases
Pituitary diseases
Adrenal diseases
Hyperandrogenism/hirsutism, polycystic ovary syndrome
Problems with conception
Violation of the water-electrolyte balance
Endocrine tumors
Hormone replacement therapy
Obesity
Lipid metabolism disorders

Diabetology (all types of diabetes mellitus, including type 1, type 2 diabetes mellitus, gestational diabetes, MODY diabetes, etc.)

Treatment of acute and chronic metabolic disorders
Structured training of a new way of life for patients with type 1 and type 2 diabetes mellitus
Insulin therapy (conventional insulin therapy, intensified insulin therapy)
Insulin pump therapy
Treatment of insulin resistance
Diagnostics and treatment of diabetic foot syndrome

Kidney transplantation in end-stage kidney failure (in collaboration with the Department of Urology)
Other diseases, diagnostic and therapeutic services
Curriculum vitae of Prof. Dr. med. Matthias Girndt
1984 - 1986 Study of Medicine, Georg August University of Göttingen.
1986 - 1990 Study of Medicine, Johannes Gutenberg University Mainz.
1991 - 1992 Internship, Department of Internal Medicine I, University Hospital Mainz.
02.1991 Doctoral degree.
07.1991 Admission to medical practice.
1992 - 1993 Research training in the Immunology Laboratory (Head: Prof. B. Fleischer), Department of Pathophysiology, University of Mainz.
1993 - 2000 Resident in postgraduate training at the Department of Internal Medicine IV, University of Saarland, Homburg.
04.1999 Board certification in Internal Medicine.
05.2000 Leading Senior Physician in the Department of Internal Medicine IV.
02.2001 Habilitation in Internal Medicine.
02.2001 Leading Senior Physician of the Department of Internal Medicine IV.
09.2001 Nils Alwall Prize of the German Working Group on Clinical Nephrology.
07.2002 Specialization in Nephrology.
10.2007 Extraordinary Professor of the Medical Faculty of Saarland University.
09.2008 W3 Professorship for Internal Medicine/Nephrology, Martin Luther University of Halle-Wittenberg.
Research Focuses
Chronic kidney failure.
Immunological and cardiovascular pathologies.
Inflammatory processes.
Monocyte differentiation.
Monocyte populations.
Molecular biology.
Cell culture.
Hemodialysis.
Kidney transplantation.
Clinical Focuses
Systemic vasculitis with kidney lesion.
Glomerulonephritis.
Chronic kidney failure.
Hypertension.
Photo of the doctor: (c) Universitätsklinikum Halle (Saale)
Department of Nephrology, Rheumatology, Endocrinology and Diabetology.
University Hospital Halle (Saale):

Request more information now.
We will be happy to answer all your questions.
---
Certificates