University Hospital Halle (Saale)
Department of Cardiology, Angiology and Internal Intensive Care (

229635

)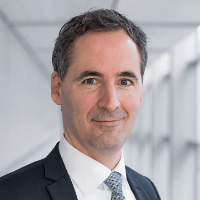 Prof. Dr. med.
Daniel Sedding
Specialized in: cardiology, angiology, internal intensive care
About the Department of Cardiology, Angiology and Internal Intensive Care at University Hospital Halle (Saale)
The Department of Cardiology, Angiology and Internal Intensive Care at the University Hospital Halle (Saale) offers the full range of diagnostic examinations and innovative treatment methods in the field of interventional cardiology, cardiological electrophysiology, angiology and internal intensive care. The treatment is provided in close cooperation with the Department of Cardiothoracic Surgery, whereas particularly complex clinical cases are discussed at weekly interdisciplinary consultations, after which an individual treatment regimen is developed. An experienced and motivated team of doctors, nurses and technical staff of the department makes every effort to provide the best possible medical care. The department is headed by Prof. Dr. med. Daniel Sedding.
The department's cardiologists specialize in complex coronary interventions, invasive functional examinations (fractional flow reserve measurement), coronary imaging diagnostics (intravascular ultrasound, optical coherence tomography), innovative procedures for the treatment of structural heart diseases (including TAVI, MitraClip, Carillon), occluder implantation, interventional closure of the patent foramen ovale and atrial septal defect. In addition, the spectrum includes the treatment of all types of heart failure, including end-stage pathology, myocardial diseases (cardiomyopathies), as well as of pericardial diseases (including pericarditis), cardiogenic shock and the use of rescue mechanical support systems (including ECMO, Impella).
The department has 2 Intensive Care Units with 26 beds. It provides medical care for critically ill patients. A special offer in the field of general intensive care is extracorporeal membrane oxygenation. The therapeutic options are complemented by various dialysis procedures, invasive and noninvasive ventilation, as well as procedures for the heart, lungs and blood circulation (Extracorporeal Life Support).
In the field of angiology, the department provides the diagnostics and treatment of all diseases of the blood and lymphatic vessels. Of particular interest is the therapy of peripheral arterial occlusion, venous thromboembolism (thrombosis and pulmonary embolism), diseases of the cerebral arteries (carotid artery stenosis). The department's specialists annually perform more than 10,000 angiological examinations both on an outpatient and inpatient basis.
The service range of the department includes:
Invasive cardiology

Invasive coronary imaging (catheter diagnostics)
Implantation of drug-coated stents (last generation stents coated with Everolimus or Biolimus A9)
Interventions in coronary artery lesion in the area of bifurcation and bifurcation stenting
Recanalization for chronic vascular occlusions
Interventions for occluder implantation to close patent foramen ovale
Interventions to close atrial septal defect
Transcatheter aortic valve implantation (minimally invasive implantation of aortic valve using a catheter)
Minimally invasive catheter MitraClip® therapy in mitral insufficiency
Implantation of left atrial appendage closure device
Impella® (flexible miniature mechanical circulatory support system, which can be inserted into the left ventricle through the inguinal artery; it is used to ensure the safety of high-risk coronary interventions, and also plays an important role in the treatment of cardiogenic shock)

Invasive electrophysiology (diagnostics and treatment of cardiac arrhythmias)

Electrophysiological heart examinations
Catheter ablation, including cryoablation and radiofrequency ablation (in atrioventricular nodal reciprocating tachycardia, atrioventricular reciprocating tachycardia, atrial flutter, atrial fibrillation)
3D mapping (CARTO, EP Navigator)
Follow-up monitoring of the serviceability of pacemakers, defibrillators, the results of cardiac resynchronization therapy, including the optimization of cardiac resynchronization therapy using impedance cardiography
Telemedicine monitoring
Implantation of pacemakers, defibrillators, cardiac resynchronization devices and event recorders (in collaboration with the Department of Cardiac Surgery)
Implantation of a subcutaneous defibrillator (in collaboration with the Department of Cardiac Surgery)

Noninvasive cardiac imaging

Echocardiography

2D and classical transthoracic echocardiography (including Doppler sonography)
3D and classic transthoracic echocardiography
Myocardial contractility testing using speckle-tracking echocardiography
Contrast-enhanced transthoracic echocardiography
Stress transthoracic echocardiography (with stress ergometer cycling and drug-caused load)
Cardiac CT, MRI, stress MRI (in collaboration with the Department of Radiology)
Myocardial scintigraphy (in collaboration with the Department of Nuclear Medicine)

Internal intensive care

Extracorporeal membrane oxygenation
Dialysis
Invasive and noninvasive mechanical ventilation
Heart support systems

Angiology

All sonographic examinations for the diagnostics of blood vessels, including contrast-enhanced ultrasound examinations
Detection of ankle-brachial index
Segment pulse oscillography
Percutaneous oxygen partial pressure measurement
Treadmill ergometry
Plethysmography to detect venous occlusion
Capillary microscopy
Photoplethysmography
Diagnostics of circulatory disorders of the fingers and toes
Carotid intima-media thickness detection
Measurement of blood-mediated vasodilation and reactive hyperemia of the brachial artery
Aortic aneurysm screening

Other medical services
Curriculum vitae of Prof. Dr. med. Daniel Sedding
Prof. Sedding received medical education at the Justus Liebig University Giessen and the Hannover Medical School (1993-2000). Also, he underwent extensive clinical training in Internal Medicine, Cardiology, Angiology and Intensive Care at the University of Giessen. There, he also held the position of the Leading Senior Physician with a specialization in Interventional Cardiology and Intensive Care. In 2003, he defended his PhD in Vascular Biology. In 2005, Prof. Sedding led the Working Group on Molecular Cardiology. In 2009, he had his habilitation in Internal Medicine (subject: "Mechanisms of vascular remodeling"). In his work, the doctor studied tumors and pathological processes of vascular remodeling. In 2011, he received the title of the Extraordinary Professor.
Photo of the doctor: (c) Universitätsklinikum Halle (Saale)
Department of Cardiology, Angiology and Internal Intensive Care.
University Hospital Halle (Saale):

Request more information now.
We will be happy to answer all your questions.
---
Certificates