University Hospital Halle (Saale)
Department of Orthopedics, Trauma and Reconstructive Surgery (

289938

)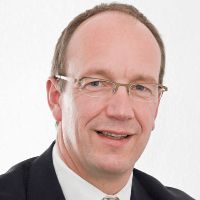 Prof. Dr. med.
Karl-Stefan Delank
Specialized in: orthopedics, trauma and reconstructive surgery
About the department
The Department of Orthopedics, Trauma and Reconstructive Surgery at the University Hospital Halle (Saale) offers the full range of modern diagnostic examinations, conservative and surgical treatment of the musculoskeletal system. The competence also includes round-the-clock medical care for patients with severe and multiple injuries. The department operates a certified Endoprosthetics Center, within which the patients undergo knee, hip and shoulder replacement surgeries. All the department's doctors have excellent qualifications and they are recognized experts in their field of competence, which guarantees the highest quality of medical service. The department is headed by Prof. Dr. med. Karl-Stefan Delank.
The department provides the full range of conservative therapy for patients with orthopedic diseases. Such therapy can be carried out both on an inpatient and outpatient basis, depending on the specific clinical case. In general, the therapy aims to eliminate pain and functional limitations in the musculoskeletal system. For these purposes, the department offers all effective conservative methods, for example, physiotherapy, ergotherapy, exercises on special medical simulators, infiltration therapy, electrotherapy, hydrotherapy, massages, etc.
As the maximum care department, the medical facility is part of the Trauma Network Saxony-Anhalt (Traumanetzwerk Sachsen-Anhalt Süd), thanks to which it has all the resources and best practices for the treatment of patients with severe injuries and polytrauma. To ensure comprehensive treatment, there is maintained close cooperation with the Departments of Abdominal, Thoracic Surgery, Neurosurgery, Anesthesiology, Radiology and others.
Not less important focuses of the department's clinical practice are spinal and pelvic surgery, bone and joint reconstructive surgery after accidents or infections, foot surgery, geriatric traumatology, sports traumatology and sports medicine. In addition, the department has the status of the certified Endoprosthetics Centre of Maximum Care. It performs the highly effective and at the same time sparing joint replacement surgeries. Depending on the degree of joint damage, the doctors select an optimal surgical technique, as well as the most appropriate prosthesis.
The service range of the department includes:
Orthopedic cancers

Benign bone tumors and precancerous conditions
Malignant tumors
Bone metastases
Malignant soft tissue tumors

Joint replacement surgery

Hip replacement surgery

Surface prostheses
Rod prostheses

Knee replacement surgery

Unikondylar prostheses
Surface prostheses
Retropatellar prosthesis

Shoulder replacement surgery

Surface prostheses
Inverse prostheses

Spinal surgery, including minimally invasive and microsurgical techniques

Spinal disc degeneration and herniation
Segmental instability and vertebral displacement
Spinal stenosis
Inflammatory spinal lesions
Spinal deformities (scoliosis and kyphosis)
Spinal tumors and metastases
Spinal fractures due to accidents, tumors and osteoporosis
Rheumatoid spinal changes
Thoracic deformities (pectus excavatum and pectus carinatum)
Implantation of special pumps for pain therapy and neurostimulation

Pelvic surgery
Geriatric traumatology
Foot surgery

Foot deformities

Planovalgus foot deformity
Neurogenic foot deformities
Posttraumatic foot deformities
Degenerative foot deformities (osteoarthritis, arthritis, etc.)
Diabetic foot, including Charcot foot
Foot deformities in peripheral neuropathies

Arthrosis with upper foot lesions
Osteochondritis dissecans/lesions of the cartilage tissue in the upper ankle
Lower ankle arthrosis
Hallux valgus
Hallux rigidus
Toe deformities

Arthroscopic knee, hip and shoulder surgery
Orthopedic rheumatology

Rheumatoid arthritis (chronic polyarthritis)
Psoriatic arthritis
Ankylosing spondylitis
Juvenile rheumatoid arthritis
Reactive arthritis
Gout
Osteoporosis
Paget's disease
Osteogenesis imperfecta
Collagenoses (connective tissue diseases)

Sports medicine
Emergency surgical care
Other medical services
Curriculum vitae
Education
1988 - 1990 University of Giessen, Entrance Examinations to the Medical Faculty (March 1990).
1990 - 1994 Technical University of Munich.
1995 Doctoral degree, Technical University of Munich. Subject: "Surgical treatment of thoracic spine fractures. Comparison of dorsal stabilization and dorsoventral fusion".
2007 Habilitation, Faculty of Medicine, University of Cologne. Subject: "Functional changes in the segments of the lumbar spine in the case of decompression and stabilization of lumbar spinal stenosis".
Professional Career
1995 - 1996 Marien Hospital Herne, Medical Faculty, Ruhr University in Bochum (Head: Prof. Dr. med. A. Sturm).
1996 - 1998 Department of Surgery, University Hospital Bergmannsheil, Bochum (Head: Prof. Dr. med. G. Muhr).
1998 - 2001 Department of Orthopedics, University Hospital Mainz (Head: Prof. Dr. med. J. Heine).
2002 - 2011 Department of Orthopedics and Traumatology, University Hospital Cologne (Head: Prof. Dr. med. P. Eysel).

Since 01.12. 2002 Senior Physician.
Since 01.06. 2006 Leading Senior Physician.

Since 01.03.2011 Head of the Department of Orthopedics, Trauma and Reconstructive Surgery, University Hospital Halle (Saale).
Board Certification and Qualifications
Board certification in Orthopedics.
Specialization in Rheumatology.
Additional qualification in Resuscitation.
Additional specialization in Chiropractic.
Theoretical basics of the specialty (Radiation Protection).
Board certification in Orthopedics and Traumatology.
Additional qualification in Special Orthopedic Surgery.
Permission to conduct advanced training courses in Orthopedic Rheumatology.
Additional qualification in Special Traumatology.
Memberships in Professional Societies
German Association of Orthopedics and Orthopaedic Surgery.
German Society for Vertebrology.
European Society for Vertebrology.
Board Member of the Rheumatology Center Halle (Saale).
Co-Founder of the "Working Section of Evidence-Based Medicine AK 19" of the German Association of Orthopedics and Orthopaedic Surgery.
Co-Founder and Board Member of the Center for Integrated Oncology at the University Hospital Cologne.
Full Member of the German-speaking National Committee on the TNM-classification of Tumors at the German Cancer Society.
Photo of the doctor: (c) Universitätsklinikum Halle (Saale)
Department of Orthopedics, Trauma and Reconstructive Surgery.
University Hospital Halle (Saale):

Request more information now.
We will be happy to answer all your questions.
---
Certificates