University Hospital Halle (Saale)
Department of Pediatric Traumatology and Surgery (

289940

)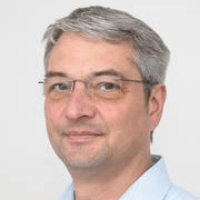 Prof. Dr. med.
Martin Kaiser
Specialized in: pediatric traumatology, surgery
About the Department of Pediatric Traumatology and Surgery at University Hospital Halle (Saale)
The Department of Pediatric Traumatology and Surgery at the University Hospital Halle (Saale) offers the comprehensive diagnostics and treatment of surgical diseases and injuries in childhood (up to full 16 years). The department is headed by Prof. Dr. med. Martin Kaiser.
The main clinical focuses cover the treatment of injuries of varying severity, including burns, newborn surgery and surgical correction of congenital malformations, cancer surgery, pediatric urology, general and emergency surgery, as well as correction of vascular malformations in children. The department is part of the Trauma Network Saxony-Anhalt (Trauma-Netzwerk Sachsen-Anhalt Süd), and therefore has a reputation of the Reference Center for Pediatric Traumatology.
The surgical treatment is provided in close cooperation with experts in the field of Ophthalmology, Otolaryngology, Oral and Maxillofacial Surgery, Neurosurgery, Abdominal Surgery and Orthopedics. The primary goal of each department's employee is to provide young patients with the optimal treatment in accordance with current medical advances. At the same time, the medical team gets along well with children and creates the most friendly, pleasant atmosphere in the department.
The diagnostic and therapeutic service range of the department includes:
Treatment of injuries, including tramas of high severity (for example, bone fractures, head injuries, intracranial injuries, etc.)
Treatment of burns, including severe burns
Neonatal surgery
Surgical correction of congenital malformations
Surgical treatment of urologic pathologies and defects in boys
General surgery (hernia repair, removal of cysts, appendicitis, correction of congenital defects of the renal pelvis, etc.)
Cancer surgery
Emergency surgery
Surgical correction of vascular malformations/hemangiomas

Conservative treatment
Drug therapy
Cryotherapy
Laser therapy
Embolization therapy
Sclerotherapy
Surgical resection

Functional diagnostics

Gastrointestinal tract examinations

Esophageal manometry
24-hour impedance Ph-metry
Anorectal manometry

Urinary tract examinations

Uroflowmetry (with EMG)
Urethrocystometry

Other diagnostic and therapeutic services
Curriculum vitae of Prof. Dr. med. Martin Kaiser
Prof. Kaiser studied Human Medicine in Freiburg, which he successfully completed in 1992 with the doctoral thesis "The meniscal suturing. Postoperative results of a clinical and sonographic follow-up". He received a license to practice medicine in 1993. Then he worked for 1 year in the field of Surgery, Orthopedics and Internal Medicine, passed the third state exam and completed his internship in Lübeck. In 2002, he passed the medical exam, after which he underwent his habilitation in 2010 on the subject "Stability of various elastic stable intramedullary osteosynthesis in diaphyseal femoral spiral fractures – biomechanical examinations on the artificial bone model" and got Venia legendi. Since 2015, he has been an Extraordinary Professor for Pediatric Surgery in Lübeck. Before moving to Halle, Prof. Kaiser was a Senior Physician and Deputy Head of the Department of Pediatric Surgery at the University Hospital Schleswig-Holstein (UKSH) in Lübeck.
In January 2018, Prof. Kaiser was appointed the Head of the Department of Pediatric Traumatology and Pediatric Surgery at the University Hospital Halle (Saale). The department, in which Prof. Kaiser works, is part of the BG Klinikum Bergmannstrost Halle.
Photo of the doctor: (c) Universitätsklinikum Halle (Saale)
Department of Pediatric Traumatology and Surgery.
University Hospital Halle (Saale):

Request more information now.
We will be happy to answer all your questions.
---
Certificates