University Hospital Hamburg-Eppendorf
Department of Adult and Pediatric Urology (

229519

)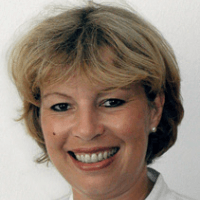 Prof. Dr. med.
Margit Fisch
About the Department of Adult and Pediatric Urology at University Hospital Hamburg-Eppendorf
According to the Focus magazine, the Department of Adult and Pediatric Urology at the University Hospital Hamburg-Eppendorf ranks among the top German medical facilities specializing in prostate cancer treatment!
The department has all the diagnostic and therapeutic options to provide first-class medical care for patients with diseases of the genitourinary system. The priority focus is reconstructive urology, in particular, the whole range of urethral surgery, procedures for the treatment of urinary incontinence (including artificial sphincter implantation, sling procedures), as well as penile surgery for congenital or acquired malformations, prosthetics in case of erectile dysfunction. The department is headed by Prof. Dr. med. Margit Fisch.
The department's specialists have extensive experience in the treatment of bladder, kidney, adrenal, testicular and penile cancers. This area is represented by the full spectrum of classical surgery and minimally invasive interventions (including the modern da Vinci robotic system). It should be noted that the department is a leader in the field of minimally invasive surgery in Northern Germany, especially in the field of holmium laser surgery for benign prostatic hyperplasia and laparoscopic kidney surgery. Drug treatment of urinary system cancers is carried out in close cooperation with the Department of Oncology and the Comprehensive Cancer Center Hamburg. Thanks to the excellent medical technical base and the skill of the department's doctors, patients are guaranteed optimal results even in particularly difficult clinical cases.
Another important department's focus is pediatric urology. The department is one of the leading and most successful medical institutions in Germany specializing in the treatment of urologic problems in boys, as well as a certified Training Center of the European Society for Pediatric Urology (ESDP).
The service range of the department includes:
Plastic reconstructive urology

Urethral stenosis surgery
All forms of urine diversion
Renal pelvis and ureter reconstruction
Correction of penile curvature and deformities

Urologic oncology

Prostate cancer
Kidney cancer
Bladder cancer
Germ cell tumors
Urothelial carcinoma
Testicular tumors

General urology

Kidney stone disease
Urinary incontinence
Benign prostatic hyperplasia
Erectile dysfunction and penile curvature
Urinary tract infections
Urinary tract obstruction

Pediatric urology

Hydronephrosis
Urethral stricture
Hypospadias
Expansion of the renal pelvis
Double kidney
Enuresis
Urinary incontinence
Infectious diseases of the urinary tract
Neurogenic bladder dysfunction in case of complex malformations

Urinary incontinence treatment

TVT and TOT procedures
Artificial sphincter implantation (AMS-800)
Surgery for incontinence caused by neurological disorders
Correction of bladder dysfunction
Implantation of special stimulants for proper bladder emptying

Minimally invasive surgery

Endourological, laparoscopic, retroperitoneoscopic and robot-assisted interventions
Nephrectomy
Holmium Laser enucleation of the prostate (HoLEP) in case of benign prostatic hyperplasia
Transurethral resection for benign prostatic hyperplasia
Minimally invasive treatment of stones in the urinary system

Other medical services
Curriculum vitae of Prof. Dr. med. Margit Fisch
​Education
1980 - 1986 Study of Medicine at the Saarland University.
05.12.1986 Admission to medical practice.
07.1987 Doctoral degree.
Postdoctoral Training
1987 One-year training in Surgery, St. Teresa Clinic, Luxembourg.
1988 - 02.1992 Department of Urology at the University Hospital Mainz.
02.1992 Board certification.
10.1995 Habilitation: "Optimization of ureterosigmostomy, development of rectosigmoid reservoirs".
03.2005 Extraordinary Professor of the University of Mainz.
Additional Qualifications
1998 Special surgical urology.
2008 Tumor drug therapy.
2008 Andrology.
Professional Career
Department of Urology, University Hospital Mainz.

03.1992 - 08.1993 Assistant Physician.
09.1993 - 05.1997 Senior Physician.
06.1997 - 12.1999 Leading Senior Physician.

01.2000 - 05.2001 Head of the Section for Pediatric Urology, Department of Adult and Pediatric Urology at the Asklepios Clinic Harburg.
06.2001 - 12.2001 Acting Head of the Department of Adult and Pediatric Urology at the Asklepios Clinic Harburg.
01.2002 - 11.2008 Chief Physician of the Urologic Center Hamburg (UZH), Department of Adult and Pediatric Urology, Asklepios Clinic Harburg.
Since 12.2008 Head of the Department of Adult and Pediatric Urology, University Hospital Hamburg-Eppendorf.
Membership in Professional Societies
German Society of Urology (DGU) (2003 - 2008 Board Member, Clerk and Spokesperson).
Task Force on Pediatric Urology DGU (Clerk).
Professional Association of German Urologists (currently, the 2nd Chairperson).
Association of North German Urologists.
German-Japanese Society.
European Association of Urology (EAU).
European Society of Pediatric Urology (ESPU).
European Society of Genito-Urinary Reconstructive Surgeons (ESGURS).
American Association of Urology (AUA).
European Society for Genitourinary Reconstructive Surgeons (GURS) (Board Member, President 2000 - 2001).
American Academy of Pediatrics, Section of Urology (AAP).
Society for Paediatric Urological Surgeons (SPUS)
Société Internationale d'Urologie (SIU).
Pan African Urological Association.
Publications, Congresses and Other Activities
Publications: more than 270, in more than 94 of them the doctor is the first author.
Supervisor for doctoral theses (to date): 23 successfully completed works.
Organization of congresses (in total, more than 22). Regular congresses include:

Advanced training courses in Pediatric Urology within the framework of training for assistant physicians, together with the Department of Pediatric Urology in Linz (every 2 years).
International Meeting on Reconstructive Urology (IMORU).
International Meeting on Broadcasting Surgical Operations Live (every 3 years).
Photo of the doctor: (c) Universitätsklinikum Hamburg-Eppendorf (UKE)
Department of Adult and Pediatric Urology.
University Hospital Hamburg-Eppendorf:

Request more information now.
We will be happy to answer all your questions.
---
Certificates