University Hospital Hamburg-Eppendorf
Department of Radiotherapy and Radiation Oncology (

289950

)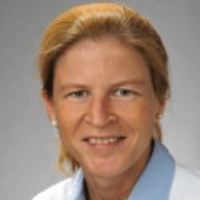 Prof. Dr. med.
Cordula Petersen
Specialized in: radiotherapy, radiation oncology
About the department
The Department of Radiotherapy and Radiation Oncology at the University Hospital Hamburg-Eppendorf offers all modern methods of radiotherapy. It treats patients with oncological diseases, as well as benign pathologies, for example, degenerative joint changes. The department specializes in conformal radiation therapy, brachytherapy, intensity modulated radiation therapy, tomotherapy, stereotactic irradiation of malignant and benign brain neoplasms, whole-body irradiation, as well as in combined chemoradiation therapy. The Chief Physician of the department is Prof. Dr. med. Cordula Petersen.
The department treats such malignant diseases as eye, brain tumors, brain metastases, head and neck tumors, malignant lymphomas, malignancies of the bronchi, prostate, testicles, breast, uterus and cervix, vagina and vulva, bladder, esophagus, rectum, etc. In addition, with appropriate indications, radiation therapy may also be an option for the treatment of stomach, bone and soft tissue cancers, bone and soft tissue metastases, as well as malignant skin diseases.
Irradiation may also be indicated in case of such pathologies as osteoarthritis, frozen shoulder, heel spur, achillodynia, plantar fasciitis, heterotopic ossification, Dupuytren's contracture, endocrine ophthalmopathy, meningioma, acoustic neuroma, chordoma, glomangioma, etc.
All treatment regimens are implemented in close collaboration with oncologists. In addition, each patient receives a plan of the most effective therapy developed as part of an interdisciplinary tumor board. All treatments are based on current recommendations of the professional societies and the German Cancer Society.
The department's medical services include:
3D conformal radiation therapy
Intensity-modulated radiation therapy and volumetric modulated arc therapy IMRT / VMAT
Intensity-modulated tomotherapy
Imaging radiotherapy (imaging-guided radiation therapy IGRT)
Cranial stereotaxy (stereotactic radiosurgery SRS)
Extracranial stereotaxy (stereotactic body radiation therapy SBRT)
Deep inspiration breath hold
Brachytherapy
Interstitial brachytherapy
Installation of micro sources of radiation
Intraoperative breast irradiation (intraoperative radiation therapy IORT)
Whole body irradiation
Combination chemoradiotherapy
And other options of radiotherapy and radiation oncology
The diagnostic and therapeutic spectrum of the department includes the following diseases:
Malignancies

Eye tumors
Brain tumors
Brain metastases
Head and neck tumors
Malignant lymphomas
Bronchial cancer
Prostate cancer
Testicular cancer
Breast cancer
Uterine and cervical cancer
Vaginal and vulvar cancer
Bladder cancer
Esophageal cancer
Rectal cancer
Pancreatic cancer
Stomach cancer
Bone and soft tissue tumors
Bone and soft tissue metastases
Malignant skin diseases

Benign diseases

Arthrosis
Shoulder girdle periarthritis
Heel spur
Achillodynia
Plantar fasciitis
Heterotopic ossification
Dupuytren's contracture
Endocrine ophthalmopathy
Meningioma
Acoustic neuroma
Chordoma
Glomangioma

And other diseases
Curriculum vitae
Education and Professional Background
1988 - 1994 Study of Medicine, University of Hamburg.
1996 - 2006 Medical Specialist in Radiotherapy and Radiation Oncology, University Hospital Dresden; Venia legendi.
2006 - 2010 Physician, Department of Radiotherapy and Radiation Oncology, Radiologische Allianz Hamburg.
Since 01.2010 Head of the Department of Radiotherapy and Radiation Oncology at the University Hospital Hamburg-Eppendorf; Full Professor at the University Hospital Hamburg-Eppendorf.
Photo of the doctor: (c) Universitätsklinikum Hamburg-Eppendorf (UKE)
Department of Radiotherapy and Radiation Oncology.
University Hospital Hamburg-Eppendorf:

Request more information now.
We will be happy to answer all your questions.
---
Certificates