Hysteroscopy In Intrauterine adhesions (Ashermans syndrome) (program ID:

102207

)
University Hospital Heidelberg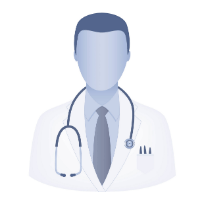 Head Physician
Prof. Dr. med.
Markus Wallwiener
Specialized in: obstetrics, adult and pediatric gynecology
Department of Obstetrics, Adult and Pediatric Gynecology
The program includes:
Initial presentation in the clinic
clinical history taking
review of medical records
physical examination
laboratory tests:

complete blood count
biochemical analysis of blood
inflammation indicators
indicators blood coagulation

pelvic ultrasound
gynecological examination
transvaginal ultrasound
colposcopy
hysteroroscopy
scraping with subsequent analysis
nursing services
services of all leading experts
explanation of individual treatment plan
Required documents:
Medical records
Pelvic ultrasoud (if available)
Pelvic MRI/CT scan (if available)
Service
Price:
Type of program :
Expected duration of the program:
You may also book:

Price:
About the department
According to the Focus magazine, the Department of Obstetrics, Adult and Pediatric Gynecology at the University Hospital Heidelberg ranks among the top departments in Germany specializing in obstetrics and breast cancer treatment!
The department offers the full range of diagnostics and treatment of diseases of the female genital organs, as well as provides first-class obstetric services, prenatal diagnostics and comprehensive management of pregnancy, including high-risk pregnancy.
The department is headed by Prof. Dr. med. Markus Wallwiener. The specialist has been working for the benefit of his patients with gynecologic diseases for more than 16 years and provides high-quality obstetric services. He has exceptional professional skills in the fields of surgery (MIC III certified in minimally invasive surgery) and systemic treatment of female genital cancer. Dr. Wallwiener has published more than 230 scientific publications in various areas of gynecology and obstetrics, and is also happy to share his knowledge at scientific conferences.
As part of the National Cancer Center (NCT), the department ensures an individualized, interdisciplinary treatment of female oncopathology. The department offers all advanced conservative and surgical treatment methods that guarantee the optimal result of therapy. In addition, the gynecologists of the department have extensive experience in the treatment of common gynecological diseases, for example, urinary tract infections, urinary incontinence, and inflammatory processes in the female genital organs. All the therapeutic measures carried out by the doctors of the department meet the highest international standards.
In the field of obstetrics, there is offered prenatal diagnostics, care and counseling of expectant mothers during pregnancy, delivery and postnatal care for both mother and child. A specialized medical team, consisting of obstetricians, an anesthesiologist, pediatricians and nursing staff, works 24 hours a day to make sure that the childbirth is painless and as safe as possible. The doctors have four modern, spacious delivery rooms, equipped with everything necessary for childbirth, for example, special chairs for childbirth, baths for water childbirth.
The main clinical focuses of the department include:
Diagnostics and treatment of cancers of the female genital organs

Cervical cancer
Uterine cancer
Endometrial cancer
Ovarian cancer
Cancer of the vagina and external genitals
Precancerous conditions (dysplasia)
Special forms of oncopathology (for example, trophoblastic diseases, germinal tumors)

Organ-preservation surgery
Laparoscopic tumor removal methods
Minimally invasive interventions
Intra- and postoperative radiotherapy (in collaboration with the Department of Radiation Oncology)
Drug therapy (chemotherapy, hormone therapy, antibody therapy, modern targeted therapy for tumors)
Clinical trials

Diagnostics and treatment of breast diseases, in particular, breast cancer

Diagnostics and treatment of uterine fibroids

Conservative drug therapy

Hormone therapy
Prescription of drugs
Naturopathy methods

Surgical treatment

Hysteroscopic removal of uterine fibroids
Laparoscopic removal of uterine fibroids
Removal of the uterus (hysterectomy)

Interventional radiation therapy

Uterine artery embolization
HIFU therapy

General gynecology

Aesthetic interventions

Labia reduction
Hymen restoration
Pelvic floor reconstruction
Vaginal plastic surgery

Outpatient interventions

Laser surgery
Cervical conization
Tissue sampling (biopsy)

Diagnostics and treatment of dysplasia
Endoscopic interventions
Urogynecology

Pelvic organ prolapse
Urinary incontinence

Pediatric gynecology

Genital inflammation
Disorders of sexual development
Tumors
Malformations of the genital organs in girls
Hermaphroditism
Genital trauma
Help in case of sexual abuse
Contraception counseling

Emergency gynecological medical care

Prenatal medicine and ultrasound diagnostics

Ultrasound screening
Measurement of the thickness of the collar space using fetal echocardiography
Screening to detect preeclampsia
Target diagnostics to identify fetal malformations
Doppler scan
Echocardiography of the fetus in the 1st and 2nd trimester
Invasive diagnostics and therapy, non-invasive prenatal testing

Childbirth and postpartum care both for mother and baby

Courses for expectant mothers (for example, preparation for childbirth, preparation for infant care, etc.)

Other medical services
Curriculum vitae
Higher Education and Postgraduate Training
Human medicine studies at the University of Tuebingen.
Master of Health Business Administration (MHBA), Friedrich Alexander University of Erlangen-Nuremberg.
Board certification in Gynecologic Oncology (2014 - 2016).
Positions
Assistant Physician, Department of Obstetrics, Adult and Pediatric Gynecology at the University Hospital Heidelberg.
Managing Senior Physician, Department of Obstetrics, Adult and Pediatric Gynecology at the University Hospital Heidelberg.
Since 2008 Deputy Head Physician, Department of Obstetrics, Adult and Pediatric Gynecology at the University Hospital Heidelberg.
Acting Head Physician, Department of Obstetrics, Adult and Pediatric Gynecology at the University Hospital Heidelberg.
Clinical Focuses
Treatment of oncological diseases of the female reproductive system.
Special obstetrics and perinatal medicine.
Endoscopy in gynecology.
Surgical treatment of breast diseases.
Surgical treatment of gynecologic cancers.
Systemic therapy for gynecologic cancer.
Endometriosis treatment.
Activities in Professional Societies
2011 - 2016 Chairman, European Society for Gynecological Endoscopy (ESGE).
2018 Secretary, Working Group on Gynecological Oncology (AGO).
Since 2020 Chairman of the Committee for Digital Patient-Centered Care, German Society for Senology (DGS).
Since 2021 Chairman of the Digital Medicine Committee, German Society of Gynecology and Obstetrics (DGGG).
Photo: (с) depositphotos
Sources:
Universitätsklinikum Heidelberg
---
About hospital
Accommodation in hospital
Intrauterine adhesions (Asherman syndrome)
Program [Description]
Hysteroscopy In Intrauterine adhesions (Ashermans syndrome)
Hospital: University Hospital Heidelberg
Type:
Duration:
Price:
date_range
There are 95 intrauterine adhesions (asherman syndrome) treatment hospitals on Booking Health website
Show all clinics
Certificates