Department of Pediatric Surgery (

274445

)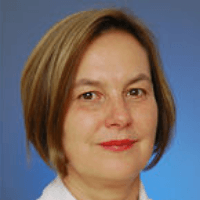 Prof. Dr. med.
Felicitas Eckoldt
Specialized in: pediatric surgery
About the Department of Pediatric Surgery at University Hospital Jena
The Department of Pediatric Surgery at the University Hospital Jena offers the full range of services in this medical fields. The department specializes in the treatment of various congenital malformations, as well as acute and chronic acquired diseases. Also, the department carries out conservative and surgical treatment of injuries (bone fractures, burns, wounds of any severity). The department's specialists make every effort to ensure quick recovery of patients in a friendly atmosphere. The department is headed by Prof. Dr. med. Felicitas Eckoldt.
Thanks to the exceptional treatment quality, the department owns the most prestigious certificate, which is awarded to the German Children's Hospitals – the quality mark "Excellent. For Children" ("Ausgezeichnet FÜR KINDER")!
The department's doctors have unique qualifications and rich experience in the treatment of congenital malformations (for example, esophageal, duodenal atresia, gastroschisis, omphalocele, bladder exstrophy, pulmonary sequestration, congenital cystic adenomatoid malformation, urethral valves, ureteral stenosis, etc.), acute and chronic acquired diseases (such as appendicitis, inflammation of Meckel's diverticulum, inflammatory bowel diseases), injuries (fractures, burns, wounds). In addition, there is provided outpatient counselling for young patients with impaired function of the kidneys and urinary tract from the renal pelvis to the urethra.
In particularly complex clinical cases, the experts from related disciplines are involved, for example, the doctors from the Department of General, Abdominal and Vascular Surgery, Department of Oral and Maxillofacial Surgery, Department of Neurosurgery, Department of Traumatology, Hand Surgery and Reconstructive Surgery, etc. Thus, each young patient receives a comprehensive treatment, which meets the highest international medical standards.
The main department's focuses include:
Hernia repair
Diagnostics and treatment of benign changes in the blood/lymphatic vessels
Undescended testicle surgical correction
Foreskin correction
Diagnostics and treatment of appendicitis
Diagnostics and treatment of abdominal and pelvic pains
Correction of urinary tract malformations
Diagnostics and treatment of inflammation of the mucous membrane of the stomach or intestines
Correction of the cleft lip and palate
Urinary tract obstruction treatment
Correction of congenital malformations of the upper gastrointestinal tract, including the stomach
Correction of congenital muscle or bone malformations of the head, face, spine or thorax
Correction of congenital malformations of the urinary tract/bladder
Treatment of all types of injuries in children
Other medical services
Photo of the doctor: (c) Universitätsklinikum Jena
Department of Pediatric Surgery.
University Hospital Jena:

Request more information now.
We will be happy to answer all your questions.
---
Certificates