Right heart catheterization for diagnosis of pulmonary hypertension (program ID:

273066

)
University Hospital Jena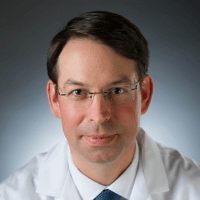 Head Physician
Prof. Dr. med.
Paul Christian Schulze
Specialized in: cardiology, angiology, pulmonology, intensive care
Department of Cardiology, Angiology, Pulmonology and Intensive Care
The program includes:
Initial presentation in the clinic
clinical history taking
physical examination
cardiac examination
laboratory tests:

complete blood count
biochemical analysis of blood
TSH-basal, fT3, fT4
indicators of inflammation
indicators blood coagulation

chest x-ray examination
measurement of arterial blood pressure
electrocardiogram (ECG)
high-resolution computed tomography (HR-CT)
pulmonary function test
holter monitoring (24h)
preoperative care
right heart catheterization
symptomatic treatment
control examinations
cost of essential medicines and materials
nursing services
full hospital accommodation
explanation of future recommendations
Required documents:
Medical records
Chest X-ray (if available)
ECG, EchoCG (if available)
Service
Price:
Type of program :
Expected duration of the program:
You may also book:

Price:
About the department
According to the Focus magazine, the Department of Cardiology, Angiology, Pulmonology and Intensive Care at the University Hospital Jena ranks among the top German medical facilities of this kind!
The department offers the full range of diagnostic and therapeutic services in these fields. The main areas of specialization include interventional cardiac catheterization, including stent implantation, treatment of myocardial infarction, structural heart diseases, interventional therapy of heart valve (for example, TAVI and MitraClip techniques), electrophysiological examinations, ablation procedures, implantation of pacemakers and defibrillators, as well as diagnostic and interventional angiology, highly specialized treatment of lung diseases. The emergency cardiac care is provided in the department around the clock. The department operates in accordance with the very latest medical standards and has DIN EN ISO 9001 certification. The Chief Physician of the department is Prof. Dr. med. Paul Christian Schulze.
The department annually diagnoses and treats more than 6,000 inpatients and more than 30,000 outpatients, therefore it has earned the reputation as one of the largest centers for the treatment of heart and lung diseases in Germany. The department has 125 beds for inpatient treatment and 23 beds in the intensive care unit, 12 of which are equipped with a heart-lung machine. In addition, the specialists of the intensive care unit have long experience in the application of mechanical cardiac support systems. Also, the department operates four modern Cardiac Catheterization Laboratories, one of which was developed as a hybrid laboratory, and another one is equipped with all the technologies for electrophysiological examinations and ablation. Within the Cardiac Catheterization Laboratories, the entire spectrum of invasive cardiological services is carried out. It ranges from the diagnostics of right and left heart, balloon dilatation, stent implantation, transcathether aortic valve implantation (TAVI) to the implantation of pacemakers, defibrillators, electrophysiological examinations and cryoablation.
In the field of pulmonology, the main focus is on the diagnostics and treatment of diseases of the lungs and pleura, obstructive diseases (asthma, chronic obstructive bronchitis), inflammatory, autoimmune and interstitial lung diseases (pulmonary fibrosis of various etiologies) and lung cancer. The patients with advanced stages of lung diseases are offered the treatment using non-invasive ventilation.
The department's angiologists provide a comprehensive and effective treatment of atherosclerosis of the pelvic vessels, lower and upper limbs, neck. Thanks to the special progressive diagnostic techniques, the specialists can identify vascular pathologies at the initial stages. Also, the department's tasks are the treatment of deep vein thrombosis and more rare pathologies, such as Raynaud syndrome, inflammatory lesions of blood vessels, etc. The state-of-art functional laboratory has special equipment for capillary microscopy, which allows for the most accurate diagnostics of pathological changes even in the smallest vessels (microcirculatory bloodstream). In addition, the diagnostic options cover duplex ultrasonography, stress-rest Doppler assessment of blood flow, etc.
The department's intensive care is designed for the provision of care for patients with life-threatening cardiac diseases, for example, cardiogenic shock, decompensated heart failure and severe types of arrhythmia. It also provides medical care for patients with respiratory failure, septic shock, acute kidney failure, gastrointestinal hemorrhage, acute liver failure, conditions after cardiopulmonary resuscitation and complications in oncological, rheumatic and endocrine diseases. The intensive care unit offers all modern procedures, such as prolonged mechanical ventilation, circulatory support systems, renal replacement therapy, microcatheters, and monitoring systems.
The main clinical focuses of the department include:
Functional heart diagnostics

Electrocardiography (including the transthoracic, transesophageal one)
Ultrasound examinations
Cardiac CT
Cardiac MRI

Diagnostics and treatment of all types of heart failure
Invasive heart diagnostics and coronary interventions (percutaneous coronary interventions/percutaneous transluminal coronary angioplasty)
Diagnostics and treatment of structural heart diseases, valvular diseases

Percutaneous aortic valve replacement using catheter techniques (transcatheter aortic valve implantation (TAVI))
Percutaneous pulmonary valve replacement using catheter techniques
Percutaneous mitral valve repair (Mitraclip)
Balloon valvuloplasty

Diagnostics and treatment of heart rhythm disorders (arrhythmias)

Catheter ablation
Pacemaker implantation
Defibrillator implantation

Diagnostics and treatment of vascular diseases (angiology)

Drug therapy
Percutaneous transluminal angioplasty
Stent implantation
Invasive treatment of vascular ruptures and aneurysms using stents and coiling

Pulmonary function tests

Spirometry
Ergospirometry
Rhinomanometry
Body plethysmography
Peak flowmetry
Pulse oximetry
Blood gas test

Intensive care

Prolonged mechanical ventilation
Circulatory support systems
Renal replacement therapy
Monitoring systems

Other medical services
Curriculum vitae
Education
1991 - 1998 Study of Medicine, University of Leipzig, Germany.
1996 Exchange Medical Student, Baylor College of Medicine, Houston, Texas.
1997 - 1998 Subinternship at the University of Buenos Aires, Argentina (Surgery), Yale School of Medicine (Department of Neurology and Gastroenterology), New Haven, CT, and Cornell University School of Medicine (Gynecology), New York, NY.
1994 - 1999 Research Fellow, Department of Neuropathology, University of Leipzig, Germany. Thesis subject: "Laser-induced Tissue Alterations in the Human Brain"; May 1999.
Professional Career
1998 - 2001 Resident in Internal Medicine/Cardiology, University of Leipzig.
2005 - 2007 Resident in Internal Medicine, Boston University Medical Center.
2007 - 2009 Clinical Fellow in Cardiovascular Medicine, New York-Presbyterian Hospital/Columbia University Medical Center.
2012 - 2014 Director, Geier Clinical Research Center, Center of Advanced Cardiac Care, New York-Presbyterian Hospital/Columbia University Medical Center.
2012 - 2014 Director of the Research Group, Center of Advanced Cardiac Care, New York-Presbyterian Hospital/Columbia University Medical Center.
Since 2015 Chief Physician of the Department of Cardiology, Angiology, Pulmonology and Intensive Care, University Hospital Jena.
Photo of the doctor: (c) Universitätsklinikum Jena
---
About hospital
Accommodation in hospital
Pulmonary hypertension with acute heart failure
Program [Description]
Right heart catheterization for diagnosis of pulmonary hypertension
Hospital: University Hospital Jena
Type:
Duration:
Price:
date_range
There are 92 pulmonary hypertension with acute heart failure treatment hospitals on Booking Health website
Show all clinics
Certificates