Splenectomy in spherocytosis (program ID:

273603

)
University Hospital Jena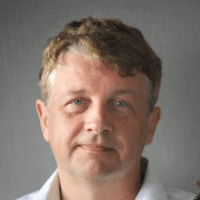 Head Physician
Prof. Dr. med.
Utz Settmacher
Specialized in: general, abdominal and vascular surgery
Department of General, Abdominal and Vascular Surgery
The program includes:
Initial presentation in the clinic
clinical history taking
physical examination
review of medical records
laboratory tests:

complete blood count
general urine analysis
biochemical analysis of blood
TSH-basal, fT3, fT4
indicators of inflammation (CRP, ESR)
indicators blood coagulation

abdominal ultrasound
CT/MRI abdomen
preoperative care
Splenectomy
symptomatic treatment
control examinations
the cost of essential medicines and materials
nursing services
nutrition recommendations
full hospital accommodation
explanation of future recommendations
Required documents:
Medical records
Complete blood count (if available)
Service
Price:
Type of program :
Expected duration of the program:
You may also book:

Price:
About the department
According to the Focus magazine, the Department of General, Abdominal and Vascular Surgery at the University Hospital Jena ranks among the top German medical facilities specializing in the treatment of bowel cancer!
The department offers the full range of surgical treatment of diseases of the abdominal organs and blood vessels, including the transplantation of abdominal organs. The sparing minimally invasive surgical techniques are widely used in the clinical practice, which allow to provide treatment in simple and complex clinical cases by making small incisions and using special tiny surgical instruments. The exceptional experience and profound knowledge of the department's doctors are also an integral part of the high treatment success rates. The department is headed by Prof. Dr. med. Utz Settmacher.
The department's special focus is the treatment of abdominal cancers. To provide modern, comprehensive therapy, the department maintains close cooperation with the specialists from related fields (gastroenterologists, oncologists, radiation therapists, radiologists, etc.). The department regularly holds interdisciplinary tumor boards, during which each clinical case is considered in detail and the patient receives an optimal treatment strategy. In certain cases, the treatment may be carried out as part of clinical trials. The department's specialists have gained an excellent reputation in the treatment of intestinal, liver and other abdominal cancers (certification of the German Cancer Society).
Another department's priority is the treatment of vascular diseases. To treat such pathologies, the doctors have in their arsenal all modern methods of open and endovascular surgery. The department works closely with its partners in the field of angiology, radiology, nephrology and neurology within the Center for Vascular Diseases.
In addition, the department's surgeons specialize in isolated, combined (for example, simultaneous kidney-pancreas transplantation), as well as multivisceral transplantations.
The department's clinical focuses include:
General surgery

Hernia repair and surgery to treat anterior abdominal wall injuries (umbilical, inguinal, incisional hernia)
Emergency treatment of hemorrhage and perforation

Abdominal surgery

Stomach cancer treatment
Bowel cancer treatment
Liver cancer treatment
Treatment of liver cancer metastases
Cecal cancer surgery
Colon cancer treatment

Vascular surgery

Open interventions
Endovascular procedures

Transplantation surgery

Isolated transplantations
Combined transplantations
Multivisceral transplantations

Hepato-pancreato-biliary surgery
Colorectal surgery
Bariatric surgery (surgical treatment of obesity)
Other medical services
Photo of the doctor: (c) Universitätsklinikum Jena
---
About hospital
Accommodation in hospital
Spherocytosis
Program [Description]
Splenectomy in spherocytosis
Hospital: University Hospital Jena
Type:
Duration:
Price:
date_range
There are 97 spherocytosis treatment hospitals on Booking Health website
Show all clinics
Certificates