University Hospital Oldenburg
Department of Pediatric Psychiatry, Psychosomatics and Psychotherapy (

364575

)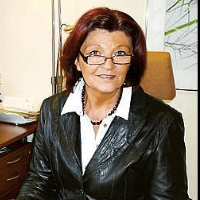 Dr. med.
Agneta Paul
Specialized in: pediatric psychiatry, psychosomatics, psychotherapy
About the Department of Pediatric Psychiatry, Psychosomatics and Psychotherapy at University Hospital Oldenburg
The Department of Pediatric Psychiatry, Psychosomatics and Psychotherapy at the University Hospital Oldenburg offers the full range of services in these medical fields. The specialists of the department work with children aged 4 to 18 years. The treatment is based on a multidisciplinary approach and required attention to the individual needs of children, adolescents and their parents. The department is equipped with 32 beds for inpatient treatment. The department is headed by Dr. med. Agneta Paul.
The first stage of treatment is comprehensive diagnostics, which covers general medical examination, neurological examinations, a number of psychopathological anamnesis, EEG, ECG, laboratory studies, etc. Then follows the psychological diagnosis, the purpose of which is to identify the intellectual abilities of the child, evaluate his/her development. To obtain a complete clinical picture, projective methods of personality research, behavioral diagnosis, personality test and other studies are also used.
Each child will have an individual treatment plan. A large number of professionals works with a child that includes: doctors, psychologists, educators, specially trained nursing staff, therapists of various profiles, etc. Involving parents, as well as school and kindergarten workers in therapeutic processes, ensures rapid reintegration of the child or adolescent back into the psychosocial environment.
The department specializes in the treatment of the following clinical cases in children and adolescents:
Emotional disorders accompanied by mental and physical disorders
Anxiety disorders
Depression
Somatoform and dissociative disorders
Mental disorders after physical, sexual and psychological abuse
Attention deficit and hyperactivity disorder
Hyperkinetic disorders with all the consequences
Violations of social behavior
Serious developmental disorders (autism)
Eating disorders
Obsessive-compulsive disorder
Psychosomatic diseases
Psychosis
Mental disorders with epileptic seizures
Adaptive disorders and stress disorders
Combined developmental disorders
And many other cases
The therapeutic options of the department include:
Music therapy
Medical pedagogy
Psychomotorics
Ergotherapy
Art therapy
Hippotherapy (therapeutic horse riding)
Motor therapy (aikido, swimming, etc.)
Sociotherapy
Environmental therapy
Adequate care and training
Other treatment methods
Photo of the doctor: (c) Klinikum Oldenburg AöR
Department of Pediatric Psychiatry, Psychosomatics and Psychotherapy.
University Hospital Oldenburg:

Request more information now.
We will be happy to answer all your questions.
---