University Hospital Oldenburg
Department of Pediatric Surgery (

364576

)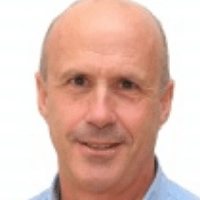 Dr. med.
Jose Morcate
Specialized in: pediatric surgery
About the Department of Pediatric Surgery at University Hospital Oldenburg
The Department of Pediatric Surgery at the University Hospital Oldenburg offers the full range of services in this focus. The department has been operating since May 1998, and therefore has many years of experience and is proud of the successful treatment results. The department treats children of any age, ranging from premature babies weighing 500 grams, young children and to adolescents. The surgical treatment is provided in modern operating rooms equipped with all the necessary medical technologies. The department is headed by Dr. med. Jose Morcate.
The main goal of the department is to provide optimal medical care and restore the child's health. Much attention is paid to interdisciplinary cooperation with other departments of the hospital, for example, with the Departments of Pediatric Oncology, Neonatology, Pediatric Gastroenterology, Pulmonology, Cardiology, etc. Many surgical interventions are performed using a minimally invasive method ("keyhole surgery"), which facilitates rapid recovery and minimal pain.
Of particular interest is the treatment of oncological diseases, in particular, tumors of the liver, kidneys, adrenal glands, sympathetic trunk, lymph nodes, muscles, as well as the removal lung and liver metastases. Each clinical case is discussed at an interdisciplinary consultation with specialists from the Department of Pediatric Oncology and Hematology, after which an individual treatment plan is developed.
The department's range of medical services includes:
Surgical treatment of congenital head and neck malformations (for example, lateral and medial cysts, neck fistulas)
Lymph node removal for diagnostic purposes
Surgical treatment of skin diseases, for example, removal of skin neoplasms, dermoid cysts, birthmarks, etc.
Treatment of hemangiomas (drug therapy, laser therapy and cryotherapy)
Closure of congenital defects of the abdominal wall (gastroschisis and omphalocele)
Surgical treatment of all pathological changes in the chest and lungs, as well as the treatment of congenital malformations, inflammatory and malignant diseases of these organs
Surgical treatment of gastrointestinal diseases (for example, congenital malformations, such as esophageal and anal atresia, small bowel anomalies, pyloric hypertrophy or innervation disorders, such as Hirschsprung's disease)
Surgical treatment of acquired diseases (for example, appendicitis, gastroesophageal reflux disease, gallbladder inflammation, gallstones)
Surgical treatment of urethral malformations in boys (hypospadias), congenital and acquired diseases of the internal reproductive organs (testicles and ovaries)
Cancer surgery
Neonatal surgery: treatment of inguinal hernia, umbilical hernia, undescended testicle, phimosis, etc.
Primary trauma care (in cooperation with the Department of Traumatology)
24-hour emergency care
Other medical services
Photo of the doctor: (c) Klinikum Oldenburg AöR
Department of Pediatric Surgery.
University Hospital Oldenburg:

Request more information now.
We will be happy to answer all your questions.
---