University Hospital Oldenburg
Department of Neuropediatrics and Congenital Metabolic Disorders (

364578

)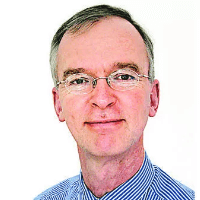 Prof. Dr. med.
Christoph Korenke
Specialized in: neuropediatrics, congenital metabolic disorders
About the Department of Neuropediatrics and Congenital Metabolic Disorders at University Hospital Oldenburg
The Department of Neuropediatrics and Congenital Metabolic Disorders at the University Hospital Oldenburg offers the full range of services in these medical fields. The department specializes in the diagnostics and treatment of all forms of diseases of the nervous system, as well as congenital metabolic disorders. The department treats more than 1,000 inpatients and 2,800 outpatients every year. The therapeutic services meet the stringent requirements of professional societies. The department is headed by Prof. Dr. med. Christoph Korenke.
The department offers a variety of effective diagnostic tests, which allow for the most accurate detection of abnormalities in the work of the nervous system. Electroencephalography (EEG) is one of the most important diagnostic methods in the field of pediatric neurology. This test is prescribed to almost all patients of the department. With the help of this painless, non-invasive method, the doctors can record the bioelectric activities of the brain. EEG also serves for recording other parameters, such as cardiac activity, breathing or oxygen saturation. The department carries out more than 3,000 EEG procedures every year.
If the specialists of the department suspect diseases of the nerve endings, they conduct the registration of the evoked potentials, which aims to evaluate the electrical activity of the brain arising in response to the action of any stimulus (sound, visual, sensory). In addition, when suspecting the diseases of the motor and sensory nerve fibers, the doctors test nerve conduction. Sonography or biopsy of the muscle tissue can also be used to diagnose muscular diseases.
The department provides the diagnostics and treatment of the following diseases:
Brain diseases (for example, epilepsy)
Headache and migraines
All forms of impaired mental development
Residual syndromes (for example, infantile cerebral palsy)
Inflammatory and neurodegenerative diseases of the brain
Congenital malformations of the brain and genetically determined developmental delays
Traumatic brain injuries
Tumors of the brain, diseases of the muscles and peripheral nervous system
Congenital metabolic disorders
Other diseases
Photo of the doctor: (c) Klinikum Oldenburg AöR
Department of Neuropediatrics and Congenital Metabolic Disorders.
University Hospital Oldenburg:

Request more information now.
We will be happy to answer all your questions.
---