University Hospital Oldenburg
Department of Pediatric Pulmonology, Allergology, Neonatology, Intensive Care and Pediatric Cardiology (

364579

)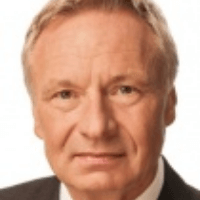 Prof. Dr. med.
Jürgen Seidenberg
Specialized in: pediatric pulmonology, allergology, neonatology, intensive care, pediatric cardiology
About the Department of Pediatric Pulmonology, Allergology, Neonatology, Intensive Care and Pediatric Cardiology at University Hospital Oldenburg
The Department of Pediatric Pulmonology, Allergology, Neonatology, Intensive Care and Pediatric Cardiology at the University Hospital Oldenburg offers the full range of services in these medical fields. The department has state-of-the-art equipment, innovative treatment methods and highly qualified medical team, which makes every effort to provide top-class medical care for newborns, young children and adolescents.
The Chief Physician of the department is Prof. Dr. med. Jürgen Seidenberg. According to the Focus magazine, the expert ranks among the top German doctors specializing in the treatment of allergic diseases, bronchial asthma and neurodermatitis!
The department's allergists provide the accurate diagnostics and effective treatment of all types of allergic diseases. The most common are hay fever (allergic rhinoconjunctivitis), atopic dermatitis, allergic bronchial asthma, severe allergic reactions (up to anaphylactic shock), acute and chronic urticaria. Allergic diseases can occur in early childhood, but more often they occur in older children and adolescents.
The range of diagnostic and therapeutic services of the department in allergology includes:
Allergologic tests
Priсk tests
Patch tests
Nasal provocation tests
IgE blood test
Provocative food tests
Reintroduction of certain foods into the diet for suspected food allergy or after an elimination diet
Hyposensitization
Treatment of allergic reactions of any severity
Training of patients and their relatives to provide medical care in case of anaphylactic shock
Treatment of neurodermatitis of any severity
Other diagnostic and treatment methods
Among the most important department's focuses is also pediatric cardiology. In this field, it offers the diagnostics and treatment of a wide range of heart diseases in infants, young children, adolescents, as well as the detection and treatment of heart pathologies at the stage of intrauterine development. The department's pediatric cardiologists mostly have to deal with congenital and acquired heart defects, heart arrhythmias, high blood pressure, pulmonary hypertension and infectious heart diseases.
In most cases, congenital heart defects are treated using catheter techniques. Bradycardia or cardiac arrhythmias are treated using pacemaker implantation.
The department offers the following examinations for the diagnostics of heart diseases:
ECG (including transesophageal), long-term ECG, stress ECG (treadmill and bicycle ergometer exercise), implantation of event recorder
Spiroergometry
Color Doppler echocardiography
Cardiac catheterization (in diagnostic and therapeutic purposes)
Magnetic resonance imaging (imaging, functional examination of the heart and large vessels)
In addition, the department specializes in neonatology and intensive care. The experts in neonatology provide comprehensive medical care for premature babies and newborns. The department has the special Neonatal Intensive Care Unit, which is in close proximity to the Department of Gynecology. In addition, the department has an interdisciplinary Intensive Care Unit for Children and Adolescents. It offers such methods of modern intensive care as differentiated respiratory therapy, therapy for the restoration of normal blood circulation, ultramodern monitoring systems, etc. The Intensive Care Unit provides medical care not only for children after surgical interventions, but also for patients after accidents, serious infections, metabolic diseases, hematological and oncological diseases (in close cooperation with doctors of the related disciplines).
The special focus of clinical practice is pediatric pulmonology, which deals with the diagnostics and treatment of all acute and chronic diseases of the respiratory tract and lungs in children.
The department offers the wide range of diagnostic services, which includes spirometry, body plethysmography, bronchoscopy, pulmonary function tests in infants, measurement of diffusing capacity of the lungs, provocative stress tests (on a treadmill), methacholine challenge test, sweat test to exclude cystic fibrosis and many other examinations.
The range of medical services of the department in pediatric pulmonology includes the diagnostics and treatment of the following diseases:
Bronchial asthma
Spastic and obstructive bronchitis
Chronic cough
Pronounced respiratory murmurs in infants
Pneumonia (lung inflammation)
Pleurisy
Foreign bodies in the airway
Cystic fibrosis
Bronchopulmonary dysplasia (in premature infants)
Congenital malformations of the lungs
Interstitial lung diseases (pulmonary diseases)
Pulmonary hypertension (in collaboration with pediatric cardiologists)
Tuberculosis
Sleep-related breathing disorders (for example, sleep apnea syndrome)
Other pulmonary diseases in children
Photo of the doctor: (c) Klinikum Oldenburg AöR
Department of Pediatric Pulmonology, Allergology, Neonatology, Intensive Care and Pediatric Cardiology.
University Hospital Oldenburg:

Request more information now.
We will be happy to answer all your questions.
---