University Hospital Oldenburg
Department of Adult and Pediatric Urology (

364655

)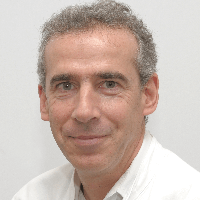 Prof. Dr. med.
Friedhelm Wawroschek
Specialized in: adult and pediatric urology
About the Department of Adult and Pediatric Urology at University Hospital Oldenburg
The Department of Adult and Pediatric Urology at the University Hospital Oldenburg offers the full range of services in this medical field. The therapeutic options of the department include all the surgical, endoscopic and conservative methods for treating urologic diseases in adults and children. The department has 53 beds and 10 separate places for children. About 3,000 surgical procedures are performed annually in 3 modern operating rooms of the department.
The department is headed by Prof. Dr. med. Friedhelm Wawroschek. According to the Focus magazine, the specialist ranks among the top German doctors!
The department has an in-house X-ray room equipped with two digital X-ray units, a modern device for kidney stones fragmentation, a video system for urodynamic testing and many other ultrasound devices. In addition, the department offers the treatment using the cutting-edge lasers (holmium laser and Greenlight laser) and a large number of endoscopic examinations.
After a differential urological diagnostics, the doctor chooses the best suitable method of treatment or a combination of several therapy options. Consequently, each patient receives an individual treatment plan, which will be the most effective in his specific clinical situation.
The department offers rich experience and expertise in the treatment of urinary incontinence in men, women and children. The spectrum of therapeutic measures varies from psychotherapeutic care, drug treatment, electrostimulation therapy, physiotherapy up to various urologic surgical procedures. One of the most common surgical methods for treating urinary incontinence in women is a sling procedure (TVT). In addition, there are various surgical techniques that can be used to solve individual patient problems, for example, artificial sphincter implantation or special surgical interventions to correct developmental malformations in children.
Minor surgical procedures and diagnostic procedures (under local or general anesthesia) can often be performed on an outpatient basis. Most of the interventions on the male genitalia and surgery to replace the ureteral stent are also outpatient. When prescribing an outpatient surgical procedure, a doctor necessary takes into account a diagnosis, a general health condition of the patient, the age of the patient, the possibilities for care at home and social integration. Moreover, the department offers outpatient diagnostics, which includes cystoscopy in adults and children, special radiographic examination of the urinary tract, biopsy with the further histologic study (also under anesthesia) and other services.
The department offers outpatient surgeries to treat the following pathologies:
Foreskin narrowing (phimosis)
Undescended testicle (cryptorchidism)
Inguinal hernia and hydrocele in children
Varicocele
Men's sterilization
Removal of small tumors in the bladder (transurethral resection)
Urethral stenosis a (urethral stricture)
Kidney stone disease
Other diseases
It is worth noting that the department offers excellent options for the diagnostics and treatment of all urologic diseases in children. The surgical spectrum of pediatric urology includes all operations for the treatment of malformations and diseases of male reproductive organs, such as phimosis, urethral malformation (hypospadias), undescended testicles, hydrocele and many other pathologies. The department has at its command a wide selection of surgical and conservative methods for treating developmental anomalies, tumors, kidney and urinary tract diseases, urinary incontinence in children.
The department's spectrum of medical services includes:
Open surgical procedures

Surgical procedures on the kidneys, pelvic ureter (for example, for the treatment of injuries after accidents, correction of malformations, removal of stones or cancer treatment)
Bladder surgery (for example, for the correction of malformations, treatment of certain types of bladder cancer, total bladder removal with all forms of urine diversion)
Prostatic surgery (for example, for the treatment of bladder emptying caused by BPH, prostate cancer)
Surgery on the male genitalia (for example, correction of the location of the urethral opening (hypospadias), straightening of the penis, treatment of phimosis, undescended testes, all operations for the treatment of penile cancer)

Endoscopic surgical procedures

Urethral surgery (ureteroscopy)
Bladder surgery (cystoscopy)
Ureteral surgery (ureteroscopy)
Kidney surgery (renoscopy)

Laparoscopic surgery (keyhole surgery)

Pelvic lymph node removal in case of prostate cancer (laparoscopic pelvic lymphadenectomy)
Removal of kidney cysts
Kidney removal, with the exception of kidney cancer (laparoscopic nephrectomy)
Removal of ureteral adhesions in inflammatory diseases of the surrounding tissue (Ormond's disease)
Ureter suturing in case of traumatic injuries
Certain surgical procedures to treat incontinence
Removal of abdominal cryptorchidism (in children)
Surgery on seminal vesicles
Transplantation of the ureter under the skin
Bladder suturing in case of its injuries
Urethrotomy

Transurethral surgical procedures

Transurethral resection of the prostate (TUR)
Holmium laser enucleation of prostatic hyperplasia (HoLEP)
Laser vaporization of the prostate adenoma (Greenlight Laser)

Other medical services
Curriculum vitae of Prof. Dr. med. Friedhelm Wawroschek
1982 - 1989 Study of Medicine at the Rhine-Westphalian Technical University Aachen.
1989 - 1994 Internship in Urology, Department of Urology, Düren Clinic.
1994 - 1995 Internship in Surgery, Department of Surgery, Düren Clinic.
1996 - 2004 Senior Physician in the Department of Urology, Augsburg Clinic.
Since 2004 Head of the Department of Adult and Pediatric Urology, University Hospital Oldenburg.
2004 Doctoral thesis defense, Ludwig MaximilianUniversity of Munich
Since 2009 Head of the Prostate Cancer Center, University Hospital Oldenburg.
Examiner of the Medical Chamber of Lower Saxony for urology, drug therapy for the treatment of tumors and urine cytology.
Author of numerous scientific publications (mainly in the field of prostate cancer).
Reviewer of numerous international journals.
Photo of the doctor: (c) Klinikum Oldenburg AöR
Department of Adult and Pediatric Urology.
University Hospital Oldenburg:

Request more information now.
We will be happy to answer all your questions.
---