University Hospital Oldenburg
Department of Clinical Genetics (

364657

)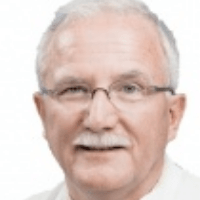 Dr. med.
Peter Steuernage
Specialized in: clinical genetics
About the Department of Clinical Genetics at University Hospital Oldenburg
The Department of Clinical Genetics at the University Hospital Oldenburg offers the full range of services in this area of medicine. Genetic counseling is carried out here on all possible genetic problems of a human. A cytogenetic laboratory is functioning at the department where prenatal and postnatal chromosome analyzes and molecular-cytogenetic studies of all suitable materials are conducted to clarify many issues. The chief physician of the department is Dr. med. Peter Steuernagel.
Great attention is paid to the genetic consultations. Such consultations are carried out for the families who plan on having a baby and worry about the hereditary illnesses or genetic risks. Genetic consultations are offered both for the couples and for one of the partners in the next cases:
One of the parents suffers a hereditary disease or suspects its presence
A baby was already born with the hereditary disease or there is a risk of developing the disease in the future
Presence of hereditary diseases in close relatives and risk of their transfer
Family relationship with a partner
The presence of more than two unexplained miscarriages
Radiation therapy or taking drugs that modify genetic material before and after pregnancy
Questions about prenatal genetic studies
Questions on studies of imminent or already inherited diseases
The couple plans to use artificial insemination
The department offers a wide range of studies that are conducted in the own cytogenetic laboratory of the department. The main ones are:
Prenatal chromosomal tests:

Amniotic fluid
Chorionic vorsin
Cord blood

Chromosomal tests:

Chromosomal blood test
Skin or tendon biopsy
Chromosome analysis of abortion tissue

Molecular-cytogenetic test

Fluorescent in situ hybridization or FISH (combines molecular genetic and cytogenetic methods)
Photo of the doctor: (c) Klinikum Oldenburg AöR
Department of Clinical Genetics.
University Hospital Oldenburg:

Request more information now.
We will be happy to answer all your questions.
---