University Hospital Oldenburg
Department of Ultrasound Diagnostics and Prenatal Therapy (

364658

)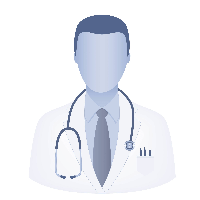 Dr. med.
Gerhard Bender
Specialized in: ultrasound diagnostics, prenatal therapy
About the Department of Ultrasound Diagnostics and Prenatal Therapy at University Hospital Oldenburg
The Department of Ultrasound Diagnostics and Prenatal Therapy at the University Hospital Oldenburg offers the full range of services in these medical fields. The department annually carries out about 8,000 ultrasound examinations and about 1,000 intrauterine diagnostic and therapeutic interventions. The ultrasound manipulations are absolutely safe for the baby and can be performed in all trimesters of pregnancy. The department is headed by Dr. med. Gerhard Bender.
The department specializes in ultrasound examinations of the uterus, ovaries and breast. The department's tasks also include prenatal diagnostics to detect developmental disorders, including the study of the child's heart and blood supply to the uterus, placenta and fetal vessels.
Should a particular fetal disease be suspected, the department performs invasive diagnostic examinations of the fetus, for example, amniocentesis, placental tissue sampling (chorionic biopsy), umbilical cord blood sampling (umbilical cord puncture), and other interventions.
The necessary prenatal treatment can be carried out using conservative drug methods or through invasive procedures. One of these methods is blood transfusion into the umbilical cord (intrauterine transfusion), for example, in case of incompatibility of the blood group of the mother and child.
If the doctors detect any developmental disorders in the fetus, which should be treated only after birth, the department's specialists conduct individual consultations for parents, during which they explain the tactics of further actions. Such consultations can involve all the necessary specialists of the clinic, for example, pediatricians, pediatric surgeons, pediatric cardiologists.
The range of medical services of the department includes:
Amniocentesis (germinal membrane puncture with amniotic fluid sampling for the further testing)
Umbilical cord puncture
Breast ultrasound
Fetal echocardiography (targeted ultrasound scan of the child's heart, which can detect up to 80% of all congenital heart defects)
Diagnostics of malformations, their prenatal treatment or an appropriate planning of childbirth and postnatal care
Doppler ultrasound scan to evaluate blood flow and pressure in vessels
Chorionic villus sampling (CVS), which is the optimal method for diagnosing many hereditary metabolic disorders
Other medical services
Photo: (c) depositphotos
Department of Ultrasound Diagnostics and Prenatal Therapy.
University Hospital Oldenburg:

Request more information now.
We will be happy to answer all your questions.
---