University Hospital Saarland Homburg
Department of Neurology and Epileptology (

395680

)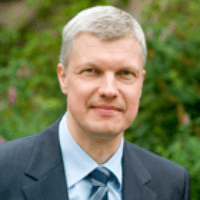 Prof. Dr. med.
Klaus Fassbender
Specialized in: neurology, epileptology
About the Department of Neurology and Epileptology at University Hospital Saarland Homburg
The Department of Neurology and Epileptology at the University Hospital Saarland Homburg provides the full range of diagnostic and therapeutic services to patients with diseases of the nervous system. The main clinical activities include the diagnostics and treatment of cerebrovascular accidents, inflammatory diseases of the nervous system, neurodegenerative disorders, and epilepsy. The doctors of the medical facility have high-tech diagnostic equipment for a comprehensive assessment of the structure and functions of the brain and spinal cord, as well as peripheral nerves. The department's neurologists cooperate closely with neurosurgeons and neuroradiologists, thanks to which the specialists can cooperatively develop an optimal treatment regimen. During the treatment, the department's specialists most often use drug therapy (pills, injections, and infusions), botulinum toxin therapy, physiotherapy procedures, and modern neurostimulation methods. The department has 85 beds to accommodate inpatients. The department is headed by Prof. Dr. med. Klaus Fassbender.
One of the most important focuses of the department's work is stroke treatment. For this purpose, the department has a modern Stroke Unit with 16 beds. The Stroke Unit has state-of-the-art equipment and effective monitoring systems. Patients with all types of stroke can receive competent medical care here. When providing emergency care, doctors use thrombolytic therapy, catheter angiography, as well as mechanical removal of a blood clot that caused vascular occlusion and disrupted the blood supply to the brain. After providing first aid, treating stroke complications and detecting the causes of the condition, an individual plan is developed for the prevention and correction of risk factors such as high blood pressure, diabetes mellitus, high cholesterol levels, smoking, being overweight, sedentary lifestyle, etc.
The specialists of the medical facility admit patients with HIV-associated neurocognitive disorders. HIV infection and drugs for its treatment often provoke damage to the brain and spinal cord or peripheral nerves, so HIV positive patients should periodically consult with a neurologist. The diagnostics begins with a study of the patient's medical history and a neurological examination, after which additional tests may be prescribed, including a lumbar puncture, electrophysiological studies, imaging diagnostics (X-ray, CT or MRI), memory testing, etc. The obtained diagnostic data is assessed cooperatively by neurologists and experts in infectious diseases. The specialists carefully think through the treatment tactics, which are based on drug therapy with pills or injectable medications.
The department's team of doctors has been treating patients with multiple sclerosis for many years. It is a chronic autoimmune disease of the nervous system that causes visual loss, facial and body numbness, muscle weakness, impaired coordination, and other symptoms. The pathology most often affects women and develops at a young age (20-40 years). The main examination methods are magnetic resonance imaging of the brain and spinal cord and cerebrospinal fluid analysis. Electrophysiological studies may also be required. As for the treatment, multiple sclerosis remains an incurable disease, so therapeutic measures are aimed at eliminating symptoms and preventing its progression. Depending on the clinical case, a patient may be prescribed drug therapy, including infusion therapy. In addition, the department's neurologists have successful experience in immunotherapy for multiple sclerosis. In the case of exacerbations of the pathology, plasmapheresis or immunoadsorption can be conducted on an inpatient basis. Massage, therapeutic exercises, and physiotherapy procedures also contribute to maintaining good health in patients with multiple sclerosis.
The department's doctors have vast experience in treating patients with movement disorders of neurological origin such as Parkinson's disease, including atypical parkinsonism, tremor, and dystonia. During the diagnostics, blood and urine tests, gait analysis, nuclear diagnostic methods (18F-DOPA PET/CT), and magnetic resonance imaging are used. A treatment regimen is developed for each patient individually and may include duodopa and apomorphine infusions with a special pump, deep brain stimulation, and other methods.
The department has a specialized outpatient clinic where patients with epilepsy or suspected epilepsy can receive effective medical care. To confirm or exclude the diagnosis, the department's doctors perform blood tests, electroencephalography, and CT or MRI scans. At the same time, it is important for the specialists to differentiate epileptic seizures from other convulsive syndromes. In most cases, anticonvulsants are used to treat epilepsy, the dosage and duration of which the attending physician determines individually based on the diagnostic results. If drug therapy does not give the desired result, deep brain stimulation may be conducted. The last-line therapy is epilepsy surgery performed by experienced neurosurgeons.
The department specializes in the diagnostics and treatment of the following neurological pathologies:
Stroke
HIV-associated neurocognitive disorders
Multiple sclerosis and other neuroimmunological diseases
Movement disorders of neurological origin: Parkinson's disease, atypical parkinsonism, tremor, and dystonia
Epilepsy
Polyneuropathies
Neuromuscular diseases: myopathies, spinal amyotrophies, myasthenia gravis, myotonia, amyotrophic lateral sclerosis, Kennedy's disease, hereditary spastic paraparesis, etc.
Autoimmune encephalitis
Other diseases of the nervous system
The department's range of diagnostic and therapeutic services includes:
Diagnostics

X-ray scans
Myelography
Computed tomography (CT)
Magnetic resonance imaging (MRI)
Angiography
Extra- and intracranial Doppler ultrasonography and duplex sonography of the cerebral vessels
Cerebral blood flow testing
Transcranial Doppler ultrasonography and duplex sonography of the cerebral vessels
Cerebral embolism detection
Cerebral circulation vasomotor reserve determination
Brain parenchyma sonography (determination of the size of the cerebral ventricles, brain tumor and brain hemorrhage imaging, and brain stem imaging in Parkinson's disease)
Cerebrospinal fluid analysis
Neurophysiological studies

Electromyography
Electroneurography
Assessment of the autonomic nervous system with verification of autonomic cardiovascular reactions
Electroencephalography (for example, to diagnose epilepsy)
Evoked potentials (for example, for the diagnostics of multiple sclerosis and amyotrophic lateral sclerosis)
Reflex testing
Electronystagmography
Posturography
Movement disorder testing (Movement Analysis Laboratory)

Treatment

Drug therapy with pills
Injection and infusion therapy
Botulinum toxin therapy
Deep brain stimulation (for example, for Parkinson's disease)
Physiotherapy

Other diagnostic and treatment methods
Curriculum vitae of Prof. Dr. med. Klaus Fassbender
​Higher Education
Wayne State University (USA), Padua University (Italy), Johannes Gutenberg University Mainz.
Thesis defense, Institute of Pathology at the Johannes Gutenberg University Mainz (Supervisor: Prof. Dr. med. R. v. Baumgarten).
Professional Career
07.1989 - 12.1990 Work in the Department of Rheumatology, University Hospital of Basel.
01.1991 - 01.1992 Work at the Max Planck Institute of Psychiatry in Munich.
02.1992 - 02.2002 Work at the Neurologic Clinic Mannheim, Heidelberg University.
04.1997 Habilitation. Subject: "Pathological mechanisms of ischemic neurodegeneration".
03.2002 - 11.2004 C3 Professor, Managing Senior Physician, Department of Neurology, University Hospital Göttingen.
Since 12.2004 Head of the Department of Neurology and Epileptology at the University Hospital Saarland Homburg.
11.2006 President of the main commission "Dementia", DGN.
07.2007 - 07.2009 Vice President, Planning and Development Strategy, Saarland University.
12.2008 Founding Director of the German Institute for the Prevention of Dementia (DIDP).
03.2010 Board Member of the European Association of Memory Clinics (EMCA).
01.2016 President of the European Association of Memory Clinics (EMCA).
Since 06.2021 Head Physician of the Section for Neurogeriatrics at the Caritas Hospital Lebach.
Photo of the doctor: (c) Universitätsklinikum des Saarlandes
Department of Neurology and Epileptology.
University Hospital Saarland Homburg:

Request more information now.
We will be happy to answer all your questions.
---
Certificates