University Hospital Saarland Homburg
Department of Pediatric Neurology (

395681

)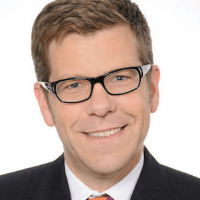 Prof. Dr. med.
Sascha Meyer
Specialized in: pediatric neurology
About the Department of Pediatric Neurology at University Hospital Saarland Homburg
The Department of Pediatric Neurology at the University Hospital Saarland offers the full range of diagnostic and therapeutic services in this medical focus. Specialization covers the treatment of all neurological diseases in children. The department is certified by the German Society of Epileptology (DGfE) as an ambulatory for the treatment of epilepsy in children and adolescents. The department is headed by Prof. Dr. med. Sascha Meyer – a competent pediatric neurologist who was awarded"Epileptology Plus" certificate of the German Section of the International League against Epilepsy.
Particular attention is paid to the treatment of all forms of epilepsy, which is provided both on an outpatient and inpatient basis. The department has advanced medical equipment to provide comprehensive diagnosis of epilepsy: electroencephalography, long-term EEG, sleep EEG with video monitoring, imaging diagnostic methods (MRI, MRS, CT, PET, SPECT).
The scope of tasks also includes the treatment of children with mental retardation. Doctors conduct various studies to determine the cause and extent of developmental delay, and then select the optimal treatment option. There is maintained close cooperation with the Department of Diagnostic and Interventional Neuroradiology, the Department of Pediatric and Adolescent Psychiatry, pediatric psychologists, professional therapists, speech therapists and physiotherapists.
In addition, the department specializes in the treatment of children with cerebral palsy, diseases of the musculoskeletal system, neuromuscular diseases. Treatment of hydrocephalus, spina bifida and other malformations of the brain and spinal cord is provided in cooperation with the Department of Neurosurgery.
As a maximum care clinic, the department offers its medical services to children with craniocerebral injuries and polytrauma (in close cooperation with neurosurgeons, traumatologists and pediatric intensive care unit KK-01). After primary care, children with such complaints are transferred to the KK-04 station where they undergo the first stage of treatment and receive further recommendations on rehabilitation.
The department specializes in the diagnostics and treatment of the following neurological diseases:
Seizures, epilepsy
Developmental delay
Behavioral and mental disorders
Congenital malformations of the nervous system (for example, spina bifida)
Hydrocephalus
Syndromic diseases of the nervous system
Tuberous sclerosis
Neuromuscular diseases
Other neuropediatric pathologies
Photo of the doctor: (c) Universitätsklinikum des Saarlandes
Department of Pediatric Neurology.
University Hospital Saarland Homburg:

Request more information now.
We will be happy to answer all your questions.
---