University Hospital Saarland Homburg
Department of Adult and Pediatric Orthopedics, Orthopedic Surgery (

395686

)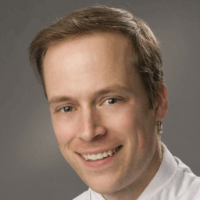 Prof. Dr. med.
Stefan Landgraeber
Specialized in: adult and pediatric orthopedics, orthopedic surgery
About the department
The Department of Adult and Pediatric Orthopedics, Orthopedic Surgery at the University Hospital Saarland offers the full range of diagnostic and therapeutic services in these medical focuses. The department specializes in conservative and surgical treatment of all diseases of the musculoskeletal system. Surgical interventions are performed in the state-of-the-art operating rooms, while conservative options include physiotherapy with therapeutic baths, gym, swimming, electrotherapy, massage and other therapeutic options. The department is headed by Prof. Dr. med. Stefan Landgraeber.
In addition to successful clinical practice, the department can boast of outstanding research activities within its own Laboratory for Biomechanics. It conducts a variety of biomechanical studies of new implants and surgical techniques. At the moment, active research is being carried out in the field of knee and shoulder surgery. In addition, in close cooperation with the Department of Trauma Surgery, osteosynthesis procedure stability is being studied.
A special diagnostic offer of the department is X-ray diffraction analysis used in many orthopedic studies, since its high accuracy allows to accurately measure the movement of implants and bones in fractures, osteosynthesis, spondylodesis and endoprosthetic replacement.
The service range of the department includes:
Endoprosthetic replacement (primary and revision interventions)
Hip replacement surgery
Knee replacement surgery
Shoulder replacement surgery
Elbow replacement surgery
Other services
Pediatric orthopedics
Treatment of hip diseases in children

Hip dysplasia (screening, conservative and surgical treatment)
Perthes disease
Diseases of the femoral head epiphysis
Other pathologies

Treatment of malformations in children

Congenital clubfoot
Hollow foot
Other malformations

Treatment of infantile cerebral palsy

Conservative therapy (for example, botulinum toxin injections)
Surgical treatment (for example, osteosynthesis)

Correction of the lower limb length discrepancy
Deformity correction (for example, O-shaped and X-shaped legs)
Special spinal surgery
Intervertebral disc surgery (classical and endoscopic)
Intervertebral disc replacement
Dorsoventral stabilization
Endoscopic ventral fusions
Other surgical interventions
Arthroscopy, sports orthopedics, sports traumatology
Arthroscopic and open surgery of all major joints
Treatment of shoulder diseases
Treatment of elbow diseases
Treatment of wrist diseases
Treatment of knee diseases (including ligament replacement, cartilage replacement, meniscus reconstruction, meniscus transplantation)
Treatment of hip diseases
Treatment of ankle diseases
Other services
Orthopedic oncology
Surgical treatment of tumors of the upper and lower extremities, pelvic organs and spine with a special focus on organ-preserving surgery of the extremities and stabilizing interventions on the spine
Treatment of osteoid osteoma (minimally invasive therapy)
Comprehensive treatment of tumors (in cooperation with the related disciplines)
Weekly interdisciplinary tumor boards
Other services
Septic surgery
All types of interventions
Interdisciplinary consultations with the involvement of specialists in orthopedics and bacteriology
Use of medical pads with antibiotics
Other services
Curriculum vitae
Education
1997 - 2003 Study of Human Medicine, Heinrich Heine University Duesseldorf.
2004 Doctoral thesis defense (Doctoral Degree), Institute of Anatomy, Heinrich Heine University Duesseldorf.
2010 Habilitation in Orthopedics and Traumatology, University Hospital Essen.
Professional Career
2003 - 2009 Research Fellow, training for board certification in Orthopedics and Traumatology, Department of Orthopedics, University Hospital Essen, with rotation to the Department of Traumatology at the University Hospital Essen (since 2005 till 2007).
2009 Board certification in Orthopedics and Traumatology (Acting Head of the Department).
2010 Senior Physician in the Department of Orthopedics.
2013 Scientific and Clinical Internship, Rush University Medical Center, Chicago, Department of Orthopedic Surgery.
2015 Leading Senior Physician, Department of Orthopedics and Traumatology, University Hospital Essen.
Qualifications
Medical Specialist in Orthopedics and Traumatology.
Special Orthopedic Surgery.
X-ray diagnostics of the skeleton.
Theoretical basis of the specialty in Emergency Care.
Clinical Focuses
Joint-sparing hip surgery.
Knee and hip endoprosthetics, including revision interventions and endoprosthetics in oncopathologies.
Bone and cartilage tissue regeneration.
Osteonecrosis.
Research Focuses
Biological materials.
Bone and cartilage tissue regeneration (regenerative orthopedics).
Joint replacement surgery.
Prizes and Scholarships
2015 Poster Award of the German Congress of Orthopedics and Traumatology.
2014 EFORT Autumn Traveling Fellowship, Italy.
2013 Prize of the German Society for Orthopedics and Orthopedic Surgery in Evidence Based Medicine.
2009 Travel Grant, Working Group on Endoprosthetics, Congress "Modern hip replacement concepts" in Orlando.
Photo of the doctor: (c) Universitätsklinikum des Saarlandes
Department of Adult and Pediatric Orthopedics, Orthopedic Surgery.
University Hospital Saarland Homburg:

Request more information now.
We will be happy to answer all your questions.
---