University Hospital Saarland Homburg
Hemophilia Center (

396613

)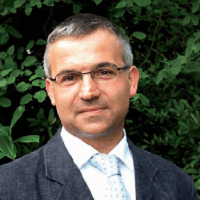 Prof. Dr. med.
Hermann Eichler
Specialized in: hemophilia treatment
About the department
The Hemophilia Center at the University Hospital Saarland offers the full range of services in this medical field and is a health facility of national importance. The specialized center, which began its activities in the 1970s and is rapidly developing to date, has a unique experience and profound knowledge in the diagnosis and treatment of hemophilia A and B, as well as other severe blood clotting disorders. Medical services are provided to patients of all age groups. The center is headed by Prof. Dr. med. Hermann Eichler.
Hemophilia is a disease that develops due to a congenital deficiency of coagulation factors VIII (hemophilia A) or IX (hemophilia B). This phenomenon is due to the anomaly of the X chromosome. As a rule, the disease affects only boys and men. At the moment, hemophilia remains an incurable pathology, but the center offers a variety of modern treatments that can significantly improve patients' health and their quality of life. The main type of therapy (especially in severe forms of the disease) is intravenous administration of coagulation factors.
Hemophilia treatment requires an interdisciplinary approach, and therefore an important component of a successful outcome is cooperation with surgical disciplines, for example, maxillofacial surgery, with the Departments of Internal Medicine and Radiology.
The spectrum of services in the field of hemophilia treatment is complemented by genetic counseling, care of pregnant women, psychotherapy and psychological help to patients.
As a maximum care center, the medical institution also specializes in the diagnosis and treatment of other blood coagulation disorders, the main of which is Willebrand-Jürgens syndrome. This pathology is common for both men and women. The acquired forms of Willebrand-Jürgens syndrome may occur in rheumatic diseases, heart valve defects or other pathologies, while rare congenital coagulation disorders result from a deficiency of factor VII, factor V, or factor XI.
Curriculum vitae
1989 - 1990 Intern, Children's Hospital in Mönchberg, Würzburg.
1990 - 1991 Assistant Physician, BRK Blood Transfusion Unit, Würzburg.
1991 - 1992 Research Associate, Department of Blood Transfusion and Blood Coagulation Physiology, Clinic at the Philipps University of Marburg.
1993 - 1994 Assistant Physician, BRK Blood Transfusion Unit, Baden-Württemberg, Mannheim.
1994 - 1995 Assistant Physician, Department of Anaesthesiology and Pain Therapy, Nordwest Clinic, Frankfurt am Main.
1996 - 2005 Medical Specialist, Institute for Transfusion Medicine and Immunology, Blood Donor Service of the German Red Cross, Baden-Württemberg – Hesse, Mannheim.
2005 - 2006 Medical Director, Center for Transfusion Medicine, Blood Donor Service West of the German Red Cross.
Since 2006 W2 Professorship, Transfusion Medicine and Clinical Hemostaseology, Medical Faculty of the University of Saarland, and Head of the Hemophilia Center at the University Hospital Saarland, Homburg, Saarland.
Photo of the doctor: (c) Universitätsklinikum des Saarlandes
Hemophilia Center.
University Hospital Saarland Homburg:

Request more information now.
We will be happy to answer all your questions.
---