University Hospital Saarland Homburg
Department of Gastroenterology, Hepatology and Endocrinology (

396615

)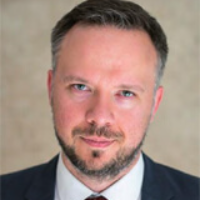 Prof. Dr. med.
Marcin Krawczyk
Specialized in: gastroenterology, hepatology, endocrinology
About the Department of Gastroenterology, Hepatology and Endocrinology at University Hospital Saarland Homburg
The Department of Gastroenterology, Hepatology and Endocrinology at the University Hospital Saarland Homburg offers the widest range of preventive, diagnostic, and therapeutic services in the areas of its competence. The department's doctors admit patients with gastrointestinal diseases, liver, gallbladder, and bile duct pathologies, as well as thyroid, parathyroid, and adrenal diseases. In addition, the department specializes in treating type 1 and type 2 diabetes mellitus (certified by the German Diabetes Association) and offers competent dietary counseling. The medical facility has modern diagnostic and treatment rooms equipped with the very latest technology. There is also an advanced Endoscopy Unit, which annually treats more than 5,000 patients. As part of specialized outpatient clinics, the department's doctors annually admit over 10,000 patients for diagnostics and treatment. The health of patients is in the safe hands of highly qualified doctors with long experience, which, combined with a modern medical and technical base, contributes to the best therapeutic results. The department is headed by Prof. Dr. med. Marcin Krawczyk.
The department has excellent resources for the provision of medical care to patients with gastrointestinal diseases, namely pathologies of the stomach, esophagus, small and large intestines, rectum, and pancreas. Particular attention is paid to the treatment of gastrointestinal cancers, functional disorders of the stomach and intestines, and chronic inflammatory bowel disease. Doctors carry out laboratory tests and functional and endoscopic examinations to make a diagnosis. Therapeutic options include drug therapy, endoscopic procedures, or a combination of these techniques. In many cases, diet therapy is necessary. If the patient is indicated for surgery, abdominal surgeons are involved in the treatment process. Endoscopic removal of stomach and intestinal polyps, as well as early-stage digestive malignancies, is frequently performed by the department's specialists. They also perform hemostasis for gastrointestinal bleeding and stent implantation for gastrointestinal stenosis or obstruction. Endoscopic treatment is performed on state-of-the-art equipment within a specialized unit that is one of the largest in Germany. The effectiveness of endoscopic procedures constantly remains high, and therefore more and more patients come to the department every year, including from abroad.
In the field of hepatology, liver, gallbladder, and bile duct diseases are diagnosed and treated. Of particular interest in this medical field are radiofrequency ablation (RFA) and percutaneous ethanol injections for treating early-stage liver tumors. The essence of radiofrequency ablation is the insertion of electrodes into the tumor and its exposure to radio waves, which cause the heating and destruction of malignant tissue. Radiofrequency ablation is a highly effective procedure with virtually no complications. In addition, RFA takes a short amount of time and combines well with other treatments, including chemotherapy and/or radiation therapy. As for percutaneous ethanol injections, this method is indicated for patients with contraindications to surgical tumor resection. The therapeutic effect is achieved by introducing concentrated ethanol into the tumor, which causes its destruction. Percutaneous ethanol injections are performed using a special needle under ultrasound guidance. Ultrasound guidance makes it possible to ensure the injection of ethanol directly into the oncological focus while monitoring the process of soaking the neoplasm with ethyl alcohol. The therapeutic manipulation may cause minor side effects (pain, fever, etc.), which are easily eliminated with symptomatic treatment. At the same time, ethanol injections practically do not cause any complications and give good results.
The team of endocrinologists at the medical facility focuses on patients with diseases of the thyroid gland, parathyroid glands, pituitary gland, and adrenal glands. Endocrine disorders most often lead to insufficient or excessive production of a certain group of hormones, so the task of doctors is to normalize the patient's hormonal levels. To do this, the department's specialists develop a hormone replacement therapy regimen or, conversely, suppress excess hormone production. If a patient is diagnosed with benign or malignant endocrine tumors, endocrine surgeons will perform the resection. After partial resection or total removal of an endocrine organ, such as the thyroid gland, lifelong hormonal therapy is required.
The department also admits patients with type 1 and type 2 diabetes mellitus. The medical facility is certified as a specialized Diabetes Center by the German Diabetes Society (DDG), so patients can count on top-class medical care. Doctors perform laboratory tests, such as hormonal tests, biochemistry blood tests, urinalysis, and others, to confirm or exclude diabetes mellitus. The department's specialists also study the patient's medical history and are interested in his complaints. Patients with type 1 diabetes mellitus are indicated for insulin therapy in the form of injections with a syringe or with an insulin pump, which accurately doses insulin in accordance with the instructions of the patient's attending physician. Type 2 diabetes mellitus is often treated with hypoglycemic drugs that help lower blood glucose levels. Depending on the particular clinical case, people with type 2 diabetes mellitus may require insulin therapy. In addition, an integral part of the therapeutic process for type 1 and type 2 diabetes mellitus is lifestyle modification, which involves dietary adherence, regular dosed physical activity, and cessation of smoking and alcoholic beverages. The department also provides medical care to patients with diabetic foot syndrome, one of the most common complications of diabetes mellitus. Such patients are admitted to a specialized outpatient clinic.
The department's range of medical services includes:
Diagnostic options

Laboratory blood tests, urine tests, hormone tests, genetic tests (to assess the risk of inheritance of certain gastroenterological diseases), etc.
Gastrointestinal function tests

24-hour pH metry
Esophageal manometry
13C urea breath test

Endoscopic examinations

Endosonography
Gastroscopy
Colonoscopy
Endoscopic retrograde cholangiopancreatography
Percutaneous transhepatic cholangiography
Chromoendoscopy
Narrow band imaging
Capsule endoscopy
Double balloon enteroscopy

Ultrasound examinations of the digestive system and endocrine glands
Imaging tests: CT, MRI, and PET/CT scans

Therapeutic options

Drug therapy with pills
Injection and infusion therapy
Hormone replacement therapy for endocrine disorders
Insulin therapy with injections and insulin pump therapy
Photodynamic therapy for bile duct tumors
Radiofrequency ablation (RFA) and percutaneous ethanol injections for early-stage liver tumors
Endoscopic therapeutic procedures

Endoscopic removal of gastrointestinal polyps and early-stage tumors
Hemostasis for gastrointestinal bleeding
Stent implantation for gastrointestinal stenosis or obstruction
Percutaneous transhepatic biliary drainage
Endoscopic sclerotherapy for esophageal varices
Foreign body removal from the gastrointestinal tract

Placement of permanent probes for enteral nutrition (PEG and PEJ)

Other diagnostic and treatment methods
Curriculum vitae of Prof. Dr. med. Marcin Krawczyk
Prof. Dr. med. Marcin Krawczyk has many years of extensive experience and an excellent reputation in his areas of specialization. The specialist is a member of many national and international professional societies. Dr. Marcin Krawczyk is a Member of the Board of the German Association for the Study of the Liver (GASL) and is a Member of the Steering Committee of the Clinical Research Group (NAFLD CSG). Currently, Dr. Marcin Krawczyk is the Head of the Department of Gastroenterology, Hepatology and Endocrinology at the University Hospital Saarland Homburg.
Photo of the doctor: (c) Universitätsklinikum des Saarlandes
Department of Gastroenterology, Hepatology and Endocrinology.
University Hospital Saarland Homburg:

Request more information now.
We will be happy to answer all your questions.
---
Certificates