University Hospital Saarland Homburg
Department of Nephrology and Hypertensiology (

396616

)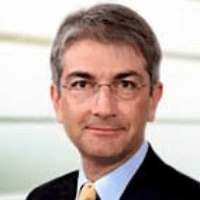 Prof. Dr. med.
Danilo Fliser
Specialized in: nephrology, hypertensiology
About the Department of Nephrology and Hypertensiology at University Hospital Saarland Homburg
The Department of Nephrology and Hypertensiology at the University Hospital Saarland offers the full range of high-quality services in these medical fields. The department has excellent technical equipment for innovative diagnostic and therapeutic manipulations. Much attention is paid to the treatment of kidney failure. In progressive forms of pathology, effective renal replacement therapy (hemodialysis, peritoneal dialysis and kidney transplantation) is performed. The department, headed by Prof. Dr. med. Danilo Fliser, has many years of clinical experience and rich traditions, which guarantees perfect treatment results.
Since 1984, the department has performed more than 380 kidney transplants (in close cooperation with the Department of Urology). This treatment method is prescribed only if other methods of renal replacement therapy have failed to be efficient. Kidney transplantation gives the patient the opportunity to return to a normal lifestyle and gain personal freedom. Since physical diseases can negatively affect the emotional state of the patient, the department offers the help of competent psychologists, psychotherapy.
In addition to successful clinical activities, the specialists of the department conduct many researches to optimize treatments for kidney diseases and arterial hypertension. The main research focuses include study of the complications of cardiovascular diseases and prevention of chronic kidney diseases progression. Scientific work is carried out with the support of the German Research Foundation, the European Union, the Else Kröner Fresenius Foundation and other research funds.
The range of medical services of the department covers:
Diagnosis and treatment of hypertension (high blood pressure)
Kidney transplantation (in collaboration with the Department of Urology)
Comprehensive intensive therapy in kidney diseases
Diagnosis and treatment of water-electrolyte imbalance
Diagnosis and treatment of inflammatory vascular diseases accompanied by kidney lesion
Special urine tests
Ultrasound examinations and ultrasound duplex scanning
Access to large vessels (installation of permanent catheters, installation of dialysis fistula)
Kidney puncture and histological studies (in cooperation with the Institute of Pathology)
Patient care after kidney transplantation
Extracorporeal treatments:

Hemodialysis, hemofiltration, hemodiafiltration
Continuous dialysis and filtration
Peritoneal dialysis (for example, continuous ambulatory peritoneal dialysis)
Low-density lipoprotein apheresis
Plasmapheresis, immunoadsorption
Extracorporeal liver replacement therapy

Special counseling on

Risk factors in high blood pressure, lipid metabolism disorders, obesity, lack of exercise and stress
Kidney diseases
Kidney transplantation

Other diagnostic and therapeutic services
Curriculum vitae of Prof. Dr. med. Danilo Fliser
Since 2007 Professor at the University of Saarland, Head of the Department of Nephrology and Hypertensiology at the University Hospital Saarland.
2005 Additional qualification in Hypertension (German Hypertension League).
2002 Visiting Professor at the Hannover Medical School.
1999 - 2007 Senior Physician, Department of Nephrology, Center for Internal Medicine, Hannover Medical School.
1989 Venia Legendi, Internal Medicine, Heidelberg University.
1997 Habilitation, Heidelberg University.
1997 Additional qualification in Nephrology.
1996 Medical Specialist in Internal Medicine.
1996 Fellow, Department of Endocrinology and Metabolism, University of Virginia, Charlottesville, USA.
1991 - 1998 Assistant Physician, Section of Nephrology, Department of Internal Medicine, University Hospital Heidelberg.
Scientific Awards
Franz Volhard Award from the Society of Nephrology for outstanding scientific achievements in the research of kidney diseases and hypertension.
2004 Bernd Tersteegen Award.
1995 Nils Alwall Award.
Membership in the National and International Scientific Societies
German Society of Nephrology (DGfN).
German Society of Internal Medicine (DGIM).
German Hypertension League (DHL).
Scientific Institute of Nephrology.
Association of German Nephrology Centers (Scientific Advisory Board).
American Society of Nephrology (ASN).
European Dialysis and Transplant Association (EDTA).
European Renal and Cardiovascular Medicine Working Group (EURECAM).
European Working Group on Uremia Toxicity (EUTox).
International Society of Nephrology (ISN).
Photo of the doctor: (c) Universitätsklinikum des Saarlandes
Department of Nephrology and Hypertensiology.
University Hospital Saarland Homburg:

Request more information now.
We will be happy to answer all your questions.
---