University Hospital Saarland Homburg
Department of Nephrology (

396616

)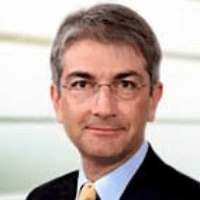 Prof. Dr. med.
Danilo Fliser
Specialized in: nephrology
About the Department of Nephrology at University Hospital Saarland Homburg
The Department of Nephrology at the University Hospital Saarland Homburg offers the full range of high-quality services in the field of its competence. Particular attention is paid to the treatment of kidney failure. Patients with progressive forms of the pathology receive renal replacement therapy (hemodialysis, peritoneal dialysis, and other types of treatment). The department has excellent equipment for innovative diagnostic and therapeutic procedures. The medical facility has 40 beds for patient hospitalization. Patients also receive medical services in specialized outpatient clinics for general kidney diseases, glomerulonephritis, kidney cysts, nephrogenic arterial hypertension, and other diseases. The medical facility is part of the Transplant Center, so the team of doctors provides preparation and follow-up care for patients after kidney transplant surgery. The department has long clinical experience and rich traditions, which guarantee impeccable treatment results.
The department is headed by Prof. Dr. med. Danilo Fliser. The specialist has more than 20 years of successful clinical practice. He is actively engaged in research activities, supervises research in nephrology, publishes his articles in world-renowned medical journals, and is a member of many professional societies, including the German Society of Nephrology (DGfN), the German Hypertension League (DHL) and the International Society of Nephrology (ISN).
Upon admission to the department, a patient undergoes comprehensive diagnostics, including the full range of laboratory tests and ultrasound scans. In some cases, imaging tests (CT or MRI scans), radioisotope imaging tests (renal scintigraphy), and renal artery angiography may also be required, which are performed in a specialized department. After studying diagnostic results, the attending physician makes an accurate diagnosis and proceeds to develop an optimal treatment regimen.
Patients with such kidney pathologies as kidney failure, infectious and inflammatory processes in the kidneys, kidney cysts, glomerulonephritis, arterial hypertension, vasculitis caused by kidney lesions, and kidney lesions of a rheumatic origin most often seek medical attention from the department. The department's specialists cooperate closely with transplant surgeons to provide the necessary care to patients before and after kidney transplant surgery. Kidney transplants have been performed at the University Hospital Saarland Homburg since 1984. The department's doctors therefore have rich experience and unique knowledge in the preparation of patients for transplant surgery and follow-up care aimed at normal engraftment of the transplanted kidney and patient recovery after the surgical intervention.
The department provides all modern types of conservative treatment for kidney diseases. The first-line treatment is drug therapy, which, depending on the particular type of kidney disease, may include the intake of antibacterial, antifungal, and antiviral drugs, analgesics and antispasmodics, immunomodulators, and other drugs. If drug therapy does not give the desired result, the department's doctors switch to the second-line treatment, namely renal replacement therapy. This type of treatment is provided within the specialized Dialysis Center, where advanced equipment is available for hemodialysis, peritoneal dialysis, hemofiltration, plasmapheresis, immunoadsorption, lipid apheresis, and other therapeutic procedures. The department's Dialysis Center is designed for 23 beds. With more than 10,000 dialysis and extracorporeal blood purification procedures performed annually, the department is the largest medical facility of this kind in Germany.
The department's main clinical activities are as follows:
Diagnostic services

Laboratory tests
Ultrasound scans
Imaging tests: CT and MRI scans
Radioisotope imaging tests: kidney scintigraphy
Renal artery angiography

Therapeutic services

Drug therapy using various pharmaceutical groups of medications
Renal replacement therapy

Hemodialysis
Hemofiltration
Hemodiafiltration
Peritoneal dialysis

Extracorporeal treatment methods

Plasmapheresis
Immunoadsorption
Lipid apheresis
Extracorporeal purification of blood from cytokines

Comprehensive care for patients before and after kidney transplant surgery

Other diagnostic and treatment methods
Curriculum vitae of Prof. Dr. med. Danilo Fliser
Professional Career
Since 2007 Professor at the University of Saarland, Head of the Department of Nephrology at the University Hospital Saarland Homburg.
2005 Additional qualification in Hypertension, German Hypertension League.
2002 Extraordinary Professor at the Hannover Medical School.
1999 - 2007 Senior Physician, Department of Nephrology, Center for Internal Medicine, Hannover Medical School.
1989 Venia Legendi, Internal Medicine, Heidelberg University.
1997 Habilitation, Heidelberg University.
1997 Additional qualification in Nephrology.
1996 Board certification in Internal Medicine.
1996 Fellow, Department of Endocrinology and Metabolism, University of Virginia, Charlottesville, USA.
1991 - 1998 Assistant Physician, Section of Nephrology, Department of Internal Medicine, University Hospital Heidelberg.
Scientific Awards
Franz Volhard Award from the Society of Nephrology for outstanding scientific achievements in the research of kidney diseases and hypertension.
2004 Bernd Tersteegen Award.
1995 Nils Alwall Award.
Membership in the National and International Scientific Societies
German Society of Nephrology (DGfN).
German Society of Internal Medicine (DGIM).
German Hypertension League (DHL).
Scientific Institute of Nephrology.
Association of German Nephrology Centers (Scientific Advisory Board).
American Society of Nephrology (ASN).
European Dialysis and Transplant Association (EDTA).
European Renal and Cardiovascular Medicine Working Group (EURECAM).
European Working Group on Uremia Toxicity (EUTox).
International Society of Nephrology (ISN).
Photo of the doctor: (c) Universitätsklinikum des Saarlandes
Department of Nephrology.
University Hospital Saarland Homburg:

Request more information now.
We will be happy to answer all your questions.
---
Certificates