University Hospital Saarland Homburg
Department of Pulmonology and Respiratory Medicine (

396624

)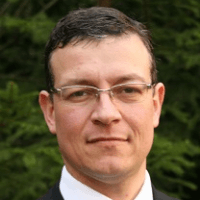 Prof. Dr. med.
Robert Bals
Specialized in: pulmonology, respiratory medicine
About the Department of Pulmonology and Respiratory Medicine at University Hospital Saarland Homburg
The Department of Pulmonology and Respiratory Medicine at the University Hospital Saarland offers the full range of services in these medical fields. Of particular interest is the treatment of lung cancer, respiratory failure, chronic obstructive pulmonary disease and pneumonia. As a university medical facility, the department has specialized units for intensive care, cystic fibrosis, alpha-1 antitrypsin deficiency, pulmonary fibrosis, pulmonary hypertension and lung transplantation. With 78 beds (including 18 beds, equipped with artificial ventilation systems), a large outpatient clinic for special consultations, the department is one of the largest centers of its kind in Germany. The department is headed by Prof. Dr. med. Robert Bals.
One of the most important foci of the department is the diagnosis and treatment of lung cancer. In 2017, there was opened a modern specialized Lung Cancer Center, which offers innovative methods of diagnosis and treatment that ensure the most effective treatment of this pathology. The treatment plan is developed for each patient individually, within the framework of interdisciplinary oncological consultations with the participation of all the necessary specialists from related disciplines. The scope of tasks of the center also includes psycho-oncological care and palliative care for patients with advanced lung cancer stages.
The department's service range is complemented by diagnosis and treatment of sleep disorders. To do this, the department has the advanced Sleep Laboratory, which allows to conduct outpatient sleep screening. During the examination, doctors detect sleep apnea, snoring and other parameters of sleep disorders. Testing can be conducted at home with the use of Apnoescreen device. After the comprehensive diagnosis of sleep, the patient will be prescribed the optimal treatment, which allows to get rid of sleep problems and improve the quality of life.
The department's service range includes:
Inpatient treatment
Intensive therapy for pulmonological diseases (special lung ventilation and weaning procedures, artificial ventilation for acute and chronic respiratory failure, impaired breathing regulation (non-invasive ventilation)
Conservative and palliative treatment of oncological diseases (for example, lung cancer, pleural mesothelioma and other thoracic tumors)
Interventional bronchoscopy, including laser therapy, stenting, local irradiation
Thoracoscopy
Diagnosis and treatment of sleep-related breathing disorders (Sleep Laboratory, CPAP, BiPAP)
Treatment of adult patients with cystic fibrosis, including special physiotherapy measures conducted by specially trained physiotherapists, and psychosomatic care
Use of measures to improve the breathing function before the surgery to treat respiratory failure
Initiation of long-term oxygen therapy
Patient care after lung transplantation
Right heart catheterization
Diagnosis and treatment of pulmonary hypertension
Other services
Outpatient treatment
Treatment of obstructive pulmonary ventilation disorders (comprehensive treatment of chronic obstructive pulmonary disease (COPD), including new treatment concepts to reduce lung volume)
Home mechanical ventilation
Long-term oxygen therapy
Consultations on the treatment of bronchial asthma and allergies, special consultations on pollen allergy
Diagnostics to detect indications, as well as pre- and postoperative care for patients requiring lung transplantation, lung volume reduction and pulmonary hypertension treatment
Bronchoscopy, including bronchoalveolar lavage (BAL) and transbronchial biopsy
Outpatient rehabilitation after COPD treatment (3 times a week, the most modern concept of COPD therapy for maintaining the respiratory muscle function)
Treatment of cystic fibrosis
Treatment of pulmonary hypertension
Lung function restoration
Treatment of sleep disorders
Treatment of patients with severe asthma
Outpatient chemotherapy in lung cancer
Environmental medicine
Other outpatient services
Curriculum vitae of Prof. Dr. med. Robert Bals
1987 - 1994 Study of Medicine, Ludwig Maximilian University of Munich.
1994 - 1996 Intern, Assistant Physician, Innenstadt Clinic, Institute of Anatomy, Ludwig Maximilian University of Munich.
1996 - 1999 Postdoctoral Fellowship, University of Pennsylvania, Institute for Human Gene Therapy, Philadelphia, USA.
1999 - 2001 Assistant Physician, Grosshadern Clinic, Ludwig Maximilian University of Munich.
2001 - 2010 Assistant Physician and Senior Physician, Hospital at the Philipps University of Marburg.
Since 2010 Head of the Department of Pulmonology and Respiratory Medicine at the University Hospital Saarland.
Memberships
Cystic Fibrosis Society.
European Respiratory Society (ERS).
American Thoracic Society.
German Society of Immunology.
German Society of Infectious Diseases.
Association of German Therapists.
German Society of Pulmonology and Respiratory Medicine.
Photo of the doctor: (c) Universitätsklinikum des Saarlandes
Department of Pulmonology and Respiratory Medicine.
University Hospital Saarland Homburg:

Request more information now.
We will be happy to answer all your questions.
---