University Hospital Saarland Homburg
Department of General Pediatrics and Neonatology (

413015

)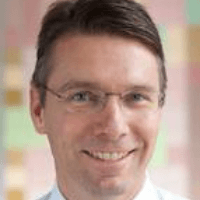 Prof. Dr. med.
Michael Zemlin
Specialized in: general pediatrics, neonatology
About the department
The Department of General Pediatrics and Neonatology at the University Hospital Saarland offers treatment of all diseases in newborn babies, children and adolescents. Along with the treatment of general pediatric diseases, the department specializes in endocrinology, diabetology, neuropediatrics (here functions the certified Tuberous Sclerosis Center), pulmonology (here functions the Cystic Fibrosis Center), as well as cardiology within the framework of the Heart Center. The department also has the status of the Level I Perinatal Center. The Chief Physician of the department is Prof. Dr. med. Michael Zemlin.
Pediatric endocrinology includes the diagnosis and treatment of endocrine gland dysfunction and hormonal disorders in childhood and adolescence. These include diabetes mellitus and other endocrine disorders, for example:
Diseases of the pituitary gland, adrenal glands, thyroid gland and gonads
Growth disorders (short and high stature)
Bone diseases
Puberty disorders (for example, irregular periods or the absence of menstruation in girls)
Pathologies of the genitals
Endocrinological consequences of tumor treatment in childhood
Disorders of sex differentiation (true and false hermaphroditism)
Genetic syndromes, such as Down syndrome, Turner syndrome, Klinefelter's syndrome, Noonan syndrome and Prader-Willi syndrome
Other rare diseases, for example, phosphate deficiency rickets
A particular specialization of the department is the treatment of Down syndrome, as well as pediatric gynecology, child protection, etc. Thanks to the comprehensive and interdisciplinary treatment approaches, as well as highly qualified doctors and excellent technical equipment, the department can provide a special treatment of all diseases in childhood and adolescence.
The department's areas of specialization include:
Treatment of epileptic syndrome in children and adolescents
Diagnosis and treatment of gastrointestinal diseases, including congenital ones
Diagnosis and treatment of respiratory and lung diseases, including congenital ones
Pediatric gynecology
Pediatric urology
Pediatric endocrinology and diabetology
Neuropediatrics
Treatment of developmental disorders
Treatment of genetic syndromes
Diagnosis and treatment of allergies
Diagnosis and treatment of psychosomatic disorders in children
Diagnosis and treatment of other diseases in newborns, children and adolescents
Curriculum vitae
Study of Medicine at the Free University of Berlin.
Thesis defence on a new molecular genetic method for the early diagnosis of T-cell lymphomas by confirming the rearrangements of the T-cell receptor genes.
Internship in Pediatrics.
A two-year internship at the Institute of Clinical Immunology and Development Immunology at the University of Alabama in Birmingham, USA (Humboldt Foundation Scholarship).
Senior Physician at the University Children's Hospital of the University of Marburg.
Thesis defense on the development of the immune system in premature and full-term children and the molecular causes of allergies.
2013 Visiting Professor in Pediatric and Adolescent Medicine.
Since 2016 Professorship at the University of Saarland and Head of the Department of General Pediatrics and Neonatology at the University Hospital Saarland in Homburg.
Photo of the doctor: (c) Universitätsklinikum des Saarlandes
Department of General Pediatrics and Neonatology.
University Hospital Saarland Homburg:

Request more information now.
We will be happy to answer all your questions.
---