Prostate Cancer Treatment with Lutetium-177 PSMA (program ID:

408538

)
University Hospital Saarland Homburg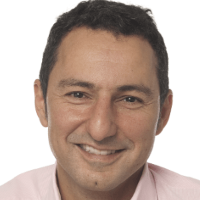 Head Physician
Prof. Dr. med.
Samer Ezziddin
Specialized in: nuclear medicine
Department of Nuclear Medicine
The Department of Nuclear Medicine annually provides treatment to more than 620 patients with metastatic prostate cancer. During the therapy a high-quality radioactive lutetium isotope (Lu-177) preparation is used. Lu-177 specifically bounds to the PSMA-containing tumor cells and metastases and kills them. Doctors of the department under the guidance of Prof. Dr. med. S. Ezziddin offer effective treatment with a minimal complications rate.
The program includes:
Initial presentation in the clinic
history taking
general clinical examination
laboratory tests:

complete blood count
biochemical analysis of blood
urinalysis
TSH-basal, fT3, fT4
PSA blood test
tests for urogenital infections
indicators of inflammation
indicators of blood coagulation

ultrasound scan of the urogenital system
renal scintigraphy
PSMA PET-CT (if indicated)
PSMA treatment
full body scintigraphy after 24 hours
full body scintigraphy after 48 hours
symptomatic treatment
cost of essential medicines
nursing services
elaboration of further recommendations
stay in the hospital with full board
accommodation in a room with 2 beds
How program is carried out
During the first visit, the doctor will carry out a general physical examination and go through the results of your previous laboratory and instrumental tests. After that, you will undergo any necessary additional tests, such as an assessment of your liver and kidney function, a scintigraphy of your skeleton and salivary glands, a PSMA PET/CT. This will allow the doctor to assess how effective PSMA therapy with Lutetium-177 will be for you, and how well you will tolerate it. The doctor will also calculate your individual dosage of the radionuclide.
PSMA therapy with Lutetium-177 is carried out via intravenous administration of a solution containing the radioactive isotope, Lutetium-177. The solution is injected through a catheter. This is a short procedure, as the infusion usually takes no more than 20 minutes.
During the procedure, you will need to apply cooling bags to your salivary glands, as Lutetium-177 partially accumulates in the salivary glands, affecting their function and causing a dry mouth. You will also receive intravenous saline solutions to protect your kidneys.
After the infusion of Lutetium-177, you will stay in a specially equipped (radiation-shielded) ward for 48 hours. The drug is quickly excreted by the kidneys, and after 48 hours you will no longer be dangerous to others. During these 48 hours, you can read, use a mobile phone, tablet or computer – none of these devices will be a source of radiation in the future.
Follow-up examinations include either a whole-body scintigraphy or a computed tomography in 24 hours, and then again 48 hours after the procedure. Based on the results of this examination, the doctor will determine whether one procedure is enough for you, or whether you will need to visit the hospital again. As a rule, 1-2 procedures are required for achieving a stable, positive result. Procedures are carried out with an interval of 8 weeks.
Required documents:
Medical records
MRI/CT scan (not older than 3 months)
Biopsy results (if available)
Service
Price:
Type of program :
Expected duration of the program:
You may also book:

Price:
About the department
The Department of Nuclear Medicine at the University Hospital Saarland Homburg offers patients the full range of modern methods of diagnostics and treatment using radioactive isotopes. The department actively carries out the very latest radioisotope tests, such as scintigraphy, PET/CT scans, and SPECT/CT scans. These procedures allow doctors to assess the metabolic processes in the body, due to which many pathologies are detected in their early stages, which significantly increases the chances of their successful cure. As for the treatment, of particular interest is the treatment of thyroid diseases and oncological pathologies. The department's doctors successfully carry out radioiodine therapy, radiosynoviorthesis, selective internal radiation therapy, peptide receptor radionuclide therapy, Xofigo (Ra-223) therapy, and other therapeutic procedures. Treatment with radiopharmaceuticals is highly effective and practically does not cause any side effects. The department is certified by the German Cancer Society to treat many types of cancer. The department is the largest medical facility of this kind in Southwest Germany and offers patients top-class medical services.
The department is headed by Prof. Dr. med. Samer Ezziddin. The doctor is an international expert in the treatment of neuroendocrine tumors and targeted radionuclide therapy. He also specializes in radioembolization, diagnostics of thyroid pathologies, and multimodal imaging using PET-CT and SPECT-CT scans. Prof. Samer Ezziddin is well-known in professional medical circles and regularly diagnoses and treats patients with complex clinical cases, demonstrating excellent results.
The department has advanced gamma cameras and PET scanners for radioisotope diagnostics: scintigraphy, classical PET/CT scans, 18F-FDG PET/CT scans, PSMA PET/CT scans, somatostatin receptor-targeting peptide PET/CT imaging, choline PET/CT scans, SPECT/CT scans, and others. Prior to any diagnostic procedure, a patient is given a small dose of a radioactive agent intravenously or is offered to take a capsule with a radiopharmaceutical orally. Sometimes the drug can be inhaled through a special mask. Depending on the specific examination, the pharmaceutical may take part in metabolic processes or accumulate in certain internal organs. A radioisotope drug injected into the body emits gamma rays, which are converted into images using a gamma camera or a PET scanner. The great advantage of radioisotope tests is the absence of radiation exposure to the body, since the radiation dose from a radioisotope agent is mostly minimal as only small amounts of radioactive substances are used, which quickly decay and are excreted from the body. Therefore, when using almost all methods of nuclear medicine, there are no side effects.
In addition to diagnostics, a variety of radioisotope treatments are available in the department. The department's doctors have unique skills in radioiodine therapy for benign and malignant thyroid diseases, radiosynoviorthesis for inflammatory processes in the joints, radioactive phosphorus therapy for bone metastases, radioimmunotherapy for B-cell lymphomas, selective internal radiation therapy for liver tumors and metastases, peptide receptor radionuclide therapy for neuroendocrine tumors, Xofigo therapy for bone metastases, and Lu-177 and Ac-225 PSMA therapy for metastatic prostate cancer.
The department's team of doctors successfully treats thyroid diseases with radioiodine therapy. This type of treatment involves the administration of a small amount of radioactive iodine into the patient's body in the form of pills or capsules. Radioactive iodine is absorbed only by the cells of the thyroid gland, which excludes the effect of radiation on other internal organs. Radioiodine therapy can be used for both benign thyroid diseases (for example, for hyperthyroidism) and for differentiated forms of cancer of this organ. The main advantage of the treatment method is its high efficiency with minimal side effects. The benefits of therapy include the absence of pain during treatment. In addition, radioiodine therapy is an excellent alternative to thyroid surgery, which is associated with high risks of damage to the recurrent laryngeal nerve and parathyroid glands. Treatment takes place on an inpatient basis. As a rule, the duration of the patient's stay in the hospital does not exceed 5-7 days. The final results of radioiodine therapy can be assessed 2-3 months after its completion.
The specialists of the medical facility are also deservedly proud of their exceptional professional skills in the field of selective internal radiation therapy (SIRT). The technique is indicated for patients with malignant liver tumors and liver metastases who, for one reason or another, cannot undergo surgery. Selective internal radiation therapy is a type of internal radiation therapy. The principle of this type of treatment is the administration of a radioactive agent in the form of microspheres into the arterial vessels that supply the tumor. Radioactive microspheres penetrate into the tumor focus with blood flow and block its blood supply, due to which the tumor destruction occurs. SIRT uses intense short-range beta radiation (less than 1 cm), which allows doctors to deliver the maximum dose of radiation directly to the tumor without damaging the adjacent organs. The decision on the advisability of selective internal radiation therapy is made cooperatively by a treating oncologist, a specialist in nuclear medicine, and a radiologist. Upon the completion of treatment, patients are recommended to undergo follow-up examinations, including laboratory diagnostics and CT or MRI scans.
The department provides patients with targeted radionuclide Lu-177 PSMA therapy, which is an advanced treatment method for prostate cancer. This treatment is commonly used to treat metastatic castration-resistant prostate cancer that cannot be treated with other methods available in oncology, including surgery, chemotherapy, and radiation therapy. A patient first undergoes a Ga-68 PSMA PET/CT scan to assess the advisability of using this type of treatment, with the help of which the department's doctors can determine the presence of increased expression of prostate-specific membrane antigen (PSMA). The essence of the therapy is the intravenous administration of the Lutetium-177 radiopharmaceutical, which binds to PSMA on the surface of tumor cells and thus irradiates the neoplasm, leading to its destruction. Lu-177 PSMA therapy has high efficiency rates and practically no side effects.
The department's range of diagnostic and therapeutic services includes the following:
Diagnostics

Fluorodeoxyglucose PET/CT scans
PSMA PET/CT scans
PET/CT scans to detect amyloid protein (for example, in Alzheimer's disease)
FET PET-CT scans for brain tumors
PET/CT scans for detecting somatostatin receptors
F-DOPA PET/CT scans
Sodium fluoride PET/CT scans
Choline PET/CT scans

Treatment

Radioiodine therapy
Radiosynoviorthesis (RSO)
Radioactive phosphorus therapy for bone metastases
Selective internal radiation therapy
Radioimmunotherapy
Peptide receptor radionuclide therapy
Xofigo therapy for bone metastases
Lu-177 PSMA therapy for metastatic prostate cancer
Ac-225 PSMA therapy for metastatic and recurrent prostate cancer

Other diagnostic and therapeutic options
Curriculum vitae
​Higher Education and Professional Career
Human Medicine studies at the Goethe University Frankfurt.
1997 German and American State Examinations.
1998 Internship in Endocrinology and Hepatology at the University Hospital Cologne.
Board certification in Nuclear Medicine, Department of Nuclear Medicine at the University Hospital Bonn.
2006 Senior Physician, Department of Nuclear Medicine at the University Hospital Bonn.
2008 Managing Physician and Deputy Head of the Department of Nuclear Medicine at the University Hospital Bonn.
Completion of the part-time Master's program "Clinical medical technology" at the Rheinische Friedrich-Wilhelms University in Bonn.
2014 Invitation to the position of Head of the Department of Nuclear Medicine at the University Hospital Saarland Homburg.
Professorship in Nuclear Medicine at the Saarland University.
Photo of the doctor: (c) Universitätsklinikum des Saarlandes
---
About hospital
Accommodation in hospital
Prostate cancer
Program [Description]
Prostate Cancer Treatment with Lutetium-177 PSMA
Hospital: University Hospital Saarland Homburg
Type:
Duration:
Price:
date_range
There are 46 prostate cancer treatment hospitals on Booking Health website
Show all clinics
Certificates