University Orthopedic Hospital Hannover-Annastift MHH
Department of Pediatric Orthopedics and Neuro-Orthopedics (

414320

)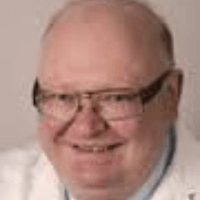 Dr. med.
Dieter Herold
Specialized in: pediatric orthopedics, neuro-orthopedics
About the department
As one of the largest health facilities of its kind in Northern Germany, the Department of Pediatric Orthopedics and Neuro-Orthopedics at the University Orthopedic Hospital Hannover-Annastift MHH offers the full range of diagnostic and therapeutic services in these fields. The department is headed by Dr. med. Dieter Herold.
The department serves about 3,500 outpatients every quarter and performs about 800 surgical interventions per year. The physicians of the department have profound professional knowledge, as well as a rich clinical experience behind them. In addition, the specialists of the department get along with children very well, provide them and their parents with all-round assistance and support throughout the treatment.
The department maintains close cooperation with many specialized centers, for example, the Center for Social Pediatrics Hannover, the Center for the Development of Diagnostics and Social Pediatrics Wolfsburg, the Pediatric Center Bremen, as well as provides joint consultations with the doctors of the Department of Pediatrics of the Hannover Medical School.
The department specializes in the treatment of the following diseases:
Neuro-orthopedics

Cerebral palsy
Spina bifida
Arthrogryposis multiplex congenita
Neurological syndromes of different origin
Metabolic disorders
Muscular dystrophy
Spinal muscular atrophy
Chromosomal abnormalities
Other pathologies

Pediatric orthopedics

Planovalgus foot deformity
Extremity deformities
Skull deformities
Growth disorders
Perthes disease
Femoral head epiphysis
Scoliosis
Torticollis
Hip dysplasia
Hip dislocation
Clubfoot
X-shaped and O-shaped leg deformities
Idiopathic scoliosis
Osgood-Schlatter disease
Other diseases
Photo of the doctor: (c) DIAKOVERE Annastift
Department of Pediatric Orthopedics and Neuro-Orthopedics.
University Orthopedic Hospital Hannover-Annastift MHH:

Request more information now.
We will be happy to answer all your questions.
---