Urology Clinic Wiener Platz Munich
Department of Adult and Pediatric Urology (

502676

)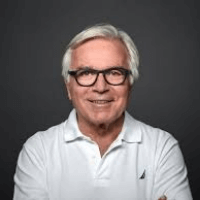 Dr. med.
Nathan Kaminski
Specialized in: adult and pediatric urology
About the department
The Department of Adult and Pediatric Urology at the Urology Clinic Wiener Platz Munich offers the full range of services in the diagnostics and treatment of diseases of the genital and urinary systems in men and boys. Of particular interest is the early detection and treatment of prostate cancer. The doctors have at their disposal the very latest methods of conservative therapy, as well as perform high-precision surgical interventions for the treatment of urologic pathologies. In addition, great importance is attached to the subsequent care of the patient, which ensures a successful and long-term result. The department is headed by Dr. med. Nathan Kaminski.
The department specializes in the diagnostics and treatment of the following diseases:
Prostate diseases

Benign prostatic hyperplasia
Prostate cancer
Acute and chronic prostatitis

Bladder diseases

Cystitis (bladder inflammation)
Urinary incontinence
Bladder cancer

Penile diseases

Penile curvature
Phimosis
Frenulum breve

Testicular diseases

Testicular cancer
Testicular inflammation
Hydrocele
Testicular torsion
Varicocele

Erectile dysfunction
Infertility
Testosterone deficiency
Pain syndromes

Chronic pelvic pain
Testicular pain

Venereal diseases

Gonorrhea
Chlamydia
Syphilis
Mycoplasmosis
Ureaplasma
Mycosis
Genital warts
Genital herpes

Congenital malformations of the genital organs in boys

Hypospadias
Epispadias
Phimosis
Undescended testis

Other diseases
The service range of the department includes:
Diagnostics

Laboratory tests
Endoscopic examinations
Prostate biopsy
Ultrasound examinations
Early diagnosis of prostate cancer
Urodynamic studies
Spermogram
Other diagnostic tests

Outpatient surgery

Circumcision
Removal of genital warts
Frenulum breve plastic surgery
MRI-guided prostate biopsy
Sterilization

Inpatient surgical interventions

Transurethral resection (TUR) of the bladder
Testicular sperm extraction (TESE)
Internal (transurethral) urethrotomy
Transurethral resection of the prostate
Installation of penile implants (AMS 700) in erectile dysfunction
Endoscopic removal of ureteral and bladder stones
Vasovasostomy (restoration of fertility lost after a vasectomy)
Varicocele surgery
Testicle removal in testicular cancer

Conservative therapy
Counseling on nutrition
Psycho-oncological care
Psychological assistance in sexual problems
Other medical services
Curriculum vitae
Study of Human Medicine in Tuebingen, Vienna and Munich.
1975 - 1979 Training to become a Medical Specialist in Anaesthesiology and Intensive care, University Hospital Rechts der Isar Munich.
1979 - 1985 Training to become a Medical Specialist in Urology, University Hospital Rechts der Isar Munich.
October 1985 Foundation of the Urology Clinic Wiener Platz Munich.
Main Clinical Focuses
Bladder emptying disorders (in men and women).
Oncological diagnosis and therapy.
Diagnosis and treatment of urolithiasis.
Andrology.
Diagnosis of urogenital infections.
Outpatient surgery.
Diagnostic examinations.
Photo of the doctor: (c) Urologie am Wienerplatz Grünwald, (c) Fotografie Thomas Straub
Department of Adult and Pediatric Urology.
Urology Clinic Wiener Platz Munich:

Request more information now.
We will be happy to answer all your questions.
---