Vivantes Am Urban Hospital Berlin
Department of Gynecology and Obstetrics (

332604

)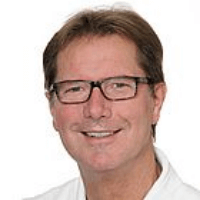 Dr.
Gerhard Nohe
Specialized in: gynecology, obstetrics
About the Department of Gynecology and Obstetrics at Vivantes Am Urban Hospital Berlin
The Department of Gynecology and Obstetrics offers a full range of medical services for treatment of gynecological diseases, both conservative and surgical treatment methods, also in the field of obstetrics. The head of the department is Dr. Gerhard Nohe.
The department specializes in the treatment of uterus malformations, as well as tumors of the female genital organs. In addition, the department provides medical care for urinary incontinence problems and pelvic floor prolapse. Surgeries on the lower abdomen are carried out mainly in a minimally invasive way.
Every day, 4-5 babies are born in the department. Doctors and medical staff of the department do everything possible to ensure that the delivery of each baby is individual and that the parents of the newborn feel safe.
The department is equipped in accordance with the latest medical standards and has at its disposal modern equipment of the newest generation.
The spectrum of medical services of the Department of Gynecology and Obstetrics:
Outpatient Surgery
Abortion (vacuum method)
Diseases of the Bartholin gland
Laser treatment of genital warts
Bleeding (hysteroscopy and scraping)
"Small" gynecological examination with a mirror (for the desire to have children, desire to be sterilized or unknown pain in the pelvic region)
Urinary incontinence and weakness of the pelvic floor
Supporting device the vagina (free synthetic loop and similar methods)
Supporting the urethra by introducing artificial materials into it
Surgery for narrowing the vagina
Fixation of the vagina in the pelvic region (sacrospinal fixation by Amreich-Richter)
Benign fibroids
If possible, minimally invasive treatment
Minimally invasive surgery (laparoscopy)
Removal of cysts and ovarian tumors, preferably with preservation of the organ
Removal of fibroids with preservation of the uterus
Removal of the cervix with preservation of the uterus and pelvic floor
Removal of the uterus (if necessary, complete removal)
Termination of ectopic pregnancy (if possible with preservation of the organ)
Unfulfilled desire to have a baby and blowing the fallopian tubes
Treatment of adhesions
Diagnosis of the nature of pelvic pain
Hysteroscopy
Removal of uterine fibroids and polyps
Removal or sanitation of the endometrium during bleeding
Correction of malformations of the uterus (anomaly of the uterus development)
Uterus removal (hysterectomy)
Minimally invasive hysterectomy
Total laparoscopic hysterectomy
Vaginal hysterectomy
Abdominal hysterectomy
Treatment of oncological diseases
Oncological diseases of the cervix, uterine cavity, ovaries, vagina and external genital organs
Childbirth, prenatal and postnatal care
Photo of the doctor: (с) Vivantes - Netzwerk für Gesundheit GmbH
Department of Gynecology and Obstetrics.
Vivantes Am Urban Hospital Berlin:

Request more information now.
We will be happy to answer all your questions.
---