Vivantes Am Urban Hospital Berlin
Department of Radiology and Interventional Therapy (

332609

)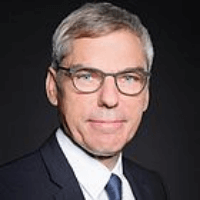 Prof. Dr.
Joachim Wagner
Specialized in: radiology, interventional therapy
About the Department of Radiology and Interventional Therapy at Vivantes Am Urban Hospital Berlin
The Department of Radiology and Interventional Therapy offers patients a comprehensive visual diagnosis based on modern technical devices. Visualization technologies revolutionized diagnostics. In addition to conventional X-rays, computer tomography (CT), magnetic resonance imaging (MRI), ultrasound and angiography (radiological imaging of vessels) are currently used being used in medicine. The head of the department is Prof. Dr. Joachim Wagner.
Interventional Radiology is still a relatively new area of ​​Radiology and it specializes in imaging interventions, such as vascular diseases, tumors, pain management and tissue sampling.
The main directions of the department are hematological oncology, hepatobiliary medicine (diseases of the liver, gallbladder and biliary tract), liver cancer, prostate, bladder and kidney cancer.
The department has at its disposal computer tomography tool SOMATOM Definition Flash with a rotation time of 0.28 seconds at low X-rays (often less than 1 mSv). For example, CT examinations performed here use a very fast dual-energy computer tomography scanner. Also, specialists of the department apply 1.5 magnetic resonance scanner Tesla (Philips Achieva), for angiography they use Siemens dMP Artis, for a conventional X-ray image - Siemens Aristos, for sonography - Philips iU22, and for mammography - Siemens Inspiration.
In addition, the department has special rooms, designed for patients with cancer, where the use of radioactive substances (radionuclide therapy) is approved.
The department closely cooperates with the specialized departments of the clinic, such as the Department of Gastroenterology, Gastrointestinal Oncology and Infectology and the Department of Urology.
The department uses the following types of diagnostic imaging:
Conventional X-ray
Computer tomography (CT) (for biopsy or therapy)
Magnetic resonance imaging (MRI)
Sonography (ultrasound)
Angiography (visualization of blood vessels)
Photo of the doctor: (с) Vivantes - Netzwerk für Gesundheit GmbH
Department of Radiology and Interventional Therapy.
Vivantes Am Urban Hospital Berlin:

Request more information now.
We will be happy to answer all your questions.
---