Vivantes Neukölln Hospital Berlin
Department of Hematology, Oncology and Palliative Medicine (

357444

)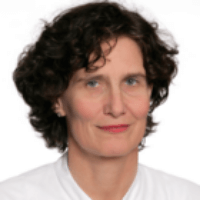 Prof. Dr. med.
Maike de Wit
Specialized in: hematology, oncology, palliative medicine
About the department
The Department of Hematology, Oncology and Palliative Medicine at the Vivantes Neukölln Hospital offers the full range of services in these focuses. The department specializes in the treatment of all blood diseases, oncological diseases of various organs and palliative care. To ensure comprehensive medical care, the department has an interdisciplinary team of professionals consisting of motivated doctors, nurses, psychologists, therapists, social workers and nutritionists. The department is headed by Prof. Dr. med. Maike de Wit.
The department cooperates with all Berlin clinics and physicians in private medical practice. The medical facility is the certified Cancer Center, as well as a member of the Berlin Cancer Center. It holds many different oncological consultations.
Among the important focuses of the department is palliative care, which aims to alleviate physical symptoms and eliminate mental problems. Of great importance is personal care and psychological support of relatives and friends. Each patient is prescribed an individually developed maintenance therapy, which allows the patient to return home as soon as possible.
The range of medical services of the department includes:
Inpatient and outpatient diagnostics of blood diseases and oncological diseases
Drug treatment of all oncological and hematological diseases, including topical, intracavitary and regional therapies
High-dose therapy and autologous stem cell transplantation
Treatment of rare hematological diseases (for example, sickle cell anemia)
Interdisciplinary oncological consultations, including consultations of physicians in private practice/general practitioners
Psycho-oncology working group and psychosocial support
And many other medical services
In addition, the department offers a special diagnostics:
Bone marrow diagnostics, including hematological flow cytometry and bone marrow histology (in collaboration with the Institute of Pathology)
Puncture cytology (from lymph nodes, cerebrospinal fluid, tumors, etc.)
Curriculum vitae
1990 Dissertation defense, RWTH Aachen University.
2003 Professorship, University of Hamburg/
Physician, later Senior Physician in the Department of Oncology and Hematology with the Sections for Bone Marrow Transplantation and Pulmonology, University Hospital Hamburg-Eppendorf.
Since 2007 Chief Physician of the Department of Hematology, Oncology and Palliative Medicine at the Vivantes Neukölln Hospital.
Photo of the doctor: (c) Vivantes Netzwerk für Gesundheit GmbH
Department of Hematology, Oncology and Palliative Medicine.
Vivantes Neukölln Hospital Berlin:

Request more information now.
We will be happy to answer all your questions.
---