Vivantes Neukölln Hospital Berlin
Department of Pediatrics and Adolescent Medicine (

357448

)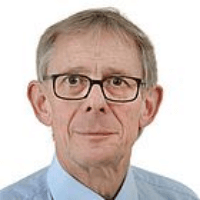 Prof. Dr. med.
Rainer Rossi
Specialized in: pediatrics, adolescent medicine
About the department
The Department of Pediatrics and Adolescent Medicine at the Vivantes Neukölln Hospital offers the full range of services in the relevant medical fields. It provides both diagnostics and treatment of children with various diseases, while special interest is given to the treatment of critically ill full-term and premature babies. In addition, the focus of the department is intensive care for children with severe diseases. The department is headed by Prof. Dr. med. Rainer Rossi.
The department's scope of tasks also includes diagnostics and treatment of children and adolescents with cardiac and neurological diseases, as well as with diseases of the gastrointestinal tract, e.g., celiac disease, ulcerative colitis and Crohn's disease.
A highly qualified medical team, comprised of pediatricians, pediatric surgeons, specially trained nurses, physiotherapists and teachers, who work hand in hand for the benefit of their patients, takes care of the health of young patients.
It should be noted that to ensure the best possible comfort for children, the child can stay with his/her mother or father in the same ward throughout the entire inpatient stay in the department.
The Department of Pediatrics and Adolescent Medicine offers the following medical services:
Neuropediatric diagnostics (EEG, long-term EEG, video EEG monitoring)
Non-invasive functional diagnostics of the heart (ECG, long-term ECG, echocardiography)
Functional diagnostics of the lungs (including whole body plethysmography)
Ultrasound and pediatric radiology
Functional diagnosis of the kidneys and urinary system
Hearing testing for premature and mature infants
Gastrointestinal and bronchial endoscopy (in cooperation with the Center for Pediatric Gastroenterology, the Department of Pediatric Surgery and Pediatric Urology, the Departments of Gastroenterology and Otolaryngology)
Iontophoresis (sweat test)
Diagnostics of metabolic disorders and metabolic syndrome
Prenatal counseling for high-risk pregnancies (in collaboration with the Department of Obstetrics)
Differential ventilation using all modern methods
Care of premature babies
Outpatient and inpatient diagnostics and treatment of children and adolescents with a deviation in the development
Photo of the doctor: (c) Vivantes Netzwerk für Gesundheit GmbH
Department of Pediatrics and Adolescent Medicine.
Vivantes Neukölln Hospital Berlin:

Request more information now.
We will be happy to answer all your questions.
---