Vivantes Neukölln Hospital Berlin
Department of Psychiatry, Psychotherapy and Psychosomatics (

359034

)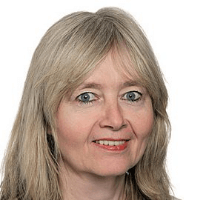 Dr. med.
Ingrid Munk
Specialized in: psychiatry, psychotherapy, psychosomatics
About the department
The Department of Psychiatry, Psychotherapy and Psychosomatics at the Vivantes Neukölln Hospital offers the full range of diagnostic and therapeutic services in these medical fields. Treatment is carried out on an inpatient, partially inpatient and outpatient basis. The focus is on acute body reactions to stress, mental crises, depressive, bipolar and psychotic disorders, as well as addictions, anxiety and obsessive-compulsive disorders. The department is headed by Dr. med. Ingrid Munk.
The medical team of the department always tries to create a relaxed and friendly atmosphere for patients and works in accordance with the standards of professional societies. Care of the nursing staff of the department should be noted separately. Each patient is assigned a personal nurse, who daily communicates with him/her on various topics. In crisis situations, she fully devotes herself to the patient and provides individual support around the clock. In addition, nurses regularly participate in medical consultations, are present at family visits, family conversations and group classes.
To ensure first-class medical care, the department observes a strict quality management system. According to regular patient surveys, 89% of them are very satisfied with the treatment and recommend the department as a highly specialized clinic.
The main treatment focuses include:
Acute reactions of the body to the load
Mental crises
Depressive and bipolar disorders
Schizophrenic and schizoaffective disorders
Addiction (to alcohol, drugs, medicines)
Dementia and organic psychosis
Personality disorders
Anxiety and obsessive-compulsive disorder
Psychosomatic disorders
And many other clinical pictures
The therapeutic options of the department include:
Development of an individual treatment plan by competent specialists in the field of psychiatry and psychotherapy
Psychotherapy (individual and in groups), psychodynamic psychotherapy, behavioral therapy
Occupational therapy
Physiotherapy
Psychiatric care (specially trained nurses)
Practical exercises (individual or in group)
Social support
Curriculum vitae
After studying medicine and anthropology at the Goethe University Frankfurt Dr. Munk began her internship in psychiatry, psychotherapy and psychotherapeutic medicine, Department of Psychotherapy at the University Hospital Marburg, the Hanau Clinic and the Municipal Hospital Offenbach.
Further, she took up the post of Senior Physician, and later became the leading Senior Physician of the Department of Psychiatry and Psychotherapy at the Hanau Clinic.
From 2001 to 2006 she was the Chief Physician of the Department of Psychiatry, Psychosomatics and Psychotherapy at the Parkkrankenhaus Leipzig Südost.
Since 2007, the Chief Physician of the Department of Psychiatry, Psychotherapy and Psychosomatics at the Vivantes Neukölln Hospital.
Membership in Professional Societies
Working Group of Chief Physicians of the Departments of Psychiatry and Psychotherapy in general hospitals in Germany (ACKPA).
German Society of Psychiatry and Psychotherapy, Psychosomatics and Neurology (DGPPN).
Institute for Group Analysis, Heidelberg.
Photo of the doctor: (c) Vivantes Netzwerk für Gesundheit GmbH
Department of Psychiatry, Psychotherapy and Psychosomatics.
Vivantes Neukölln Hospital Berlin:

Request more information now.
We will be happy to answer all your questions.
---