Academic Hospital Harlaching Munich
Department of Nephrology, Hypertension and Rheumatology (

113825

)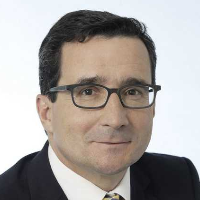 Prof. Dr. med.
Clemens Cohen
Specialized in: nephrology, hypertension, rheumatology
About the department
The Department of Nephrology, Hypertension and Rheumatology at the Academic Hospital Harlaching is one of the largest and most experienced nephrology centers in Germany. The department specializes in the diagnosis and treatment of all chronic kidney diseases, hypertension and rheumatic systemic diseases. Being focused on internal medicine as well, the department offers treatment of concomitant diseases and complications that can occur, for example, in diabetes or arterial occlusive disease. The main goal of the medical team, headed by Prof. Dr. med. Clemens Cohen is individual and effective therapy.
The clinical activities are especially focused on the diagnosis and treatment of acute and chronic kidney failure, systemic lupus erythematosus, vasculitis, polycystic kidney disease, glomerulonephritis, kidney insufficiency in diabetes, hypertension and dialysis.
Another advantage of the department is strong and cutting-edge diagnostics. There are offered all modern methods of diagnosing kidney diseases, for example, duplex sonography and contrast-enhanced ultrasound. To make an accurate diagnosis of nephrological diseases, the experienced doctors of the department regularly conduct ultrasound-guided kidney biopsy. For histological studies, the department cooperates with the University of Erlangen, one of the most recognized centers in Germany in this field.
The department is especially experienced in the field of rheumatic systemic diseases, which can also affect the kidneys. Thanks to the dual specialization in nephrology and rheumatology, the department has the opportunity to offer exclusive diagnostics and treatment. In addition to the treatment with modern biologics, the department also applies "extracorporeal methods", for example, immune adsorption or plasmapheresis. These methods are used to purify blood plasma and remove antibodies that harm the body.
Through cooperation with the Department of Urology at the Academic Hospital Harlaching, the department also offers surgical and interventional techniques (for example, endoscopic ones). Thus, joint efforts provide the full range of diagnostic and treatment options for kidney diseases.
Focuses of the department:
Acute and chronic kidney failure
Systemic lupus erythematosus
Vasculitis
Polycystic kidney disease
Glomerulonephritis
Kidney failure in diabetes
Hypertensive diseases
Dialysis
Diagnosis of severe hypertension forms
Therapeutic medical care after organ transplantation
Department of Nephrology, Hypertension and Rheumatology.
Academic Hospital Harlaching Munich:
Request more information now.
We will be happy to answer all your questions.
---
---
Certificates