Marien Hospital Duesseldorf
Department of Gynecology and Obstetrics (

447941

)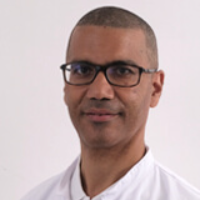 Dr. med.
Alexander Dadze
Specialized in: gynecology, obstetrics
About the Department of Gynecology and Obstetrics at Marien Hospital Duesseldorf
The Department of Gynecology and Obstetrics at the Marien Hospital Duesseldorf offers accurate diagnostics and effective treatment of the full range of diseases of the female reproductive system. It also provides high-quality obstetric care, including pregnancy management in all trimesters, childbirth and postpartum care. Of particular interest to the department's gynecologists is the treatment of malignant tumors of the female reproductive system – endometrial, cervical, ovarian and vulvar cancers. The medical facility also admits women with benign gynecologic pathologies. Patients receive effective conservative and surgical treatment that meets modern medical standards. In most cases, surgical interventions are performed using minimally invasive techniques, so recovery after surgery proceeds much faster. In addition, minimally invasive surgery guarantees a good aesthetic result. More than 1,500 patients undergo inpatient treatment in the department annually, which indicates an excellent medical service. The department is headed by Dr. med. Alexander Dadze.
Of particular interest in the field of gynecology is the treatment of oncological diseases of the female reproductive system. The specialists most often deal with the treatment of endometrial, cervical, ovarian and vulvar cancer. The first-line therapy is usually surgical resection of the tumor, if possible, organ-sparing. Unfortunately, surgery is not always enough to cure cancer. In such cases, doctors resort to modern regimens of chemotherapy, radiation therapy, hormone therapy and other conservative methods. Each case of oncology is considered individually, therefore, comprehensive diagnostics is followed by the development of a treatment regimen adapted to the patient's disease. Treatment tactics are determined during an interdisciplinary tumor board, which involves gynecologists and doctors of related medical specialties. After the successful completion of the course of treatment, doctors recommend the patients carefully monitor their health and undergo regular follow-up examinations. Such an approach allows the doctors to prevent the development of recurrence or to detect it in the early stage, when it is possible to provide the most effective treatment.
Such benign pathologies as uterine fibroids, endometriosis, urinary incontinence, pelvic organ prolapse, chronic lower abdominal pain of unclear genesis, and others are among the most common gynecologic diseases in the department's clinical practice. To treat uterine fibroids, doctors carry out organ-preserving surgery or uterine artery embolization – open interventions are not performed. Urinary incontinence in the early stages can be eliminated conservatively, with the use of biofeedback, electrical stimulation, drug therapy, special therapeutic exercises, etc. However, in severe cases of urinary incontinence, surgery may be required.
A special focus of the department's ​​work is obstetrics. More than 950 babies are born here annually. Obstetricians have a rich arsenal of modern methods for monitoring the course of pregnancy and childbirth. The department has three excellent delivery rooms, as well as 20 beds for pre- and postpartum care.
The medical team consists of general practitioners, obstetricians, nurses with special training in child and maternal care, lactation consultants and physiotherapists. The specialists cooperate closely to provide women with safe, customized, comprehensive care during pregnancy, childbirth and the postpartum period. The specialists also provide patients with support and advice on the proper care for the baby.
It is worth noting that all modern methods of pain management during childbirth are offered to patients, for example, homeopathy, acupuncture, and aromatherapy. Epidural anesthesia can also be used. The range of services includes special programs for preparing young couples for the birth of a child, psychosocial counseling for pregnant women, etc.
The highest quality of the department's services is confirmed by prestigious certificates, including the BABY FREUNDLICH certificate in the field of outstanding obstetric services, and the certificate of the Working Group on Gynecologic Oncology for the successful results in cancer treatment in women.
The department provides diagnostics and treatment of the following gynecologic diseases:
Diseases of the intimate zone

Genital warts (condyloma)
Acne inversa
Malignant diseases of the intimate zone (rare disease)

Uterine diseases

Fibroids (benign uterine tumors)
Uterine polyps (on the cervix or in the uterine cavity)
Pathological changes in the cervix
Cervical cancer

Ovarian diseases

Cysts
Inflammatory ovarian diseases (up to abscesses)
Ovarian cancer

All forms of urinary incontinence in women
Vaginal and uterine prolapse
Vaginal bleeding
Chronic abdominal pain (caused by pathologies of the female reproductive system)
Endometriosis and endometrial cancer
Vulvar cancer
Other gynecologic diseases and pathological conditions
The department's range of medical services includes:
Gynecology

Minimally invasive surgery (laparoscopy)

Laparoscopy to determine the causes of abdominal pain of unknown origin or problems with conception
Organ-preserving surgery on the ovaries and fallopian tubes for benign neoplasms
Surgery for ectopic pregnancy
Organ-preserving surgery for uterine fibroids
Partial or total uterus removal (LASH or TLHE techniques)
Surgical treatment of cervical cancer (depending on the stage of the disease)
Hysteroscopy (for example, to remove fibroids, endometrial curettage for chronic bleeding)

Conservative therapy

Uterine artery embolization for uterine fibroids
Treatment of urinary incontinence (using a special tape)
Urethral elevation with gel or hyaluronic acid injections

Treatment of uterine prolapse and urinary incontinence

Classic surgical interventions
Modern method – placement of a special mesh (under the bladder or above the intestines)

Sparing surgical interventions

Laser techniques, for example, for cervical conization
Bi-Clamp technique (most commonly used for laparoscopy and hysterectomy)

Obstetrics

Pregnancy management in all trimesters
Childbirth (natural childbirth and C-section)
Postpartum care for mother and baby

Other therapeutic options
Photo of the doctor: (c) Marien Hospital Düsseldorf
Department of Gynecology and Obstetrics.
Marien Hospital Duesseldorf:

Request more information now.
We will be happy to answer all your questions.
---
Certificates