Carotid sinus hypersensitivity (CSH) diagnosis (program ID:

144271

)
Academic Hospital Neuperlach Munich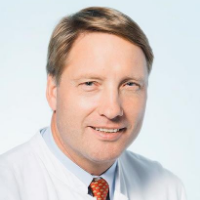 Head Physician
Prof. Dr. med.
Stefan Sack
Specialized in: cardiology, pulmonology, internal medicine
Department of Cardiology, Pneumology and Internal Intensive Care
Program includes:
Initial presentation in the clinic
clinical history taking
review of medical records
physical examination
laboratory tests:

complete blood count
biochemical analysis of blood
mineral metabolism analysis (Na, K, Ca, Mg)
lipid metabolism (HDL/LDL, cholesterol,
triglycerides Lip(a), homocysteine)
inflammation indicators (CRP, ESR)
indicators blood coagulation
blood gas analysis

chest x-ray examination
holter monitoring (24h)
measurement of arterial blood pressure
electrocardiogram (ECG)
pulmonary function test
echocardiography
doppler echocardiography
high-resolution computed tomography (HR-CT)/MRI (on indication 950/1200€)
CT angiography (on indication 1350€)
nursing services
consultation of related specialists
treatment by chief physician and all leading experts
explanation of individual treatment plan
(the cost of medicines is not included)
Price:
Type of program :
Expected duration of the program:
You may also book

Price:
About the department
The department of cardiology, pneumology and internal intensive care treats cardiovascular disease and lung diseases. seriously ill patients are treated in intensive care units. The medical emphases of cardiology are the treatment of valvular heart disease, arrhythmias and myocardial insufficiency or heart failure. Also The patients with hypertension, lung or vein thrombosis due to narrowed arteries body are also treated here.
According to the Focus magazine rating of 2017, the department of cardiology, pneumology and internal intensive care at the Academic Hospital Neuperlach ranks among the top German departments specializing in the treatment of cardiovascular diseases!
---
About hospital
Accommodation in hospital
Carotid sinus syndrome
Price:
Program [Description]
Carotid sinus hypersensitivity (CSH) diagnosis
Hospital: Academic Hospital Neuperlach Munich
Type:
access_time Duration:
date_range
There are 94 carotid sinus syndrome diagnostic hospitals on Booking Health website
Show all clinics
Certificates