Academic Municipal Hospital Karlsruhe
Department of Radiation Oncology and Radiation Therapy (

590824

)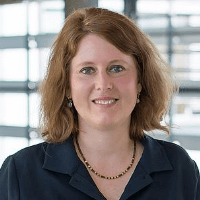 Prof. Dr. med.
Katja Lindel
Specialized in: radiation oncology, radiation therapy
About the department
The Department of Radiation Oncology and Radiation Therapy at the Academic Municipal Hospital Karlsruhe offers all modern types of radiation therapy for the treatment of cancer and benign diseases. The head of the department is Prof. Dr. med. Katja Lindel.
Thanks to the innovative technical base, the department offers such types of radiation therapy as intensity-modulated radiation therapy, volumetric modulated arc therapy, stereotaxy/radiosurgery, combined chemoradiotherapy and radioimmunotherapy. Computer technologies of the very latest generation allow the doctors to carry out the most accurate treatment, monitoring and documentation of the results.
After the doctor's decision on the need for radiation therapy, the planning of the first procedure begins. The planning is carried out using the cutting-edge computed tomography. A radiation oncologist records the desired targeted volume of radiation in each section, whereas the physicist and doctor use 3D computer system to determine the most favorable location of the radiation fields. The therapy is followed by regular consultations aimed at the monitoring of the treatment results. Also, the therapeutic spectrum is complemented by psycho-oncological care.
The department offers the treatment of the following diseases:
Breast cancer
Prostate cancer
Otolaryngological tumors
Intestinal, esophageal, anal cancers
Lung cancer
Brain tumors
Lymphomas and plasmacytomas, leukemias
Uterine tumors
Sarcomas
Skin tumors
All types of metastases (metastases in the bones, lymph nodes, brain, soft tissues)
Benign diseases

Degenerative inflammatory changes in the skeleton (for example, calcaneal spur, tennis elbow, knee, shoulder and hip arthrosis)
Endocrine ophthalmopathy
Preventive irradiation of patients in risk of development of breast and prostate cancer
Irradiation for prevention of the development of unwanted bone tumors after hip replacement surgery

Other benign and malignant pathologies
The department specializes in the following types of radiation therapy:
Highly conformal 3D photon irradiation
Intensity-modulated radiation therapy
Volumetric modulated arc therapy
Imaging-guided radiation therapy
Stereotaxy and radiosurgery, especially in small lung tumors, metastases in the brain, lungs and liver
Interstitial brachytherapy (prostate tumors, gynecological tumors)
Intraluminal brachytherapy (esophageal tumors)
Intracavitary brachytherapy (uterine tumors)
Contact brachytherapy (skin tumors)
Electron therapy (skin tumors)
Total body irradiation (in leukemia)
Other types of radiation therapy
Photo of the doctor: (с) Städtisches Klinikum Karlsruhe
Department of Radiation Oncology and Radiation Therapy.
Academic Municipal Hospital Karlsruhe:

Request more information now.
We will be happy to answer all your questions.
---