Municipal Hospital Karlsruhe
Department of Adult and Pediatric Ophthalmology (

591240

)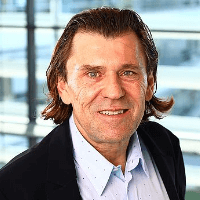 Prof. Dr. med.
Albert Augustin
Specialized in: adult and pediatric ophthalmology
About the Department of Adult and Pediatric Ophthalmology at Municipal Hospital Karlsruhe
The Department of Adult and Pediatric Ophthalmology at the Municipal Hospital Karlsruhe offers the full range of diagnostic and therapeutic services for patients with eye diseases, including refractive eye surgery and plastic aesthetic interventions. The department's specialists successfully cope with the treatment of such diseases as cataracts, glaucoma, age-related macular degeneration, and traumatic injuries to the eye and orbit. The department has high-tech operating rooms for interventional procedures of varying complexity. Diagnostics occur on an outpatient basis, after which further treatment tactics are determined. Many vision correction procedures are performed using state-of-the-art laser systems. The team of doctors uses their long clinical experience and modern equipment to allow patients the opportunity to see the world in bright colors. The department is headed by Prof. Dr. med. Albert Augustin.
The department admits many patients with cataracts (partial or total clouding of the eye's lens). Without timely therapeutic measures, cataracts can provoke an irreversible vision loss. The disease most often affects elderly patients, but also occurs in middle-aged people. Cataracts can also be congenital or develop during the first years of a child's life. The department's ophthalmologists resort to drug therapy and surgical techniques during the treatment. As a drug therapy, eye drops can improve metabolic processes in the lens and surrounding tissues. However, the use of eye drops can only slow down the development of the pathology for a specific time, and radical correction requires a surgical intervention. During the operation, a surgeon replaces the patient's clouded lens with an intraocular lens. The department's specialists use all intraocular lenses available in modern ophthalmology. The optimal type of lens is selected based on a specific clinical case. Cataract surgery takes about 20 minutes and is performed using local anesthesia. All patients, including the elderly, easily tolerate the intervention; it does not require a prolonged postoperative recovery.
An equally important focus of the department's ophthalmologists is on the treatment of glaucoma. If a person has this pathology, the outflow of intraocular fluid is impaired, and the optic nerve is affected. Glaucoma is a severe disease that causes blindness. The diagnostic stage involves optical coherence tomography, manual and computer perimetry, and 24-hour intraocular pressure measurement. Drug therapy and surgical techniques are used in the fight against glaucoma. The intake of antiglaucoma drugs is aimed at reducing the production of intraocular fluid and improving its outflow, thereby normalizing intraocular pressure. However, this type of treatment is effective only in the early stages of glaucoma, and it is completely contraindicated for some patients with concomitant diseases. In such cases, the department's ophthalmologists resort to Nd:YAG laser iridotomy, iridectomy using surgical techniques, trabeculectomy, cryotherapy and other treatments.
The department also successfully treats age-related macular degeneration. The disease affects the central part of the retina (macula) and often leads to blindness. Age-related macular degeneration is most often diagnosed in patients over 50. Today, the most effective treatment is intravitreal injections of anti-VEGF drugs. The drugs are administered under sterile operating room conditions, and the procedure takes only a few minutes. In addition, the treatment does not cause any pain. In appropriate clinical indications, photodynamic therapy can also be performed.
The department's diagnostic and therapeutic options include:
Diagnostics and treatment of cataracts

Diagnostic methods

Oxygen permeability determination with wavefront analysis

Treatment methods

Lens implantation (for example, multifocal and blue filter lenses)
Secondary lens implantation for complex clinical cases: loss of the lens capsule, displacement of the lens in the vitreous body, etc.
Surgical treatment of early childhood cataract (in collaboration with the Child and Adolescent Health Center)

Diagnostics and treatment of glaucoma

Diagnostic methods

Optical coherence tomography
Manual and computer perimetry
Stationary daily intraocular pressure measurement

Treatment methods

Nd-YAG laser iridotomy
Surgical iridectomy
Trabeculectomy
Stent implantation
Treatment of complex forms of glaucoma
VEGF therapy for neovascular glaucoma
Drainage
Cryotherapy for drug-resistant glaucoma

Diagnostics and treatment of retinal and vitreous diseases

Diagnostic methods

Fundus photography
Fluorescein and indocyanine green angiography
Optical coherence tomography of the retina
Optical coherence tomography of the optic nerve
Ultrasound scanning

Treatment methods

Laser therapy and cryotherapy (Pascal laser and conventional argon laser)
Intravitreal injections of VEGF inhibitors and photodynamic therapy for age-related macular degeneration
Intravitreal injections for macular edema
Surgical treatment of macular and epiretinal gliosis
Subretinal surgery
Pars plana vitrectomy and endotamponade with gas or silicone oil for retinal detachment

Diagnostics and treatment of conjunctival and corneal diseases

Diagnostic methods

Ultrasound pachymetry (corneal thickness measurement)
Ultrasound biomicroscopy
Corneal topography
Bacteriological and virological tests
Histological and cytological tests

Treatment methods

Treatment of corneal diseases

Crosslinking
Keratoplasty
Keratoprosthesis implantation

Treatment of dry eye syndrome

Therapeutic contact lenses
Immunosuppressive therapy (cyclosporine)
Tarsorrhaphy
Lacrimal occluder implantation

Visual loss repair
Diagnostics and treatment of eye and orbit injuries
Diagnostics and treatment of eyelid diseases
Diagnostics and treatment of ophthalmic diseases in children

Retinopathy of prematurity
Strabismus
Cataract

Diagnostics and treatment of other ophthalmic diseases in adults and children
Curriculum vitae of Prof. Dr. med. Albert Augustin
Higher Education and Professional Career
1983 - 1989 Study of Human Medicine at the Universities of Essen, Heidelberg and Wuerzburg.
April 1989 Final State Examination at the University of Wuerzburg, summa cum laude.
February 1990 Doctorate in Medicine, University of Wuerzburg, summa cum laude.
1990 - 1991 2-year research fellowship in Wuerzburg at the Department of Physiology: "Oxidative tissue damage following intestinal ischemia and reperfusion; burdening of the monocyte-macrophage system by perfluorochemicals".
1991 - 1995 Residency in Ophthalmology, Department of Ophthalmology, University Hospital Bonn.
April 1996 Habilitation. Subject: "Investigation of oxidative and inflammatory tissue damage in hereditary retinal diseases, diseases of the retinal pigment epithelium, experimental uveitis and dry eye syndrome".
Venia legendi in Ophthalmology with Associate Professorship.
July 1998 - April 2001 Professor of Ophthalmology at the University of Mainz (Head of the Retina Section and Head of the Laboratory for Eye Pathophysiology).
May 2001 Head the Department of Adult and Pediatric Ophthalmology at the Municipal Hospital Karlsruhe.
Research Focuses
Pathobiochemistry and pathophysiology of oxidative damage to the eye.
Biochemistry of the tear fluid.
Immunology of experimental lens and autoimmune uveitis (influence of antioxidative drugs).
Immunology of Graefe´s disease.
Photo of the doctor: (с) Städtisches Klinikum Karlsruhe
Department of Adult and Pediatric Ophthalmology.
Municipal Hospital Karlsruhe:

Request more information now.
We will be happy to answer all your questions.
---
Certificates