Municipal Hospital Karlsruhe
Department of Adult and Pediatric Otolaryngology (

591242

)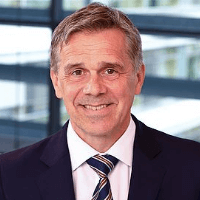 Prof. Dr. med.
Werner Heppt
Specialized in: adult and pediatric otolaryngology
About the Department of Adult and Pediatric Otolaryngology at Municipal Hospital Karlsruhe
The Department of Adult and Pediatric Otolaryngology at the Municipal Hospital Karlsruhe provides the full range of medical services in this field and specializes in treating ENT diseases. The medical facility admits patients of all age groups, including children. The department demonstrates excellent results in the paranasal sinus, middle ear and laryngeal microsurgery, major surgery for head and neck tumor resection, facial plastic surgery, and in diagnosing hearing and speech disorders in children. Since 2013, the department has been successfully performing cochlear implantation operations for severe forms of hearing loss. Surgical treatment is performed using low-traumatic minimally invasive techniques and endoscopic techniques. Due to the presence of advanced computer equipment and navigation systems, the department ensures the high safety of ENT operations. The medical facility is focused on individualized medical care that meets international standards. In addition to inpatient treatment, doctors also offer many outpatient medical services. The department is headed by Prof. Dr. med. Werner Heppt.
The department offers many high-precision diagnostic methods. These include flexible endoscopy, state-of-the-art hearing and balance testing, including tinnitus testing and vascular Doppler scanning, smell and taste perception testing, nasal airway resistance measurement, nasal blood flow analysis, facial EMG, allergy testing, aspirin provocation testing, and digital volume tomography. These diagnostic procedures are indispensable in selecting hearing aids, tinnitus and dizziness treatment, immunotherapy in patients with allergies, nasal polyp prevention, and planning surgery using 3D facial reconstruction and photomodeling, for example, for the nose and ear reshaping.
Should surgical treatment be required, minimally invasive procedures are mostly performed under endoscopic and microscopic guidance. In this case, intraoperative monitoring is used (during operations on the facial nerve and vocal cords), laser technologies and navigation systems. These advanced techniques provide patients with maximum accuracy and reliability of surgical treatment.
Since 2013, the department has been performing cochlear implantation, allowing patients with severe sensorineural hearing loss to restore their hearing. The Head Physician of the department, Prof. Werner Heppt, is responsible for cochlear implantation. The specialist gained invaluable experience in this medical field while working in the Department of Otolaryngology at the Hannover Medical School. In most cases, cochlear implantation is indicated for newborns, the elderly, and middle-aged patients with severe hearing loss. Of particular interest is cochlear implantation in newborns. Young patients are strongly recommended to have an implant placed before the age of 1 year. Preliminary diagnostics, which determine the need for surgery, are carried out at the age of 6 months. The main diagnostic methods include a hearing test by measuring auditory evoked potentials of the brain, computed tomography and magnetic resonance imaging of the hearing organs. The department's doctors also recommend adult patients not to delay the operation. The surgery is performed under general anesthesia and lasts about 2 hours. After the operation, patients remain in the hospital, and a hospital stay usually does not exceed 5 days. About 4 weeks after discharge, a patient visits the department to adjust the speech processor of the implant, after which it takes some more time (usually 4-8 weeks) for the implant to fully adapt and, accordingly, fully restore hearing.
The department is part of the Cancer Center Karlsruhe. It provides interdisciplinary treatment of head and neck tumors: pharyngeal, laryngeal, tongue and oral cavity, salivary gland, thyroid gland cancers, and malignant neoplasms on the neck, nose, paranasal sinuses, and ear. The department's specialists have successful experience in treating rare tumors of the skull base and neck. Treatment regimens are developed during tumor boards with the participation of surgeons, oncologists, radiation therapists and other specialists. Each patient receives an individual treatment plan adapted to their clinical case. As a rule, the first-line therapy is surgical resection of the neoplasm. In most cases, the department's surgeons use sparing minimally invasive techniques, while taking into account not only the effectiveness of the intervention, but also the preservation of the functionality and aesthetics of the operated site. Whenever required, the defects in the area of ​​tumor resection can be closed using free flaps, microvascular techniques, etc. Surgical tumor removal is usually followed by chemotherapy and/or radiation therapy.
Many patients with nose and paranasal diseases seek medical attention from the department. The most common pathologies include acute and chronic inflammatory processes, malformations, benign and malignant neoplasms, consequences of traumatic injuries, etc. If it is necessary to perform surgical treatment, preference is always given to endonasal interventions, which are highly effective and safe.
The department also offers the full range of diagnostic services, conservative and surgical treatment of ENT diseases in children. Such pathologies as otitis media, effusion in the tympanic cavity, tonsillitis, ENT malformations, and enlarged pharyngeal and palatine tonsils are quite common in the clinical practice of pediatric otolaryngologists. The department also has a specialized Section of Phoniatrics and Pedaudiology, which treats voice and speech disorders, and all forms of hearing loss in children. Most surgical interventions in children are performed on an outpatient basis, without hospitalization.
The department's main clinical activities include:
Diagnostics and treatment of malignant head and neck tumors
Cochlear implantation in adults and children
Diagnostics and treatment of nose and paranasal sinus diseases
Diagnostics and treatment of allergic reactions

Diagnostic examinations

Prick tests
Serology tests (in particular, the determination of allergen-specific antibodies in the blood)
Nasal provocation tests
Nasal secretion cytology
Smell and taste perception testing
Airflow assessment (rhinomanometry)
Pulmonary function testing (spirometry)

Therapeutic methods

Prescribing symptom-specific drugs
Specific immunotherapy (in the form of injections and pills)

Diagnostics and treatment of facial paralysis
Aesthetic facial plastic surgery

Rhinoplasty (nose reshaping)
Lower and upper eyelid plastic surgery
Thread lift
Facelift
Ear reshaping
Ear reconstruction
Resection of facial, ear, and neck tumors
Scar revision
Reconstruction of the facial area in the case of defects due to accidents

Diagnostics and treatment of otolaryngologic diseases in children

Inflammatory processes of the middle ear
Effusion in the tympanic cavity
Tonsillitis
ENT malformations
Hearing, voice and speech disorders in children

Diagnostics and treatment of sleep-related breathing disorders

Insomnia
Excessive sleepiness and daytime fatigue (hypersomnia and narcolepsy)
Snoring and other sleep-related breathing disorders (obstructive sleep apnea, obstructive snoring, and Cheyne-Stokes respiration)
Parasomnias (for example, sleepwalking)
Restless leg syndrome
Sleep disturbances due to changing time zones or working in shifts
Sleep disturbances due to physical or mental disorders such as psychosis, depression, Parkinson's disease, dementia, and chronic lung diseases

Pedaudiology and phoniatry

Care for hearing loss in children
Care for speech disorders in children
Care for hearing loss

Other diagnostic and therapeutic options
Curriculum vitae of Prof. Dr. med. Werner Heppt
Higher Education and Professional Career
Since 1996 Head of the Department of Adult and Pediatric Otolaryngology at the Municipal Hospital Karlsruhe.
Since 2008 Otolaryngological Private Practice in Baden-Baden.
1985 - 1993 Professional training, Department of Otolaryngology at the University Hospital Heidelberg.
1993 - 1999 Professional training, Hannover Medical School.
1999 Professorship, Hannover Medical School.
1993 Habilitation (Rhinology), University of Heidelberg.
1986 Doctoral thesis defense (Oncology), University of Wuerzburg.
1979 - 1985 Study of Human Medicine in Wuerzburg.
Scholarships
Bavarian Scholarship for Gifted Students.
Scholarship of the German Academic Exchange Service.
Qualifications
1988, 1994, 1999 Facial Plastic Surgery, Switzerland and the USA.
1993 Additional qualification in Plastic Surgery.
1991 Additional qualifications in Treatment of Voice and Speech Disorders.
1990, 1996 Additional qualification in Allergology and Environmental Medicine.
1989 Board certification in Otolaryngology.
Memberships in Professional Societies
Founding Member and Board Member of the Expert Board of German Otolaryngology Surgeons.
Founding Member and Treasurer of the Rhinoplasty Society of Europe.
Chairman of the Äskulap e.V. Baden-Baden.
Board Member of the European Academy of Facial Plastic Surgery.
Photo of the doctor: (c) Städtische Klinikum Karlsruhe
Department of Adult and Pediatric Otolaryngology.
Municipal Hospital Karlsruhe:

Request more information now.
We will be happy to answer all your questions.
---
Certificates