Academic Municipal Hospital Karlsruhe
Department of Adult and Pediatric Otolaryngology (

591242

)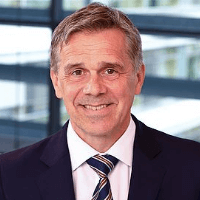 Prof. Dr. med.
Werner Heppt
Specialized in: adult and pediatric otolaryngology
About the department
The Department of Adult and Pediatric Otolaryngology at the Academic Municipal Hospital Karlsruhe offers the full range of medical services in this field and specializes in the treatment of diseases of the ear, throat and nose. The department shows excellent results in microsurgery of the paranasal sinuses, middle ear and larynx, extensive operations to resect head and neck tumors, facial plastic surgery and the diagnostics of hearing and speech disorders in children. The department is focused on the provision of individualized medical services, which meet international standards. The department is headed by Prof. Dr. med. Werner Heppt.
Many highly accurate diagnostic techniques are available in the department. These include flexible endoscopy, modern examinations of hearing and balance, including the examination in tinnitus and Doppler ultrasound of blood vessels, smell and taste testing, nasal resistance measurement, nasal blood flow analysis, facial nerve EMG, allergy tests, aspirin provocation tests, digital volume tomography. All these diagnostic procedures are indispensable in the selection of hearing aids, treatment of tinnitus and dizziness, immunotherapy in patients with allergies, prevention of nasal polyps by means of adaptive deactivation, as well as in the planning of surgical intervention using 3D face reconstruction and photo modeling (for example, in nose and auricle reshaping).
Should surgical treatment be necessary, the department often performs minimally invasive endoscope- and microscope-guided procedures, uses intraoperative monitoring when carrying out operations on the facial nerve and vocal cords, laser technologies and navigation systems. All these advanced techniques provide the best possible accuracy and reliability of surgical treatment.
The department operates the interdisciplinary Competence Center for Sleep Medicine. This center serves for the comprehensive diagnostics and treatment of sleep-related breathing disorders, ranging from snoring to obstructive sleep apnea. The competence of specialists also includes medical care for patients with sleep disorders due to neurological pathologies and internal diseases.
The Section of Phoniatry, Pedaudiology and Speech Therapy jointly with the Section of Otoneurology are responsible for medical care of patients after cochlear transplantation, as well as for patients with conventional hearing aids.
The department is part of the Cancer Center Karlsruhe, and therefore it provides the interdisciplinary treatment of tumors of the head and neck, face, salivary glands and thyroid gland. The treatment regimens are developed at tumor boards with the participation of surgeons, oncologists, radiation therapists. Each patient receives individual treatment plan adapted to his specific clinical case.
The department's range of medical services includes:
Diagnostics and treatment of allergic reactions

Diagnostic examinations

Prick tests
Serological examinations (in particular, determination of allergen-specific antibodies in the blood)
Nasal provocation tests
Cytological examination of the nasal mucosa
Smell and taste testing
Respiratory flow measurement (rhinomanometry)
Pulmonary function test (spirometry)

Therapeutic techniques

Consultations on prevention measures
Prescription of symptom-specific drugs
Specific immunotherapy (in the form of injections and pills)

Aesthetic facial plastic surgery

Rhinoplasty (nose reshaping)
Plastic surgery of the lower and upper eyelids
Thread lift
Facelift
Ear reshaping
Auricular reconstruction
Resection of tumors of the facial skin, auricle, neck
Scar revision
Reconstruction of the facial area in defects caused by accidents

Diagnostics and treatment of head and neck malignancies
Cochlear implantation in adults and children
Diagnostics and treatment of otolaryngological diseases in children

Inflammatory processes of the middle ear
Middle ear effusion
Tonsillitis
Tonsillectomy
Otoplasty
Otolaryngological malformations
Hearing, voice and speech disorders in children

Diagnostics and treatment of sleep-related breathing disorders

Insomnia
Increased drowsiness and daytime fatigue (hypersomnia, narcolepsy)
Snoring and other sleep disorders (obstructive sleep apnea, obstructive snoring, Cheyne-Stokes respiration)
Parasomnias (for example, sleepwalking)
Restless legs syndrome
Sleep disturbances in changing time zone or in shift working
Sleep disorders in physical or mental disorders, such as psychosis, depression, Parkinson's disease, dementia, chronic lung diseases

Diagnostics and treatment of paranasal sinus diseases
Pedaudiology and phoniatrics

Hearing impairment in children
Speech disorder in children
Auditory agnosia

Other diagnostic and therapeutic services
Curriculum vitae
Education and Professional Career
Since 1996 Head of the Department of Adult and Pediatric Otolaryngology at the Academic Municipal Hospital Karlsruhe.
Since 2008 Otolaryngological Private Practice in Baden-Baden.
1985 - 1993 Professional training, Department of Otolaryngology at the University Hospital Heidelberg.
1993 - 1999 Professional training, Hannover Medical School.
1999 Professor, Hannover Medical School.
1993 Habilitation, University of Heidelberg (Rhinology).
1986 Doctoral thesis defense, University of Würzburg (Oncology).
1979 - 1985 Study of Human Medicine in Würzburg.
Scholarships
Bavarian Scholarship for Gifted Students.
Scholarship of the German Academic Exchange Service.
Qualifications
1988, 1994, 1999 Facial plastic surgery, Switzerland and the USA.
1993 Additional qualification in Plastic Surgery.
1991 Additional qualifications in Treatment of Voice and Speech Disorders.
1990, 1996 Additional qualification in Allergology and Environmental Medicine.
1989 Board certification in Otolaryngology.
Memberships in Professional Societies
Founding Member and Board Member of the Expert Council of German Otolaryngologists-Surgeons.
Founding Member and Treasurer of the Rhinoplasty Society of Europe.
Chairman of the Äskulap e.V. Baden-Baden.
Board Member of the European Academy of Facial Plastic Surgery.
Photo of the doctor: (с) Städtisches Klinikum Karlsruhe
Department of Adult and Pediatric Otolaryngology.
Academic Municipal Hospital Karlsruhe:

Request more information now.
We will be happy to answer all your questions.
---