Parotidectomy for parotid gland cancer (program ID:

52303

)
Alfried Krupp Hospital in Essen-Ruettenscheid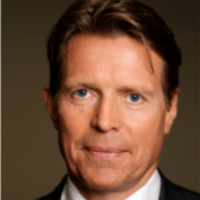 Head Physician
Dr. med.
Winfried Hohenhorst
Specialized in: otolaryngology, head and neck surgery
Department of Otolaryngology, Head and Neck Surgery
Program includes:
Initial presentation in the clinic
clinical history taking
review of medical records
physical examination
laboratory tests:

complete blood count
general urine analysis
biochemical analysis of blood
TSH-basal, fT3, fT4
tumor markers
inflammation indicators
indicators blood coagulation

ultrasound of the parotid gland
CT/MRI scan of the head
general otorhinolaryngological examination
preparation according to preoperative standard
surgical parotid gland resection
histologically and immunohistochemically examination
control examinations
the cost of essential medicines and materials
nursing services
full hospital accommodation
explanation of future recommendations
Required documents
Medical records
MRI/CT scan (not older than 3 months)
Biopsy results (if available)
Service
Price:
Type of program :
Expected duration of the program:
You may also book

Price:
About the department
The focus of the Department of EHNO Medicine, Head and Neck Surgery at the Alfried Krupp Hospital in Essen, headed by Dr. med. Winfried Hohenhorst, are micro-surgery of the tympanum, endonasal micro-endoscopic surgery including surgery of the efferent lacrimal ducts, the diagnostic and operative therapy of sleep-related respiratory disorders, phono-surgery and plastic-aesthetic surgery.
The Department of HNO Medicine, Head and Neck Surgery at the Alfried Krupp Hospital in Essen has a long tradition in the above-mentioned innovative treatment options using state-of-the-art technology. It has three own operating rooms which are directly connected to the outpatient clinic.
The Department of HNO Medicine, Head and Neck Surgery at the Alfried Krupp Hospital in Essen, headed by Dr. med. Winfried Hohenhorst, offers the following range of services:
Treatment of all diseases in the field of Throat, nose and Ear medicine
Functional endoscopic and microscopic surgery of the nose, the paranasal sinuses and the lacrimal ducts, balloon sinuplasty
Microsurgery of the ear – (to obtain hearing rehabilitation or at least an improvement in hearing)
Implantation of hearing aids
Surgery at the base of the skull
Plastic and aesthetic surgery
Dysphonia's and speech disorders, Phono surgery
Sleep-related respiratory disorders, snoring, interventional sleep medicine
Drug-induced sleep endoscopy
Implantation of tongue pacemakers with sleep apnea
Surgery of the salivary glands
Allergology
Neuro-otology: diagnosis and therapy of tinnitus, dizziness, facial paralysis, diseases of other cranial nerves, olfactory and gustatory disorders
Endonasal microsurgical nose correction
Radiofrequency tonsillectomy
Collation tonsillectomy
Biclamp- tonsillectomy
Digital volume tomography
Environmental medicine
Airworthiness
Photo of the doctor: (c) Alfried Krupp Krankenhaus
---
About hospital
Accommodation in hospital
Parotid gland cancer
Program [Description]
Parotidectomy for parotid gland cancer
Hospital: Alfried Krupp Hospital in Essen-Ruettenscheid
Type:
access_time Duration:
Price:
date_range
There are 74 parotid gland cancer treatment hospitals on Booking Health website
Show all clinics
Certificates