Asan Medical Center Seoul
Department of Orthopedic Surgery (

403252

)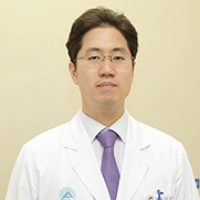 M.D., Ph.D.
Seung-cheol Kang
Specialized in: оrthopedic surgery
About the department
The Department of Orthopedic Surgery at the Asan Medical Center offers drug, operative and physiotherapy treatments of all diseases of the musculoskeletal system (limbs, spine and joints). The department specializes in hip and knee replacements, treatment of herniated intervertebral discs, other diseases of cervical and lumbar spine, shoulders, elbows and hand diseases as well as bone cancers. In addition, the department also collaborates with the Scoliosis Center. The department is headed by Dr. Seung-cheol Kang.
The department applies all common, evidence-based treatment methods including drug therapy and kinesitherapy, nerve injections and various operative (minimally invasive, microscopic) techniques. Apart from that, the department also offers sports therapy in collaboration with the Sports Health Center and the Department of Rehabilitation Medicine. If needed, injection therapy is administered by specialists of the departments of radiology, anesthesiology and pain medicine.
It is also worth noting that the department offers complex treatment of osteoporosis (the Osteoporosis Clinic) and – in cooperation with the Children's Hospital – the alignment of lower extremities. Therefore, the range of services offered by the department embraces the whole scope of modern orthopedics and endoprosthesis.
The department offers diagnosis, treatment and postoperative care of the following diseases and conditions:
Diseases of cervical spine, lumbar spine, knees, shoulders, elbows and hands
Hip and knee replacements
Bone and soft tissue sarcoma
Herniated intervertebral discs
Osteoporosis
And other diseases
Curriculum vitae
Education
Doctor of Medicine, Seoul National University.
Master of Medicine, Chungbuk National University.
Bachelor of Medicine, Seoul National University.
Major Professional Experiences
Assistant Professor in Orthopedic Surgery, UUCM AMC.
Fellowship in UUCM AMC.
Fellowship in Seoul National University Hospital.
Residency in Seoul National University Hospital.
Internship in Seoul National University Hospital.
Photo of the doctor: (c) Asan Medical Center
Department of Orthopedic Surgery.
Asan Medical Center Seoul:

Request more information now.
We will be happy to answer all your questions.
---